How to Prepare for APJEE 2021 - Know Tips & Tricks
How to Prepare for APJEE 2021 - Diploma engineering is growing to be a popular choice of course pursued by students for higher studies. While national level examinations are everyone's top pick, state level entrance examinations also provide admissions into the polytechnic institutes which help the students with their career in the engineering field. Arunachal Pradesh Joint Entrance Examination or commonly known as APJEE is conducted by Arunachal Pradesh State Council for Technical Education (APSCTE) for diploma engineering admissions into the state. So how to prepare for APJEE 2021? While following your regular study preparation methods, a few tips will certainly help you to boost it. Careers360 presents tips on how to prepare for APJEE 2021 to help with the preparation for the upcoming entrance examination. Students can read the full article to know more about How to Prepare for APJEE 2021.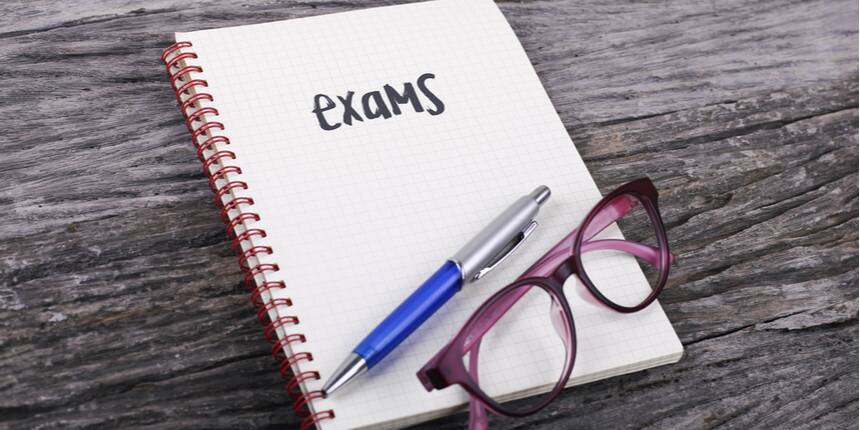 How to Prepare for APJEE 2021
Be familiar with pattern and syllabus
Before starting off with the preparation process, it is absolutely essential to be familiar with the official exam pattern of APJEE 2021. This will allow you to know the details regarding how the entrance examination will be conducted by the authorities. Information such as the type of questions, number of questions, marking scheme and more will be available through the pattern and in turn will make you more prepared. Along with the exam pattern, you should also refer to the official syllabus of APJEE 2021 since the list of topics to be studied for the examination was available there.
APJEE 2021 Exam Pattern
| | |
| --- | --- |
| Mode of Exam | Pen and paper based |
| Duration | 2 hours |
| Subjects | Mathematics, Physics, Chemistry |
| Total Number of Questions | 150 questions |
| Marking Scheme | 4 marks will be given for each correct answer. 1 mark will be deducted for every incorrect response |
Prepare a schedule
A well crafted schedule to divide out the study sessions will work to your advantage if it is followed religiously. While preparing the schedule, make sure that the topics and subjects are divided throughout the day as per your aptitude. Different topics should be studied after each session to avoid monotony. However, after making the schedule, you should also follow it. Keeping a well organized schedule will motivate you to be consistent with your studies.
Don't be shy and ask away
In case of any doubt regarding a specific topic or subject, you should not be shy to ask for help. Contact your friends or teachers to help you when you are stuck at a particular problem for a long period of time. Being in contact with your friends will allow you to know their progress and it may turn out to be a good motivating factor for you during studying sessions.
Know your materials
Since the syllabus of APJEE is based on the CBSE syllabus, you are advised to refer to NCERT books. However, just studying from NCERT books may not be enough. Make sure to study from various other books and also compilations of previous year papers and so on. By having many valid references, you will have a broader perspective and will do well in the entrance examination.
Mock tests and sample papers
One of the best methods to prepare for APJEE is to attempt mock tests. You can check for free online mock tests and attempt it. Through mock tests, you were able to practically understand your current preparation stance. Along with mock tests, you can also solve sample papers to know your commonly made mistakes and resolve them. By solving sample papers and mock tests within the allotted time duration will also build your time management skills which are much needed during the entrance examination.
Revise Revise Revise
A specific period of time should be given for revision everyday. It is very important to revise regularly in order to retain whatever has been studied. This will allow you to keep the topics afresh and also go through your mistakes and try to rectify them so that it does not happen during the entrance examination. Make small notes everyday to go revise anytime anywhere.
Health is Wealth
Finally, it is very important to take care of your health during the preparation time. If you are sick then naturally, you will not be able to perform well in the examination. Therefore give yourself enough breaks in between study sessions and also indulge in extra-curricular activities. Have a balanced diet and spend enough time with your family to have good mental and physical health in order to crack the entrance examination.
Books for APJEE 2021 Preparation
Name of Books
Concepts of physics (Vol. 1 and 2) by H.C Verma
NCERT Textbooks (for Class XI and XII )
Organic Chemistry by O P Tandon
Concise Inorganic Chemistry by J D Lee
Physical Chemistry by P.W. Atkins
Objective Mathematics by R D Sharma
Integral Calculus by Amit M Agarwal
Questions related to APJEE
Showing 1 out of 1 Questions