HP PAT 2021 Exam - Application Form, Exam Dates, Eligibility Criteria, Pattern
About HP PAT 2021
HP PAT 2021 - The entrance exam, also known as HP Polytechnic, is conducted in pen-and-paper based mode by H.P. Takniki Shiksha Board (HPTSB) across 29 centres in the state.  Admission to engineering polytechnic courses offered by participating institutes in the state of Himachal Pradesh will be done on a merit basis in the qualifying examination. The HP PAT 2021 application form will be released in online mode tentatively in September. The questions in the exam are objective type and asked from Physics, Chemistry, Mathematics, and also English. The result of the HP PAT is declared in online mode in the form of merit lists.
HP PAT 2021 counselling for short-listed candidates will be conducted in the online mode which includes three-seat allotment rounds. To participate in the HP PAT 2021 counselling process, the candidates will have to get registered and participate in the choice filling. Upon HP PAT 2021 seat allotment, allotted candidates will have to report at the respective institutes for document verification and to complete other formalities.
HP PAT 2021 Highlights
| | |
| --- | --- |
| Full Exam Name | Himachal Pradesh Polytechnic Admission Test |
| Short Exam Name | HP PAT |
| Conducting Body | HP Takniki Shiksha Board |
| Frequency of Conduct | Once a year |
| Exam Level | State Level Exam |
| Languages | English, Hindi |
| Mode of Application | Online |
| Application Fee (General) | 650 Rs [Offline] +1 More |
| Mode of Exam | Offline |
| Mode of Counselling | Online |
| Participating Colleges | 2 |
| Exam Duration | 3 Hours |
| Number of Seats | 6188 Seats |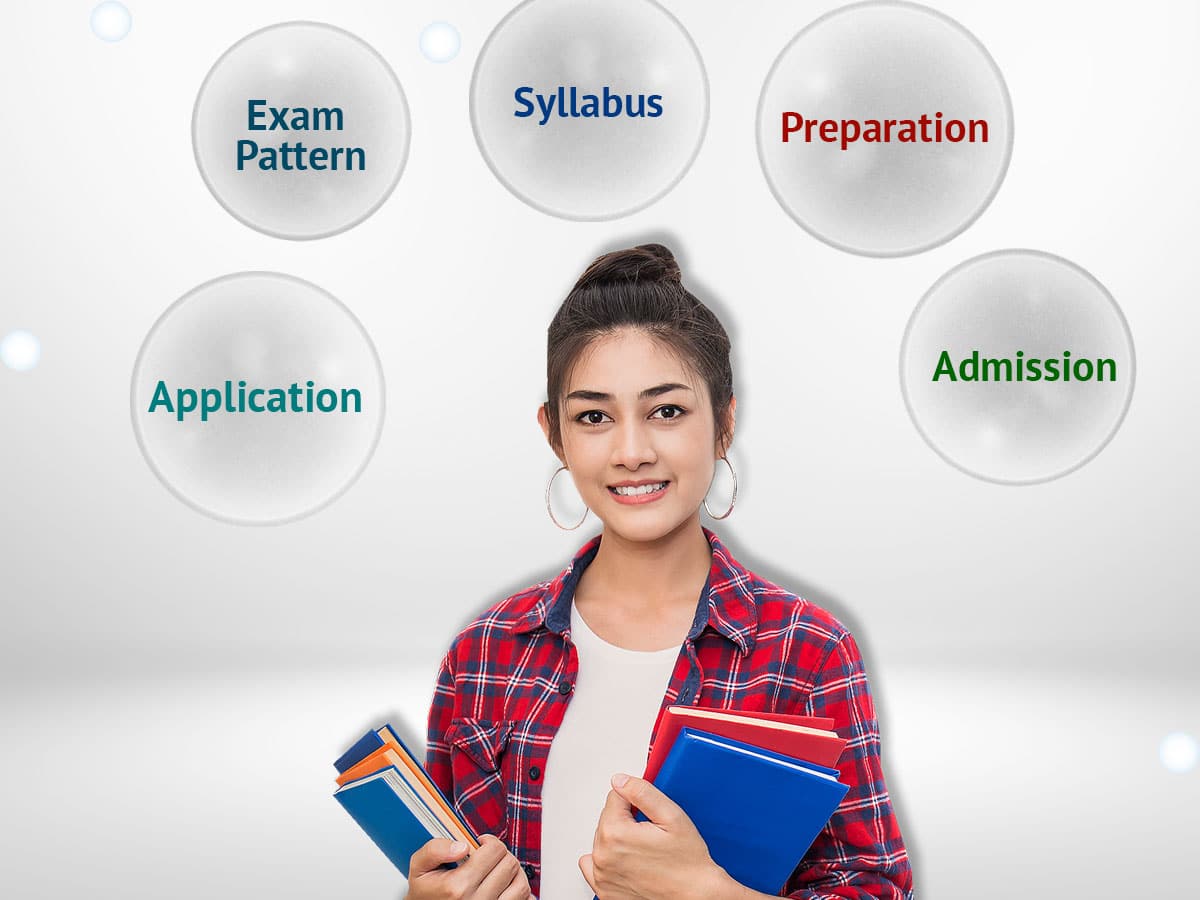 HP PAT 2021 Eligibility Criteria
All candidates seeking admission to diploma courses need to meet the eligibility criteria of HP PAT 2021 that have been mandated by admission officials. The admission process will include a document verification process to check that the candidate meets all the conditions and isn't using misleading information. Refer to the point below to check whether you are eligible for the exam:
Qualifying exam – The applicant needs to have passed Class 10 with minimum of 35% marks in aggregate from a recognized board. Candidates who will be appearing in the qualifying exam in 2021 may also apply, but their eligibility will be checked at the time of counselling
Reservation of seats - To be considered for admission under reserved category seats, the candidate needs to be a bonafide resident of the state. 
Mode of Application : Online
Mode of Payment : Net Banking | Credit Card | Debit Card | Other
HPTSB will release the application form of HP PAT 2021 in online mode. Eligible candidates will be able to fill the application form by following the prescribed guidelines and submit it on or before the last date. The process to fill the HP PAT 2021 application form are explained below for the benefit of the candidate.
Procedure for filling HP PAT Application form 2021
Go to the application portal 
Select Polytechnic PAT 2021 under the Academic Programme. 
Registration – Use a valid email id and mobile number, among other details, to complete the registration process.
Fill the application form – Next log-in to the new applicant account to access the application form. The candidate will have to choose the exam centre from the drop-down menu (there are a total of 29 options), enter personal details including name, religion, nationality, and date of birth. The candidate will also have to enter contact details.
Uploading of documents – In this step photograph and signature have to be uploaded in the prescribed specification as shown in the table below.
Image Specifications                                                                                                          
| | | |
| --- | --- | --- |
| Document | Format     | Size (maximum) |
| Photograph         | JPEG         | 100 KB         |
| Signature         | JPEG         | 100 KB         |
Payment of application fee – Both online and offline payment options are available. Online payment can be made through net banking, credit or debit cards. Offline payment, meanwhile, has to made using e-challan at any nearby SBI branch after generating it during the application form filling process. 
Finally, submit the application form.
Application Fees
| Category | Quota | Mode | Gender | Amount |
| --- | --- | --- | --- | --- |
| General | | Online, Offline | Male, Female | ₹ 650 |
| OBC, ST, SC | | Online, Offline | Male, Female | ₹ 400 |
HP PAT 2021 Syllabus
English
English: Unit 01
Grammar
Active and passive, avoid repetition, comparisions, conditionals, connectors, modals-expressing attitude, nominalisation
Non-finites, preposition, relatives, reporter speech, subject verb agreement, articles, determiners
Countable and uncountable nouns, detecting and correcting errors, dialogue completion, fill in the blanks with suitable words, rearranging jumbled words or phrases
Future time reference, present continuous tense, present perfect tense, present perfect vs simple past, simple past vs past perfect
Physics
Physics: Unit 01
Light
Reflection - laws, spherical mirrors, images formed by spherical mirrors (concave and convex mirror) with ray diagram, uses of mirrors, sign convention and mirror formula, magnification
Refraction - laws, refraction through glass lab, refractive index, referaction by spherical lenses, images formed by convex and concave lenses, sign convention and lens formula, magnification and power of a lens, refraction through prism
Application of refraction
Human eye - power of accomodation, defect of vision, and their correction
Scattering and dispersion of light and its simple applications
Physics: Unit 02
Electricity
Electric current, electric potential, potential difference, Ohm's law, resistance, factor on which resistance of conductor depends
Physics: Unit 03
Magnetic effect of electric current
Magnetic field and field lines, Biot-Savarts law and its application, force on current carrying conductor placed in magnetic field, electric motor, electromagnetic induction, electric generator, domestic electric circuits
Physics: Unit 04
Sources of energy and environment
Different forms of energy (fossil fuels, wind energy, solar energy, tidal energy, geothermal energy, and nuclear energy)
Ecosystem and its components, ozone layer, management of natural resources
Chemistry
Chemistry: Unit 01
Structure of the atom
Charged particles in matter, structure of an atom (Thomson's model of atom, Rutherford's model of an atom, Bohr's model of an atom, neutrons), how are electronic distributed in different orbits (shells), valency, atomic number
Mass number isotopes and isobars
Chemistry: Unit 02
Chemical reactions and equations
Chemical equation - writing a chemical equation, balanced chemical equation
Types of chemical reaction - combination reaction, decomposition reaction, displacement reaction, double displacement reaction, oxidation and reduction
Have you observed the effects of oxidation reaction in everyday life?
Corrosion
Rancidity
Chemistry: Unit 03
Acids, bases, and salts
Understanding the chemical properties of acids and bases -acids and bases in the laboratory, how do acids and bases react with metals?, how do metal corbonates and metal hydrogen corbonatses react with acids?, how do acids and bases react with each other?
Reaction of metallic oxides with acids, reaction of non metallic oxides with bases, what do all acids and bases have in common?, what happens to an acid or a base in water solution?
How strong are acid and base solutions? - importance of pH in everday life, are plants and animals are pH sensetive, what is the pH of the soil in your backyard, pH in our digestive system, pH change as the cause of tooth decay
Self defence by animals and plants through chemical warfare
More about salt - family of salts, pH of salts, chemical from common salt, common salts - a raw material for chemical, sodium hydroxide, bleaching powder, baking soda, uses of sodium hydrogen carbonate, washing soda, uses of washing soda
Are the crystal of salts really dry? - plaster of Paris,
Chemistry: Unit 04
Metal and non metals
Metals
Non metals
Chemical properties of metals
What happens when metals burns in air?
What happens when metals react with water?
What happens when metals react with acid?
How are metals react with solution of other metals salts
The reactivity series
How do metals and non-metals reacts?
Properties of ionic compounds
Occurance of metals - extraction of metals, enrichment of ores, extracting metals low in the activity series, extracting metals in the middle of activity series, extracting metals towards the top of the activity series, refining of metals
Electrolytic refining
Corrosion - prevention of corrosion
Chemistry: Unit 05
Carbon and its compounds
Bonding in carbon - the covalent bond
Versatile nature of carbon - saturated and un-unsaturated compounds, chains branches and rings, homologous series, nomenclature of carbon compounds
Chemical properties of carbon compounds - combustion, oxidation, addition reaction, substitution reaction
Some important carbon compounds ethonal and ethonic acid - properties of ethonal, properties of ethonic acid
Soap and detergents
Chemistry: Unit 06
Periodic classification of elements
Making order out of choas early attempts at the classification of elements - Dovereiner's triads, Newlands law of octave
Making order out of choas Mendeleeve's periodic table - position of elements in the modern periodic table, trends in modern periodic table - valancy, atomic size, metallic and non-metallic properties
Mathematics
Mathematics: Unit 01
Real numbers
Introduction
Euclid's division lemma
The fundamental theorem of arithmatic
Revisiting irrational numbers
Revisiting rational numbers and their decimal expansions
Mathematics: Unit 02
Polynomials
Chemical equation
Geometrical meaning or zeros of polynomials
Relationship between zeros and coefficients of a polynomials
Division algorithm for polynomials
Mathematics: Unit 03
Pair of Linear equations in two variables
Introduction
Pair of linear equation in two variables
Graphical method of solving of a pair of linear equations
Algebraic method of solving a pair of linear equations - substitution method, elimination method, cross-multiplication method
Mathematics: Unit 04
Quadratic equations
Introduction
Quadratic equations
Solution of quadratic equations by factorization
Solution of quadratic equations by completing square
Nation of roots
Mathematics: Unit 05
Arithmetic progression
Introduction
Arithmetic progression
nth term of A.P.
Sum of n term of an A.P.
Mathematics: Unit 06
Triangles
Similar triangles
Criteria for similarity of triangles
Areas of similar triangles
Pythagoras theorem
Mathematics: Unit 07
Coordinate geometry
Introduction
Distrance formula
Section formula
Area of triangle
Mathematics: Unit 08
Trigonometry
Introduction
Trigonometric ratio
Trigonometric ratio of some specific angles
Trigonometric ratio of some complementary angles
Trigonometric identities
Heights and distances
Mathematics: Unit 09
Circles
Introduction
Tangent of a circle
Number of tangents from a point to a circle
Mathematics: Unit 10
Constructions
Division of line segment
Construction of tangents to a circle
Mathematics: Unit 11
Area related to circles
Introduction
Perimeter and area of circle
Areas of sector and segment of a circle
Areas of combination of plane figures
Mathematics: Unit 12
Surface areas and volumes
Introduction
Surface area of combination of solids
Volume of a combination of solids
Conversion of solid from one shape to another
Frustum of a cone
Mathematics: Unit 13
Statistics
Mean of grouped data
Mode of grouped data
Median of grouped data
Mathematics: Unit 14
Probability
Introduction
Probability a theoretical approch
HP PAT 2021 Exam Pattern
Candidates are advised to go through the exam pattern of HP PAT 2021 at least once before they start their preparation for the upcoming session. Doing so will help them get valuable insights into the structure of the exam, like the types of questions asked, exam mode, exam time, etc. 
This will make it much easier to sync one's preparation for the requirements of the exam. Generally, the exam pattern stays more or less the same every year, but there is every chance exam officials might make a few tweaks, which can catch the candidate flat-footed if he/she is not aware of it.
HP PAT 2021 Exam Pattern
The duration of the exam will be 3 hours 
The test will be conducted in the offline (OMR-based) mode. Responses have to be entered using a blue or black pen.
Objective type questions carrying 4 marks each will be asked. An incorrect attempt carries a penalty of 1 mark
The paper will be set in both Hindi and English languages.
Subject-wise questions asked
| | |
| --- | --- |
| Subject         | Number of questions         |
| Physics         | 50         |
| Mathematics         | 50         |
| Chemistry         |   30         |
| English         | 20         |
| Total         | 150         |
The admit card of HP PAT 2021 will be released in online mode only and will not be sent separately to the candidate by post or by any other means. On the day of the exam, the candidate will have to bring the HP PAT admit card with them and show it to be invigilator when demanded. Otherwise, the candidate will not be allowed to take the exam. Some of the important details carried by the admit card include – name and roll number of the candidate, the name & address of exam centre, and date & time of the exam. 
How to download HP PAT admit card 2021
Visit the official website
Click on the download link (link will be updated)
Log-in to admit card download portal using log-in id and password
Upon logging in successfully, the admit card will appear on the screen 
NOTE: Check that the details mentioned on the admit card are the same as those entered by the candidate at the time of filling the application form. If there is any discrepancy, it can be rectified by getting in touch with exam officials. 
HP PAT 2021 Exam Centers
State
City
Himachal Pradesh
Bilaspur
Ghumarwin
Chamba
Banikhet
Hamirpur
Nadaun
Sujanpur
Kangra
Dharamshala
Nurpur
Palampur
Shahpur
Kinnaur
Kullu
Mandi
Sundernagar
Joginder Nagar
Sarkaghat
Karsog
Nahan
Shimla
Rampur Bushahr
Rohru
Solan
Kandaghat
Nalagarh
Una
Gagret
Documents Required at Exam
The results of HP PAT 2021 will be released in the form of a merit list. The HP PAT 2021 merit list will be prepared based on marks obtained by the candidate in the qualifying exam; category-wise merit lists will also be available, which will be considered for admission for reserved category candidates. Another point is the category-wise lists would include only bonafide candidates from the state of Himachal Pradesh
Process for determining Inter se-Merit 
In such cases where two or more candidates score the same marks, the candidate older in age will be ranked higher. Please note that result cards will not be sent separately to the candidate by post. The 
The link to check the result will be updated here once it is available. The result of HP PAT will be available in downloadable PDF format; also no log-in is required to download the result.
How to check and download HP Polytechnic Result 2021
Go to the official website
Click on the result link (it will be updated)
The result will be displayed on-screen in downloadable pdf format
Download and take a printout of the rank card
Mode of Counselling: Online
The counselling process of HP PAT 2021 will be conducted in online mode. Counselling will be open only to short-listed candidates, who need to get registered and participate in the choice filling. It is recommended to fill as many choices as possible in the order of preference to maximize one's chances of admission. There will likely be three seat allotment rounds, with the allotment being made based on both the merit rank of the candidate and options entered. 
Candidates who are allotted seats in any of the seat allotment rounds need to report at the respective polytechnics for document verification and confirmation. It is important that the candidate successfully completes the document verification process, or else he or she will not be considered for admission.
NOTE: Vacant seats that are left after each round of HP PAT 2021 counselling which will be displayed online, and they will be allowed to revise their choices.
Documents Required at Counselling
Admit card
HP PAT 2021 score
Mark sheets and pass certificate of qualifying exam
Aadhaar card
Medical fitness certificate
Caste certificate (if admission is sought under reserved category)
Transfer certificate (if applicable)
Seat allotment letter
Birth certificate
Domicile certificate (if applicable)
Questions related to HP PAT
Showing 5 out of 5 Questions