Online Preparation Tips for Assam Polytechnic PAT 2022
Assam Polytechnic 2022 Preparation Tips - Students preparing for Assam PAT 2022 might be a bit stressed out thinking about how to prepare for the exam which involves so much of competition. Students often look for some good online preparation tips for Assam Polytechnic PAT 2022 exam.
Stay up-to date with Assam PAT News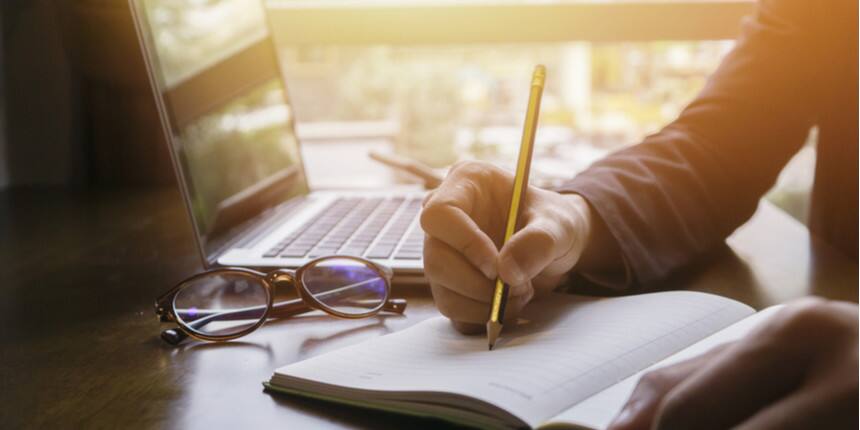 To help them ease their stress Careers360 have come up with some preparation strategies for Assam PAT which are penned down in the article below. Candidates can make effective use of the internet to boost up their preparation and crack Assam PAT exam 2022. They can look for the study material online, watch online tutorials, attempt online mock tests and can even look for ways to reduce exam stress. Read the article to know various online preparation tips for Assam Polytechnic PAT 2022.
5 min read
Mar 05, 2022
Read More
Online Assam PAT 2022 Preparation Tips
Aspirants willing to work hard and study well might be looking for some online preparation tips for Assam PAT 2022. To provide answers to this question, various online preparation tips covering the syllabus, books, and other strategies are mentioned below.
Make a schedule - The first step towards planning a preparation strategy is to make a schedule of what topics to cover and when to cover. The next important and difficult step is to stick to that schedule which requires a huge amount of motivation and dedication. Ensure that the schedule prepares includes a little bit of play (relaxation time) rather than having all work.
Get familiar with the syllabus - Before starting your online preparation for Assam Polytechnic PAT 2022, go through the syllabus to get a better understanding of how to proceed with the preparation.
Online Study Material- Internet is stocked up with lots of study material for various entrance exams. Search for the Assam PAT 2022 related study material and start preparing from there. The Internet can play a vital role in preparing and qualifying the exam.
6 min read
Apr 07, 2022
Read More
4 min read
Feb 28, 2022
Read More
Watch Tutorials- Look up for the online tutorials and classes available to give your preparation a valid direction. Various websites and apps are available to provide the same.
Practise Mock Tests- Practise the questions by attempting the mock tests online. You can also go through the sample papers and previous years' question papers for more practise. Practising will help to figure out the strengths and weaknesses so that you can work on them to boost up the preparation.
Revise all the concepts- Revision and more revision will make your preparation better. Keep revising all the concepts and important topics and questions. Make handy notes for the last minute revision.
Stay Relaxed- Students can also look up the internet for some tips to stay relaxed and ease their stress. It is very important to stay calm during the whole journey of preparation.
Time Management- Studying every topic well is important but is not enough. Time management skills are required to implement the learnt knowledge well in the exam to score better.
Assam Polytechnic Exam 2022 Exam Pattern
| | |
| --- | --- |
| Particulars | Details |
| Mode of Exam | Pen and paper based |
| Duration | 2 hours |
| Type of Questions | Objective |
| Subjects | |
| Total Marks | 100 marks |
Latest Articles
Assam PAT Application Form 2022 - Assam will release the Assam...
02 May 2022
Questions related to Assam PAT
Showing 9 out of 9 Questions