JEE Main & JEE Advanced 2020 College Predictors
Know your college admission chances based on your JEE Main Rank, Home State, Caste, Gender etc.
Including premium institutes like NITs, IIITs and CFTIs, many States/ Institutes accept admissions through JEE Main. Know your chances in states like Maharashtra, West Bengal, Delhi etc.
Know your admission chances in IITs through JEE Advanced
Get your personalised JEE Main & JEE Advanced reports with Top Predicted Colleges in JoSAA & State Level Counsellings delivered on mail
3 Lac engineering aspirants used Careers360 College Predictors
JEE Main 2020 College Predictor
Predict your admission chances in NITs, IIITs, CFTIs, State-wise Admissions for colleges accepting through JEE Main
Includes JoSAA Counselling colleges, CSAB Counselling & various State Admission processes like Maharashtra, West Bengal, Delhi, Chandigarh, Haryana, Madhya Pradesh, Chhattisgarh, Punjab, Uttarakhand, Thapar Institute, IIIT - Hyderabad B.Tech Admission.
JEE Advanced 2020 College Predictor
Predict your Admission chances in IITs through JEE Advanced
What users have to say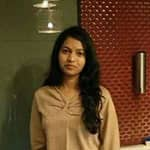 "Dear CAREERS360, i do not know how far this works, but i got a peace of mind once i came to know my marks will fetch me a seat in RV college. so thank u very much."

"I commend all the efforts and help provided i guess something kind has really helped people in terms of guidance exposure towards various education institutions"

"I cannot explain that how much help you have provided because it is obviously not easy to choose few from 62 institutes.
Thankyou
Regards."
Career360 is doing yeoman service by College Predictor and Rank Predictor options for various competitive exams... Kudos to the team which is making it happen in a professional way. Keep it up!
Yes, the site is navigator to the candidates to choose their choices at an advance stage of announcing results, before appearing to counselling and getting seats.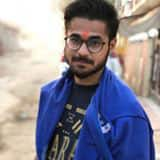 Your information is far more accurate than all those websites out there.Thank you for your work as it was a great deal of help in finding my best college.Thank you again and keep up the good work.
Engineering and Architecture College Predictors