About course
Sugar Technology is a specialized branch of engineering which deals with production, refinement and packaging of sugar from sugar cane. This department caters to the need of extension advisory services for Sugar and Co-products Industry. The job of the sugar technologists is processing of raw sugar independently and with cane has been successfully implemented in some sugar factories. It is also the task of the sugar technologists to give suggestions to factories on alteration or modifications in existing machinery, addition of new equipments, modernization and expansion. The field of Sugar Technology is growing at a very fast pace. With Rapid rise in this industry there are many top recruiters who employ graduate engineers with a great future.

Core subjects –The core courses of sugar technology are as follows: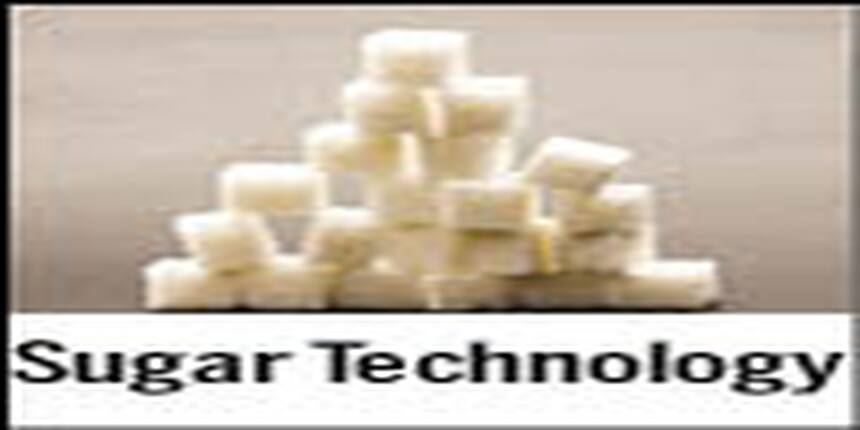 Sugar Manufacture

Chemical control

Sugar Engineering

Sugarcane agriculture

Allied Sugar Manufacture

Sugar industry by products

Process Instrumentation and control

Advance sugar technology

Further education – After completing Bachelors in Sugar Technology, you can go for Masters in Sugar Technology followed by Research.

Job profiles – The job profiles you can opt for after completing your education in Sugar Technology include:
Sugar Engineers

Consultants

 Researchers

 Supervisors

Quality Analysts

Top recruiters – Some of the top recruiters include the following:
Bajaj Hindustan Ltd.

Dhampur Sugar Ltd.

Mawana Sugar Co.Ltd.

Triveni Engineering Works Ltd.

Reva Envirosystems Ltd.

DSCL Sugar Ltd.

Bombay Breweries Ltd.

KBK Chemical Engineering Pvt. Ltd.