SRM Amravati will be a multi-disciplinary university - Dr. P.Sathyanarayanan, President SRM University
Starting with one School in 1969, SRM University has rapidly expanded its Schools in the fields of Engineering, Medicine and Health Sciences, Science and Humanities, Management, and Law. In 2006, the institute was granted the status of a full-fledged university and has since been known as SRM University. By 2015, the university spread its wings in three different regions by setting up three separate Universities namely SRM University Chennai, SRM University Haryana and SRM University Sikkim. The latest in the group is SRM University, AP – Amaravati, which started operations with three programs in engineering.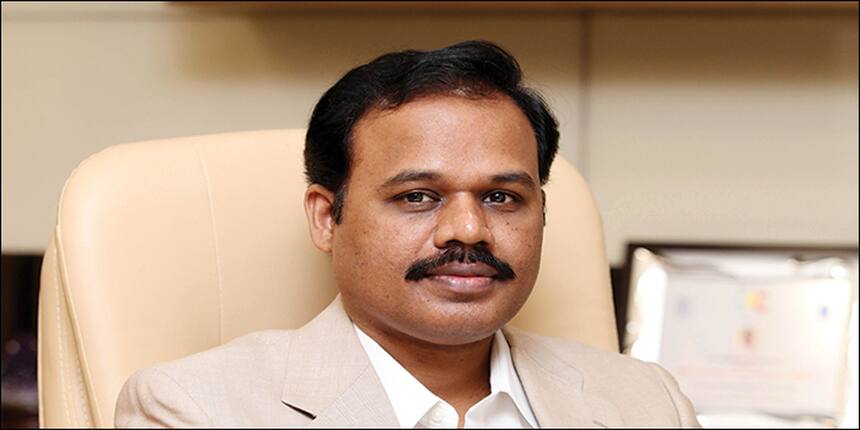 In a candid interview with Careers360, Dr. P.Sathyanarayanan, President, SRM University talks about the choice of Amravati, vision for the University and more. Dr. P.Sathyanarayanan has been instrumental in the expansion of SRM's footprint in higher education in India. Credited with setting up SRM University, Sikkim, he is currently spearheading SRM University, AP at Amaravati. At present, SRM Amravati has a total of 237 students studying Mechanical, Computer Science and Electronics and Communication Engineering. The University will soon add courses in liberal arts followed by courses in fields of management, law, medical sciences, and pure sciences. Here are excerpts from the interview:  
Careers360- With established University campuses at Chennai, Haryana and Sikkim, what made you choose AP as the next destination for setting up the latest University?
Dr. P.Sathyanarayanan- The destination of Amaravati is quite promising, where our educational enterprise would be built along with the development of the capital city itself. We believe that the city will grow to become a cosmopolitan capital and therefore it would be a strategic location to establish a new university. Being a new greenfield university, it will provide ample opportunity to create a world class multi-disciplinary university, with engineering, liberal arts and basic sciences, medicine, law, and management.
Careers360- Admissions are through SRMJEEE. The university is a private one while the parent university is a deemed one. How will this impact the students?
Dr. P.Sathyanarayanan- The status of the university is of little consequence to the prospective students. Though the admission is through a joint entrance examination (SRMJEEE), the choice of the university is purely based on how the universities are positioned, regardless of the status, in terms of learning outcomes and future opportunities. The admissions will be determined by the perception of parents and students based on their own assessments of the universities.
Careers360- What is the USP of this new University?
Dr. P.Sathyanarayanan- The new intuition in AP will have the best learning and living environments designed by Perkins + Will, Chicago, USA. We will also be bringing in collaborations with renowned institutions like MIT for hybrid learning, leveraging MITx curriculum; UC Berkeley for designing, innovation and entrepreneurship, and others focusing on research innovation and pedagogical methods. It will be a comprehensive multi-disciplinary encompassing engineering, liberal arts & basic sciences, management, medicine, and law. It will bring in the talent in terms of leadership and faculty from across the globe.
Careers360- Elaborate on the various courses that are being offered at the University. What can students expect in terms of infrastructure, facilities etc?
Dr. P.Sathyanarayanan- This year, courses will be launched in engineering: CSC, ECE, EEE, Mechanical, and Civil engineering, and we are also launching the School of Liberal Arts and Basic Sciences – SLABS for short. Apart from this, University will also offer BA in economics, English, studies, History, Journalism, Psychology, B. Com, B.Sc in Biology, Chemistry, Computer Science, Mathematics, and Physics, and BBA. In terms of infrastructure and facilities, they will be of a high quality – we've had Perkins + Will one of the best educational architects design our structures such that the emerging concepts of makers spaces and flipped classrooms are supported to provide an innovative approach to learning.
Careers360- There is mention of Inter-Disciplinary Experiential Active Learning' (IDEAL). Can you please explain how the process works?
Dr. P.Sathyanarayanan- This is a curriculum methodology that we have developed to allow students a degree of flexibility in choosing their own courses and specialization. For example, a student who is studying computer science can boost his profile by doing a specialization in artificial intelligence and also do a minor in economics or history. The possibilities are endless.
Careers360- What is the initiative Next Tech Lab? How are students involved in this?
Dr. P.Sathyanarayanan- Next Tech Lab is an initiative done by the students in an attempt to be at the cutting edge of technology. They pursue projects in fields of Artificial intelligence, Machine Learning, Deep Learning, Internet of Things (IoT), Blockchain technology, etc. The part that we are especially proud of is that it is entirely managed and run by students. Of course, the university will support the initiative in any way we can, but we believe that offering students maximum freedom in this initiative is the best way forward. The inspiration for this lab was from the well-known MIT Media Lab in Massachusetts, USA.
Careers360- Prof. Dirkes, the President Emeritus of University of California, Berkeley is an honorary Pro Chancellor of the University. What will his role be in this capacity?
Dr. P.Sathyanarayanan- He will serve as the Honorary Pro-Chancellor of SRM Amaravati, along with Dr. Bertil Anderson. Not only this, he will be in a position to advise the university as a whole and the new School of Liberal Arts and Basic Sciences more specifically. He will remain in this capacity in the years ahead and will be a frequent visitor to SRM Amaravati, where he will also lead seminars and workshops for faculty and administrators as well as, on occasion, for students.
Careers360- There are many tie-ups with Nanyang Technical University University of California, Berkeley, Illinois Institute of Technology, Chicago, etc. How will students benefit from these collaborations? Will there be exchange programmes?
Dr. P.Sathyanarayanan- Yes, there will be exchange programs between where students of SRM Amaravati will be able to travel to these institutions for a semester. In addition to this, there will also be faculty capacity building, curriculum and knowledge exchange, etc., by which our institution will develop a number of capabilities and adopt global best practices. Five students from SRM Amaravati have already gone to UC Berkeley College of Engineering on a semester long exchange programme. We are one of the first universities to send them on an exchange in the first year.
Careers360- What is faculty student ratio? Since this is a new university, are the faculty members from Chennai also involved in the teaching and development of the university?
Dr. P.Sathyanarayanan- The student faculty ratio is 1:10. SRM Amaravati is independent of Chennai, and it is attracting the best talent across the world.
SRM University AP, Amaravati Updates and Articles
Questions related to SRM University AP, Amaravati
Showing 3 out of 3 Questions
150 Views
can i get concession on srmjeee exam
Hi there,
There is no concession for anyone for any exam..
Since srm is good college and it has a nation wise reputation, hence I don't think you can get any concession on the exam.
I hope this help
53 Views
can you give tution fee datails etc by through entrence exams
HELLO RUSHITA
There are different fee structure for different courses so ill be providing you the official link of SRM university fees structure please go through it
SRM
http://srmimt.net/fee-structure
Here there are other miscellaneous fees such as AC room fees hostel fees bus fees etc
HOPE IT HELPS!!