MET (MU OET) 2020 - Manipal Academy of Higher Education (MAHE) has announced the schedule for MET 2020. The entrance test will be conducted from July 24 to 27 and August 4 to 7, 2020 in online mode. The slot booking process will commence from July 15, 2020. The authorities have also extended the final date to submit the application form of MET 2020 till June 30. All candidates have to register for MET within the allotted final date. MET is held annually as a computer-based test and the candidates will be eligible for two attempts. Candidates will have to complete the slot booking of MET 2020 after which they will be able to download the admit card. The examination will be conducted in 80 Indian cities and Dubai. According to the scores secured in the examination, the candidates will be called to participate in the counselling of MET which is conducted in both online and offline mode. Admissions are provided into Manipal Institute of Technology, Manipal; Sikkim Manipal Institute of Technology, Sikkim and Manipal University, Jaipur. Read the full article to know about important dates, the application process, slot booking process, result, counselling and more of MET (MU OET) 2020.
Latest: MET 2020 application form available till June 30 (extended); exam to be conducted from July 24 to 27 and August 4 to 7. MET 2020 slot booking to commence from July 15.
Important - To know details about postponement of other entrance exams due to Coronavirus, click here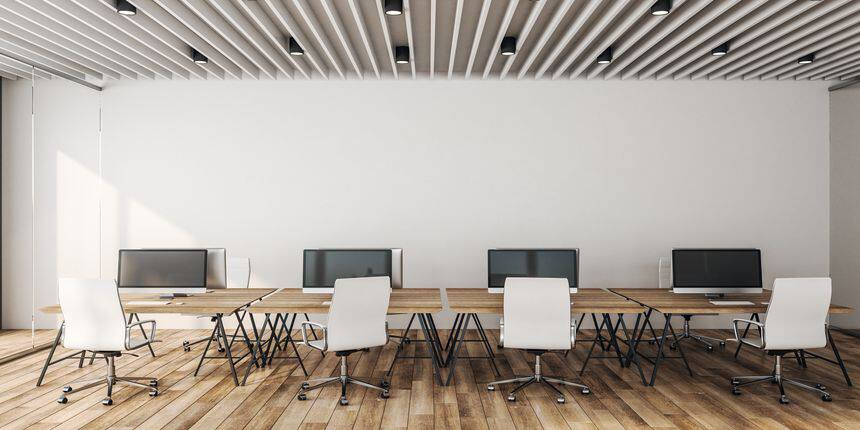 Highlights of MET 2020 (MU OET)
Particulars

Overview

Examination Name

Manipal Entrance Test

Commonly Known As

MET (MU OET)

Conducting Body

Manipal Academy of Higher Education

Purpose of Examination

It acts a qualifying examination for B.Tech admission into Manipal Institute of Technology, Manipal, Sikkim Manipal Institute of Technology, Sikkim and Manipal University Jaipur.

Level of Examination

University Level

Category

Undergraduate Examination

Number of Attempts

Two

Exam Mode

Computer Based Test

Number of Applicants

Over 2 Lakh

Application Mode

Online

Number of Exam Cities

India - 80

Foreign - 1
Candidates can check the important dates of MET 2020 to know the timeline of when the various examination and admission events will commence.
Important Dates of MET 2020
S.No

Events

Important Dates

1

Release of application form

October 5, 2019

2

Last date to submit MET 2020 application form

June 30, 2020 (Extended)

3

Commencement of online slot booking

July 15, 2020

4

Availability of hall ticket

July 15, 2020 onwards

5

MET 2020 Exam (1st and 2nd attempt)

Phase I - July 24 to 27, 2020 (Announced)

Phase II - August 4 to 7, 2020 (Announced)

6

Release of score card

To be notified

7

Declaration of result

August 9, 2020

8

Availability of merit/rank list

To be notified later

9

Round 1 - MET 2020 Counselling

To be notified later

10

Round 2 - MET 2020 Counselling

To be notified later

11

Round 3 - MET 2020 Counselling

To be notified later

12

Round 4 - MET 2020 Counselling

To be notified later

13

Round 5 - MET 2020 Counselling

To be notified later

14

Commencement of Classes

To be notified later
The eligibility criteria of MET constitutes all of the conditions and requirements that the candidates will have to fulfill to be eligible for the upcoming examination and admission process. Inability to meet the criteria will lead to disqualification of the candidates. MET 2020 eligibility criteria have been listed below:
Age Limit - There is no minimum age limit.

Academic Qualification - Candidates should have completed 10+2 (or equivalent examination) or A level or IB or Americal 12th grade. Physics, Mathematics and English should have been studied as compulsory subjects along with the options subjects.

Marks Required - At least 50% marks in Physics, Mathematics and any of the optional subjects (Chemistry, Biotechnology, Biology or any technical vocational subject) should have been secured by the candidates.

MET - To qualify MET 2020, the candidates are required to secure minimum 50% marks.
Candidates can now fill the application form of MET in online mode. The last date to submit the application form has been re-extended till June 30, 2020. MET 2020 registrations has commenced from October 5, 2019. It is important for candidates to register before the final date to participate in the examination process. Before filling the application form, the candidates are advised to check the eligibility criteria. The given steps can be followed to fill MET 2020 application form:
Step 1 - Registration: Firstly, the candidates have to enter information such as email, mobile number and password to get registered for MET 2020 (MU OET).
Step 2 - Personal Information: Next, personal, academic and contact details have to be provided by the candidates. Along with the details, photograph and signature of the candidates also have to be uploaded.
Step 3 - Selection of Course: The candidates have to select their preferred course, exam centre, category and more in this section.
Step 4 - Payment of Fee: The required fee has to be paid by the candidates through online mode (net banking/credit card/debit card/cash cards/PayTM/mobile wallets). The fee can also be deposited in the bank as per the following details:
Name of Bank - Standard Chartered Bank

Beneficiary Account Number (INR account) - 45505010551

IFSC Code - SCBL0036073
Step 5 - Confirmation of Application and Submission: Finally, the candidates have to check their application form and submit it. A print out of the filled application form has to be taken out for future reference.
Application Fee of MU OET
| | |
| --- | --- |
| Particulars | Fee (in Rs.) |
| Application Fee | Rs. 600 (for all courses) |
| Examination Fee | Rs. 1400 (for selected courses) |
While filling out the application form, the candidates are required to select their preferred exam centres of MET. The list of cities where the examination will be conducted is available through MET 2020 exam centres. The candidates have to pick as per their preference and allotment of exam centres will be done according to their selection and availability of seat. MET 2020 will be conducted in 80 Indian cities in addition to Dubai.
MET 2020 Exam Cities
| | |
| --- | --- |
| State | MET Exam Cities |
| Andhra Pradesh | Guntur, Kadapa, Kakinada, Kurnool, Nellore, Rajahmundry, Tirupathi, Vijayawada, Visakhapatnam |
| Assam | Guwahati |
| Bihar | Bhagalpur, Muzaffarpur, Patna |
| Chhattisgarh | Bhilai |
| Goa | Margao |
| Gujarat | Ahmedabad, Baroda, Rajkot, Surat |
| Haryana | Gorakhpur, Gurugram, Faridabad |
| Himachal Pradesh | Shimla |
| Jharkhand | Bokaro, Dhanbad, Jamshedpur, Ranchi |
| Karnataka | Belgaum, Bengaluru, Mangaluru, Manipal, Mysuru, Shivamogga |
| Kerala | Ernakulam, Kannur, Kozhikode, Thrissur, Thiruvananthapuram |
| Madhya Pradesh | Bhopal, Indore, Gwalior, Jabalpur |
| Maharashtra | Aurangabad, Mumbai, Nagpur, Nashik, Pune, Thane |
| Odisha | Bhubaneshwar |
| Punjab | Amritsar, Ludhiana |
| Rajasthan | Jaipur, Jodhpur, Kota, Udaipur |
| Sikkim | Gangtok |
| Tamil Nadu | Chennai, Coimbatore, Erode, Trichy |
| Telangana | Hyderabad, Khammam, Warangal |
| Uttar Pradesh | Agra, Allahabad, Bareilly, Ghaziabad, Gorakhpur, Kanpur, Lucknow, Meerut, Noida, Varanasi |
| Uttarakhand | Dehradun |
| West Bengal | Asansol, Kolkata, Siliguri |
| Union Territory | Chandigarh, Delhi, Jammu |
| International | Dubai |
Candidates can check the exam pattern of MET to be familiar with the nature of the examination. Details regarding the mode of exam, duration, timings, marking scheme and more is available through MET 2020 exam pattern. By knowing the exam pattern before starting the preparation process, the candidates will be able to know the method to boost their studies. It should be also be noted that the candidates have two attempts for B.Tech and their best score out of the two attempts will be considered for ranking.
MET 2020 Exam Pattern (MU OET)
Particulars

Details

Examination Mode

Computer Based Test (Online)

Duration

2 Hours 30 Minutes (150 minutes)

Nature of Questions

Multiple Choice Questions (Objective)

Sections

Physics - 50 Questions

Chemistry - 50 Questions

Mathematics - 70 Questions

English & General Aptitude - 30 Questions

Total Number of Questions

200 Questions

Marking Scheme

For each correct answer, 4 marks will be allotted

Negative Marking

1 mark will be deducted for every wrong answer
Candidates can now check the subjects and topics which have to be studied for the examination through the syllabus of MET 2020. Units from Physics, Chemistry, Mathematics, English and General Aptitude have to be prepared by the candidates. MET 2020 syllabus consist mainly of topics from 10+2th standard (or equivalent) examination. Candidates will be able to boost their preparation by knowing the syllabus before starting off the preparation procedure.
MET 2020 Syllabus (MU OET)
S.No

Subjects

Topics

1

Physics

Units and Measurement, Kinematics, Laws of Motion, Work and Energy, Motion of System of Particles and Rigid Body, Gravitation, Properties of Bulk Matter, Thermodynamics, Behaviour of Perfect Gases and Kinetic Theory of Gases, Oscillations and Waves, Electrostatics, Current Electricity, Magnetic Effects of Current and Magnetism, Electromagnetic Induction and Alternating Currents, Electromagnetic Waves, Optics, Dual Nature of Radiation and Matter , Atoms and Nuclei, Electronic Devices, Communication Systems, and Experimental Skills

2

Chemistry

Physical Chemistry: Basic concepts in Chemistry, States of matter, Gaseous state, Liquid state, Solid state, Atomic structure, Chemical bonding and molecular structure, Ionic bonding, Covalent bonding, Metallic bonding, Hydrogen bonding, Solutions, Equilibrium, Redox reactions and Electrochemistry, Chemical Kinetics, Surface chemistry, Catalysis, Colloids, Chemical thermodynamics.

Inorganic Chemistry: Periodic properties, Principles and processes of metal extractions, Hydrogen, S-block elements, P-block elements, Group 13-18, d and f block elements, Lanthanoids, Actinoids, Co-ordination compounds, Environmental chemistry.

Organic Chemistry: Purification and characterization of organic compounds, Basic principles of organic chemistry, Nomenclature, Electronic displacement in a covalent bond, Types of organic reactions, Hydrocarbons, Alkanes, Alkenes, Alkynes, Aromatic hydrocarbons, Organic compounds containing halogens, Organic compounds containing oxygen, Alcohols, Phenols and Ethers, Alcohols, Phenols, Ethers, Aldehyde and Ketones, Carboxylic acids, Organic compounds containing Nitrogen, Amines, Diazonium salts, Polymers, Biomolecuels, Carbohydrates, Proteins, Vitamins, Nucleic acids, Chemistry in everyday life (Chemicals in medicine, Chemicals in food, Cleansing agents).

Experiments: Detection of extra elements (N, S, halogens) in organic compounds, detection of the functional groups – hydroxyl (alcoholic and phenolic), carbonyl (aldehyde and ketone), carboxyl and amino groups in organic compounds, Acid – Base titrations, use of indicators, Redox titrations and their indicators, Cations and anions.

3

Mathematics

Sets, Relations And Functions: Sets, Relations and functions, Trigonometric functions, Inverse trigonometric functions.

Algebra: Principle of mathematical induction, Complex numbers and quadratic equations, Linear inequalities, Permutations and combinations, Binomial theorem, Sequence and series, Matrices, Determinants.

Coordinate Geometry, Vectors And Three-dimensional Geometry: Straight lines, Conic sections, Vectors, Three-dimensional geometry.

Calculus: Limits and derivatives, Continuity and differentiability, Applications of derivatives, Integrals, Applications of the integrals, Differential equations.

Mathematical Reasoning

Statistics And Probability

Linear Programming

4

English

Tense, Modals, Subject-verb concord, Pronouns, Sentence structure, Usages in English (Commands and requests, Statements, Questions), Clauses (Noun clauses, Adverb clauses of condition and time, Relative clauses), Determiners, Prepositions, Vocabulary (Synonyms, Antonyms, Spellings, One-word substitutions)
The slot booking of MET will be available in online mode from July 15. Registered candidates will be required to book their preferred slot for the entrance examination. According to the preferred examination date and time, the candidates will have to complete MET 2020 slot booking procedure. Since the slot booking will be on a first-come-first-serve basis, the candidates are advised to complete the process as early as possible to get their preference. In case, the candidates fail to book their slots, the authorities will randomly allot the exam date and timings to them. After the slots are confirmed, no changes will be accepted. The admit card will be made available only after the slot booking is completed.
Steps for MET 2020 Slot Booking
The candidates will have to follow the given steps for MET 2020 slot booking:
Go to the official website of MET 2020

Click on the slot booking link

Using application number and password, the candidates will have to log in.

The candidate's profile will be displayed on the screen. After checking the profile for any mistakes, the candidates can click on "Book a seat".

Next, the candidates will have to select their test city, date, centre name and address.

From the available slots, the candidates will have to select their preference.

Confirmation of the selected slot has to be done.

After the slot is booked, the admit card will be generated for download.
Candidates will be able to download the admit card of MET after the slot booking process is completed. Details regarding the examination venue address, timings and more will be made available in the admit card. Instructions about the examination will also be available for the reference of the candidates. After taking a print out of the admit card, a photograph has to be pasted at the designated place and also signed. MET 2020 admit card has to be presented at the examination venue, otherwise, the candidates will not be allowed to attempt the exam. Even after the conclusion of the examination, the admit card has to be kept safe since it will be required for the counselling process.
Information available in MET 2020 Admit Card
Name of the candidate

Application number

Group

Course selected for admission

Category

MET hall ticket number

Date of exam

Reporting time

Duration of test

Exam centre address
Manipal Academy of Higher Education (MAHE) does not release the official answer key of MET. However, if released, the answer key will be updated in the article. Correct answers to the questions asked in the entrance examination will be available in the answer key. By comparing their responses to the correct ones, the probable scores can be calculated before the official result is announced.
Candidates will be able to check their result of MET on the official website on August 9. Through the result, the candidates will be able to check their secured scores and ranks in online mode. However, the score card of MET 2020 might be released earlier. It is to be noted that the result will be available only in online mode. To check the result, the required credentials have to be submitted. Qualified candidates will be called to participate in the counselling session.
Procedure to Check MET 2020 Result
Visit the official website of MET 2020

Click on the result link

Candidates will have to enter their MET 2020 application number and password.

The result will be displayed on the screen.

The candidates will have to download and take a print out of the result.
The cutoff of MET 2020 will consist of the minimum ranks required by the candidates to have a higher chance of admission into the institute. It is to be noted that the cutoff will vary as per the selected institute, course and category of the candidates. The authorities will prepare the cutoff after checking various factors related to the entrance examination such as a number of applicants, difficulty level, previous year cutoff trends and more.
Manipal Academy of Higher Education (MAHE) will be conducting the first round of MET 2020 counselling in offline mode. The rest of the counselling rounds will be held in online mode. The dates for counselling of MET 2020 will be notified later. Those candidates who have qualified MET 2020 (MU OET) will be able to participate in the counselling procedure.
For the offline round of MET 2020 counselling, the venue will be notified to the candidates where registration and payment of counselling fee has to be done. Payment of the counselling fee has to be done through demand draft drawn in favour of "Manipal Academy of Higher Education" payable at Manipal or Udupi. The authorities will not accept any other mode of payment. Allotment of seats will be done as per the preference, merit of the candidate and availability of seats. Confirmation of admission has to be done by paying the balance fees otherwise the allotted seat will be cancelled.
During the online round, the candidates will have to log in and modify/shuffle their choices as per preference. The allotment result will be announced in online mode and the selected candidates will have to confirm their admission.
MET 2020 Counselling Fee (MU OET 2020)
MET Counselling Fee 2019
| | |
| --- | --- |
| Category | Amount (in Rs.) |
| Counselling Registration Fee | 10,000 |
| Course Fee | 2,95,000 |
| Total | 3,05,000 |
The following institutes will be the participating institutes of MET and will provide B.Tech admissions to eligible candidates.
B.Tech Programmes Offered under MET 2020
B.Tech Courses Offered
Computer and Communication Engineering
Electronics and Instrumentation Engineering
Media Technology
Previous Year MET Fee Structure
Course Name

Course Duration

(in Years)

Caution Deposit (Refundable)

Course Fees (Installment-wise)

2019-20 Batch Total Fees

I

II

III

IV

B.Tech (Computer Science/ Computer & Communication / Electronics & Communication/ Mechanical/ Mechatronics)

4

10,000

295,000

382,000

382,000

382,000

1,451,000

B.Tech (Electrical & Electronics/ Civil/ Information Technology/ Aeronautical )

4

10,000

295,000

382,000

382,000

382,000

1,451,000

B.Tech (Chemical/ Automobile)

4

10,000

295,000

382,000

382,000

382,000

1,451,000

B.Tech (Electronics and Instrumentation/ Biomedical/ Biotechnology/ Industrial & Production/ Media Tech)

4

10,000

295,000

297,000

297,000

297,000

1,196,000
Contact Details:
Director, Admissions
Manipal Academy of Higher Education
Manipal 576104, Karnataka, India
Tel: +91 9243777733
E-mail: onlineet@manipal.edu
Questions related to B.Tech
Showing 798 out of 798 Questions
Manipal Entrance Test (MET)