About Course
Biomedical Engineering, a multi-disciplinary field, offers techniques and tools for conducting research, diagnosis and treatment of diseases and illnesses. This explains the integration of Medicine and Engineering in developing biosensors, biomaterials, bioinstrumentation, etc.


A biomedical engineer uses traditional engineering theory and techniques to analyze and solve problems in Biology and Medicine, providing an over all enhancement of healthcare. The course curriculum in Biomedical Engineering includes clinical engineering, tissue and genetic engineering, biomechanics, medical imaging, rehabilitation engineering, system physiology, bio-mechanics, bio-materials etc. These methods are applied in medical health treatment.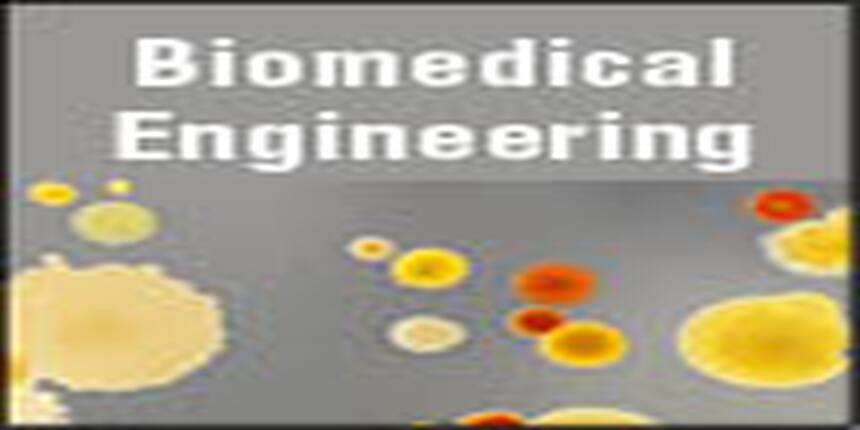 Further education
If one wants to build an interesting career that involves the application of engineering principles to medicine and biology, one can opt for higher degree in Biomedical engineering as it assists engineers to analyze and solve problems in biology and medicine, helping to sustain or improve life. So a Master's degree in Biomedical engineering would always prove helpful.


Job profiles
There are many applications of Biotechnology such as development of various medicines, vaccines, increase of productivity, conservation and animal breeding, improvement of quality of seeds, insecticides and fertilizers.


You can work in pharmaceutical companies, chemical, agriculture and allied industries, bio-processing industries, research laboratories run by the government as well as the corporate sector.


It is one of the preferred professional career options made by students in India. There has been a great demand of biomedical engineers in recent years. Biomedical engineering is getting more popularity around the world due to rising of medical technologies.
Core Subjects

Genetics

Biochemistry

Bioprocess Engineering

Microbiology

Immunology

Virology

Chemical Reaction Engineering

Protein Engineering
Top Recruiters
Some recruiters of biomedical engineering in India are:-
Hindustan Lever Ltd

Thapar Group

Indo-American Hybrid seeds

Biocon India Ltd

IDPL

India Vaccines Corporation

Hindustan Antibiotics

NCL

Tata Engineering Research Institute