MBA after B.Tech - Over the past several years there has been an increase in the trend of engineering graduates pursuing MBA after B.Tech. Those who pursue MBA after BTech either do it after working for two or three years or they gain some experience say about five years to pursue an MBA degree. There are a number of students who are often confused whether they should pursue MBA after B.Tech or not. In this article we will try to remove that doubt.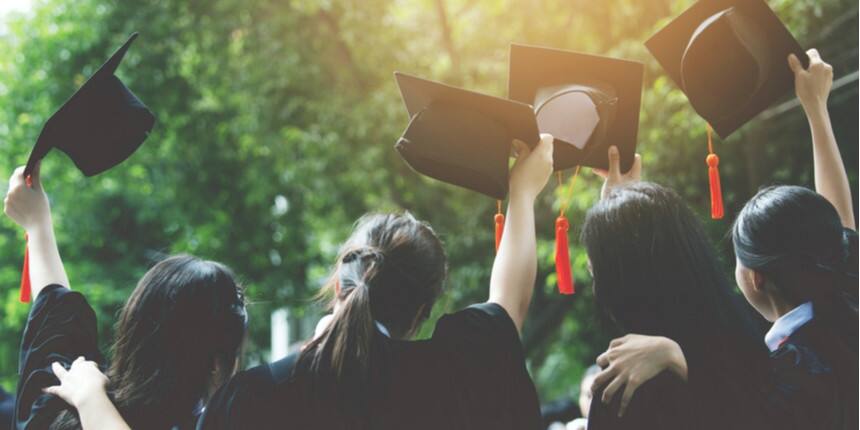 Before we delve further into the topic, let us understand the terms MBA and B. Tech
Master Of Business Administration (MBA)
Master of Business Administration also known as MBA, is a postgraduate professional course of two years. This course provides management skills to students, to enhance their skills for the professional world. Bachelor degree holders from any stream can opt for this course as their master's degree programme. Students from any department and also holding a bachelor's degree in business administration can pick this course as their higher education. People with prior experience in the professional world can pursue MBA for better future prospects. MBA is a two-year-long course and it could be full-time, part-time also distance education.
Bachelor of Technology is also known as B.Tech. is a four-year technical undergraduate course supervised by the University Grants Commission of India (UGC), All India Council for Technical Education (AICTE) and National Board of Accreditation (NBA). There are several engineering institutes in India which provide a B.Tech degree to aspiring candidates looking for a career in engineering and technology. B.Tech. focuses on teaching both theoretical as well as practical aspects of technology in various streams. B.Tech. is pursued by the students who successfully complete their 10+2 with physics, chemistry, and mathematics as mandatory subjects. Bachelor of technology is a skill-oriented course and admission to this course is mainly through entrance exams. The degree of B.Tech. is awarded to students after the successful completion of four years of study in this particular field. The job scope is always high in demand for B.Tech. graduates because the world needs technological experts in various streams. The entire syllabus of the four-year degree programme is segregated in eight semesters.
Should I pursue an MBA after B.Tech?
"Should I pursue an MBA after B.Tech?", "What are the career options after having an MBA and a B.Tech. degree?" are some of the popular searches on Google in recent days. Not only students after their graduation in B.Tech. have this question in their mind but also the employees who have been working for long, often ask this kind of question. MBA after B.tech is one of the most popular career choices for students for all ages. Here we have discussed some of the advantages of pursuing an MBA degree after B.Tech. Experienced people pursue an MBA degree to climb the organizational hierarchy faster.
Advantages of doing MBA after B.Tech
Technology plays an important role in businesses, so students with the knowledge of technology and business and finance get the privilege in the business world. Their technical skills can be used by multinational companies as well.
Technical skills are always in trend and without management, no company can run well. Technical and management skills are the core strength of any company. For this reason, a person with these two skills is the best choice that a company could make.
Most of the big companies in the IT sector hires graduates from decent colleges having both the B.Tech. and an MBA degree. Big brands are attracted by these people having two degrees of management and technology.
A degree is not the sole concern to get a good package although having an MBA degree from reputed colleges like IIMs, can provide students higher packages than any other courses. Candidates with both MBA and B.Tech. degrees can crack the aptitude tests easily which helps them to get a better package.
Having both degrees can open a broader career prospect for the candidates. They can pursue any course from any of these two fields.
MBA graduates along with a B.Tech. degree can skip the queue as they mostly start their career as manager level.
MBA is one of the professional degrees that is recognized all around the globe. The programme of MBA is quite alike in all provinces so the degree of any corner holds a similar importance in the other corner of the world.
MBA can lead people to get managerial posts in organizations, MBA courses include business management, marketing, financial management, and other skills. These skills are much needed for startups. Technical, finance and business management skills are beneficial for entrepreneurs.
If an individual is pursuing an MBA after B.Tech then it is essential that he or she pursues it from a good institute. Below we are mentioning some of the top MBA institutes.
Selection of the MBA stream
Not just pursuing an MBA course is the only key to get the desired job but also to choose the appropriate course in important. Having a career objective of managing a team in a company of technicians, then MBA with Engineering Management specialization can be helpful to the students. MBA in general management or project management is also a good choice if one is planning to do an MBA after B.Tech. An MBA degree in finance, marketing will meet the needs of the candidates who expect to work in a managerial position.
Career and Scope of MBA after B.Tech
Engineering with an MBA degree will give a vast array of job prospects along with a high package. Students holding both the degrees can get jobs in the private and public sector units (PSUs), banks. They can also work as managers in various sectors. They can be financial analysts too in industries like accounting. Some of the big brands that hire graduates with MBA and B.Tech. degrees are:
Amazon

Deloitte

Facebook

JP Morgan

Microsoft

Morgan Stanley

Cognizant

ICICI Bank

KPMG
Pursuing an MBA after B.Tech. sounds slightly offbeat but students are following this offbeat trend very often. Changing the career path or shifting from the previous stream is okay but students need to be very careful and well aware of the career opportunities and future prospects. If technology and management skills are merged together then students can really get good jobs with high salary packages, therefore MBA after B.Tech. is a good career option.
Frequently Asked Question (FAQs) - MBA after B.Tech
Question: Is pursuing an MBA after B.Tech advisable?
Answer:
It entirely depends on the person, his or her interest and what type of career goals they are aiming at. However, having that MBA degree will be a huge plus point as it will give the extra edge to a person's technical abilities.
Question: Is MBA difficult?
Answer:
MBA is difficult in the sense that a student is expected to put in quite a number of hours, a student is expected to work hard. There is no room for complacency.
Question: Which MBA is best after BTech?
Answer:
There are several specialisations for a student who is pursuing an MBA. Some of the popular specialisations are Finance, Marketing, Human Resource, International Business and Operations Management.