Expert tips on online skill certification by Raghav Gupta, Managing Director, Coursera, India
The spread of coronavirus and COVID-19, the disease caused by it has forced educational institutions across the world to shut down. The sudden closure of the traditional classroom has led to a huge demand for online classes. Online learning platforms like Udemy, Skillshare, Udacity.com, Coursera.org, Edx.org and Futurelearn.com are seeing unprecedented demand for online classes. A number of Indian online learning platforms like SWAYAM and NPTEL have also been seeing a surge in demand for online courses.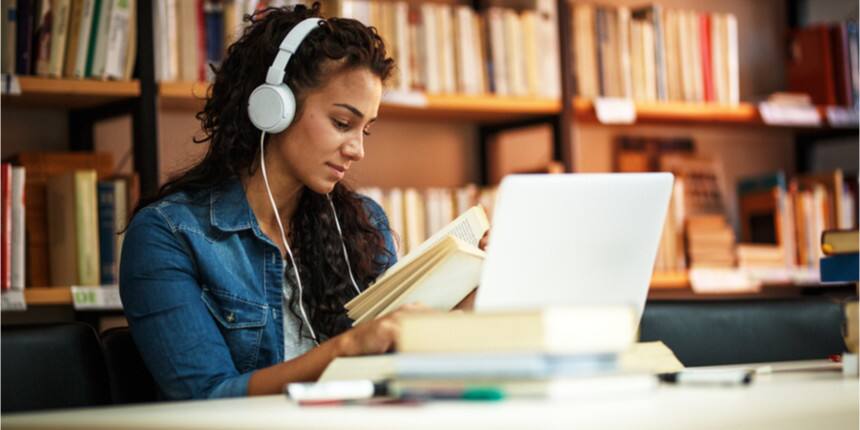 Coursera, one of the world's largest online platforms for higher education, has seen an increase of 1000% in terms of usage on its platform in India. Coursera has 60 million users worldwide and out of that 7.5 million, or 78 lakhs, users are from India.
The indication is that even if COVID-19 subsides and the world comes back to normal, online classes are here to stay. So, how can college students use online platforms to fill learning gaps and also enhance their job readiness and advance their career prospects?
According to a statement from Shravan Goli, Chief Product Officer, Coursera, "Starting today [June 2, 2020], college and university students around the world can learn and earn certificates on Coursera for free. Current undergraduate, graduate, or recently graduated students with a verified school email can sign up to get free access to over 3,800 courses, 150 Guided Projects, 400 Specializations, and 11 Professional Certificates. They can enrol in programs for free until July 31 — no credit card required. Once enrolled, they will have until Sept. 30, 2020, to complete the programs.
During this period, students will be able to learn from some of the best instructors in the world and earn credentials from the world's top universities, including the University of Michigan, Yale University, and Duke University. Professional Certificates from leading industry educators like Google and SAS will help students become job-ready with in-demand skills."
Check the entire session below
Raghav Gupta, Managing Director, Coursera, India, tells you how online certifications can enhance your learning outcomes and career prospects.


Why should students go for online classes on Coursera?
Coursera started from Stanford University in the United States in 2012. The co-founders were both Stanford University professors, and over the years, Coursera has evolved as a global learning eco system. There are almost 60 million or six crore learners on the Coursera platform. Close to 170 universities and 40 leading companies partner Coursera. Leading universities like Yale, Michigan, Imperial College, London and in India, the Indian School of Business Hyderabad and IIM Calcutta create content on the Coursera platform. Some of the companies that create content on Coursera include Google, Amazon and IBM. These educators who are Coursera partners have created almost 4200 courses. These are massive open online courses, or MOOCs, which are usually 12 to 15 hours in duration. If one were to take a series of courses, it is called a specialization. Coursera also offers full online degrees. The biggest usage is in the domains off business, technology and data sciences, whether the users are working professionals or students.


How can a student be sure that a course on Coursera is indeed offered by the university which is supposed to offer that?
If you come to the Coursera platform, you will come to know that the course is indeed from the faculty of that university from where it has been promised. There will be enough visual confirmation that the courses from the university that is supposedly teaching the course. When the students complete the course, they would get a certificate from whichever university that has created the course. So, if you come to Coursera and take a course, let's say, in Python programming from University of Michigan, you will get a certificate from Michigan and it is electronically, digitally certified to be a genuine certificate as well.
Students should ideally choose an international university that they are familiar with. Instead of taking a course from some unknown university in some part of the world, online platforms enable you to learn from the best universities in the world.


Will a step-by-step course from Coursera ultimately lead to an online degree?
Sure. In India, one needs to get 160 credits to successfully complete an engineering degree. Let's take the example of computer science engineering. One needs 160 credits over four years. Firstly, the government has said that 20% of those 160 credits can be delivered by high quality online platforms. So, 20% of 160 is 32 credits. This means taking eight Coursers courses per year for four years. The universities can embed this as a part of the engineering course a student is doing. It can't be done by the student in his personal capacity. It is the university that should tell the student that he can take the eight courses per year on Coursera and assure him that the credits will count towards his degree. Many colleges and universities are doing that. Some of the examples are Manipal University, Shiv Nadar University, Pearl Academy and NMIMS University.
If you would like to go to other courses, like a B.Com or a BA you could do that as well.


Can an online certification help a student who is doing B.Tech?
Yes. What you can do is along with a regular B.Tech, you could actually get B.Tech (Hon.). To get B.Tech (Hon.) you need to get 180 credits instead of 160 credits. Those 20 additional credits could make you a specialist in any particular domain. So, as a student, if you want to get a B.Tech (Hon.) with specialization in artificial intelligence (AI), which is a really strong differentiator, the university can offer those 20 extra credits on an online platform like Coursera.


Is it possible for Indian students to do a formal online degree course on Coursera?
Yes. Courses that started out a short MOOCS are now full degrees. The same top universities that teach on Coursera now offer 19 degrees on the platform. For example, University of Pennsylvania, an Ivy League university in the US, has a master's in computers and information technology on Coursera. The admission process is the same. It's the same faculty that teaches that course, and its cost is one-fourth of the regular course and you get the same degree. So, there are 19 such degrees that are available. These are in the areas of computer science, data science, management programs and public health. A lot of people from India are studying these degrees as well, because they can continue to work as they are doing an online degree. There is a bachelor's in computer science at the University of London. The COVID situation will accelerate the number of bachelor's program on Coursera as well.


Will the COVID-19 situation accelerate online education?
Yes. Many universities have started adopting the platform, Coursera for Campus, launched in October, 2019. It is likely that 10 to 20 percent of what is being taught on campus will move to online, while the laboratories will continue to be on campus. Obviously, the COVID situation has accelerated the adoption of online and universities have been forced to go 100 percent online.
Whenever campuses open, blended education will become a very important element. We may have social distancing happening on campuses as well. So, we may need to be in a situation where universities have students in the class, but they also have students listening, or participating in classes online because you may not be allowed to have a class of 50 or 60 students anymore.


So, what will blended learning look like post COVID-19?
If you look at the Coursera courses, it is very different from a 60-minute online lecture. It has short videos. It has quizzes. There's a discussion forum where you can go in ask questions and they are high engagement online course. Once campuses start to open maybe 20 or 30 percent of learning will continue to be online and becomes a blended form of learning while the rest goes back to campus. It's important for students to have on campus experience, the social aspect of it, labs, all of that as well. So, this was starting to happen already, especially as a part of Coursera for Campus and then, of course, Covid-19 has accelerated that.


Are India's top universities using online platforms in a big way?
Currently IITs and IIMs are using the Coursera platform. So, at the top tier level there's a good response. And the reason for this good response is that the working world is changing rapidly. The ability to bring some of the most recent content to even the top institutions has been appreciated. The feedback from students is that the learning experience has been quite good. And the credential that they get at the end of the course has also been meaningful for them. So, some of the feedback has been quite encouraging, but obviously there's a lot of work to be done to be able to make this a little bit more systematic and a little bit more structured for campuses around the country.
The advice to studentslooking at online certifications was given by Raghav Gupta, Managing Director, Coursera, India in a webinar hosted by Careers360 recently.
If you have any doubt regarding any course or career, write to us at: ask@careers360.com

TABLE: ONLINE DEGREES FROM COURSERA
Management Degrees
| | |
| --- | --- |
| Course | University |
| MSc in Innovation and Entrepreneurship | HEC Paris |
| Master of Science in Management (iMSM) | University of Illinois at Urbana-Champaign |
| Bachelor of Applied Arts and Sciences | University of North Texas |
| Master of Science in Accountancy (iMSA) | University of Illinois at Urbana-Champaign |
| Master of Business Administration (iMBA) | University of Illinois at Urbana-Champaign |
| Global Master of Business Administration (Global MBA) | Macquarie University |
Computer Science and Engineering Degrees
| | |
| --- | --- |
| Course | University |
| Master of Computer Science | Arizona State University |
| Master of Computer Science | University of Illinois at Urbana-Champaign |
| Master of Science in Electrical Engineering | University of Colorado Boulder |
| Master of Computer and Information Technology | Penn Engineering |
| Bachelor of Science in Computer Science | University of London |

Data Science Degrees
| | |
| --- | --- |
| Course | University |
| Master of Data Science | National Research University Higher School of Economics |
| Master of Applied Data Science | University of Michigan |
| Master of Science in Data Science | University of Colorado Boulder |
| Master of Computer Science in Data Science | University of Illinois at Urbana-Champaign |
| MSc in Machine Learning | Imperial College London |

Public Health Degrees
| | |
| --- | --- |
| Course | University |
| Master of Science in Population and Health Sciences | University of Michigan |
| Global Master of Public Health | Imperial College London |
| | University of Michigan |