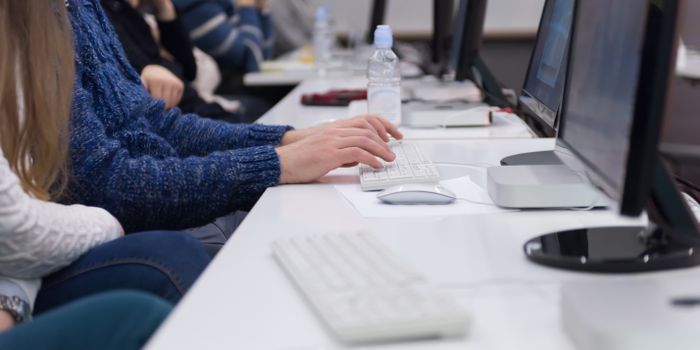 Candidates appearing in the computer-based test can now get acquainted with the test and get their final act together by taking the VITEEE Mock Test, which opened on January 6, 2018 in online mode. To take the VITEEE 2018 mock test, the candidate needs to go to the VIT website and click on the "Mock Test for VITEEE-2018" link, or follow the link given below. The log-in details for taking the taking the test is set by default, so the candidate doesn't need any separate credentials. Considering VITEEE mock test 2018 contains similar type of questions to the ones asked in the entrance exam, the candidate will get first hand experience of the difficulty level and about distribution of questions. It may be noted that the mock test would have a timer, and the candidate would have to complete the test in the alloted time. The mock test follows the exam pattern of VITEEE, for example there are 125 questions that have to be attempted in 2.30 hours. VITEEE 2018 application form is available now; eligible candidate need to submit completed application forms till March 15. The entrance exam will be conducted from April 4-15 in online mode in multiple slots.
Admissions Open Now
VITEEE 2019
Register for B.Tech Admissions 2019 @ VIT | 400+ Recruiters | Know more
VITEEE Sample Paper
Download Free Sample Paper for VITEEE
Download Now
VITEEE Mock Test 2018 – Key Features
The mock test of VITEEE is available in online mode only

The candidate doesn't need any unique log-in credentials to take the VITEEE mock test 2018, as the log-in details are set by default

The mock test is set as per the exam pattern of VITEEE 2018. Consequently, VITEEE 2018 aspirants can acclimatize themselves with the computer-based entrance exam by taking the test.

During the VITEEE 2018 mock test, the candidate can move between questions by using the "Next" and "Prevous" buttons.

The color palette of the VITEEE mock test would indicate the status of a question:
Attempted questions will be shown in Blue color

Not attempted questions in White

Attempted but bookmarked in Blue

Not attempted but bookmarked in Orange
Questions can be bookmarked by using the "Mark for Review" button
How to take the VITEEE 2018 Mock Test
Click Here - VITEEE Mock Test 2018

Log-in ( you don't need any log-in details, as they will already be set by default)

Upon logging in, you will be directed to the instructions page. Read the instructions carefully.

Start the test.
Questions related to VITEEE
Related E-books and Sample Papers