SASTRA Deemed to be University to conduct free Online Practice Test for JEE Main, NEET aspirants
SASTRA Deemed to be University will conduct an Online Practice Test across the state of Tamil Nadu for preparing candidates for entrance examinations like JEE Main and NEET. The Online Practice Test will be held on January 20, February 17 and April 22, 2018 for over 10,000 class 12th students with a purpose of preparing these students for these national exams. In order to take this free online test, aspiring candidates have to register with SASTRA Deemed to be University from January 5 to January 16. Each candidate can appear for all the 3 tests on different dates. Candidates have the option of choosing JEE Main or NEET or both.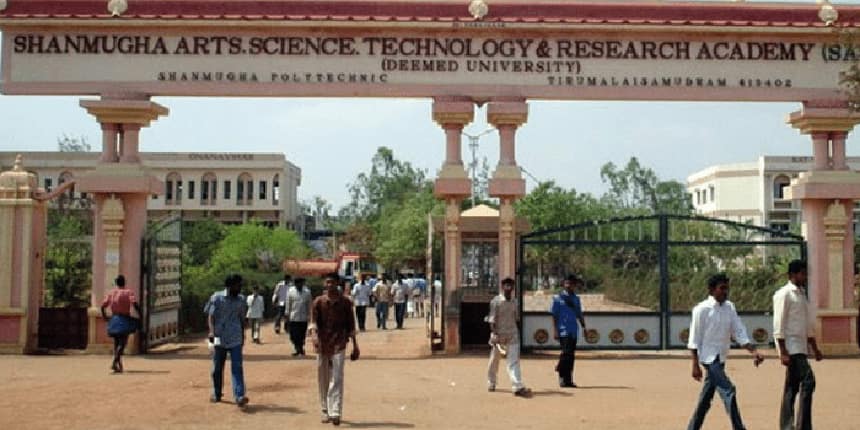 To register for Online Practice Test - Click Here
SASTRA Deemed to be University will conduct the free practice test in collaboration with TATA Consultancy Services (TCS) as its online technology partner. The entrance exam is designed to help candidates identify and work on their weak and strong areas before appearing in the actual exams - JEE Main or NEET.
The online test will be held for 3 hours wherein candidates will be given their score cards after the test. Candidates will also be analysed and given feedback on the following areas:
Competency Analytics: How strong are you in conceptual knowledge and application?

Comparative Analytics: Where do you stand when compared to your nationwide competition?

Behaviour Analytics: Are you loosing marks due to negative marking?/How frequently are you changing your options?

Time Management: How best are you managing your time in the examination?

Distractor Analytics: How are you getting distracted and selecting wrong options?
Candidates are advised to register for appearing in this free Online Practice Test as soon as possible, as the allocation of the exam centre will be done on the basis of first come first serve.
SASTRA Deemed to be University offers admission to B.Tech aspirants based on their performance in JEE Main and qualifying examination marks. Admissions to B.Tech programmes at the deemed to be university are offered through 2 channels – Channel I and Channel II. Under channel I, 25% weightage is given to JEE Main scores, while 75% weightage is given to class 12th/qualifying exams normalised score. 70% of the total seats at SASTRA Deemed to be University are offered through channel I whereas 30% seats are offered based on candidates performance in qualifying exam/class 12th only.
Shanmugha Arts Science Technology Research and Academy, Thanjavur Updates and Articles
Questions related to Shanmugha Arts Science Technology Research and Academy, Thanjavur
Showing 1611 out of 1611 Questions