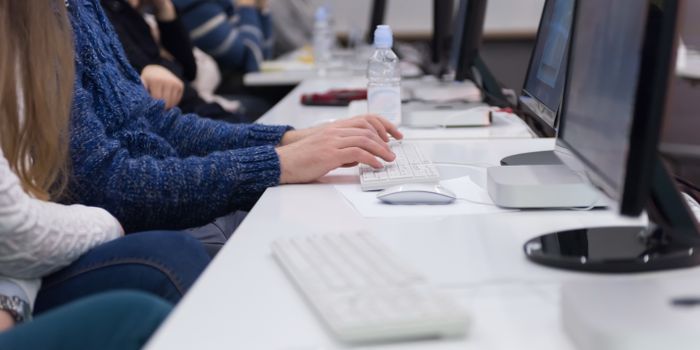 To give adequate opportunity to aspirants, Government has decided to set up National Testing Agency (NTA) to conduct NEET and JEE, the national level medical and engineering entrance exam twice a year, informed Lok shabha. Upendra Kushwaha, Union Minister of State for Human Resource Development (HRD), informed through a written response to Lok Sabha, "The Government has decided to set up a National Testing Agency (NTA) as a Society registered under the Indian Societies Registration Act, 1860, and as an autonomous and self-sustained premier testing organization to conduct all entrance examinations for higher educational institutions."
B.Tech Admissions Open 2019
Manipal Institute of Technology
JEE Main Rank Predictor
Know your expected Rank
Use Now
The examination will be conducted in the online mode for all the NEET and JEE aspirants. Not only this, to aid the rural students, Government would locate the centres at sub-district/district level and as far as possible would undertake hands-on training to the candidates. Initially, NTA would conduct those entrance examinations which are currently being held by CBSE. As soon as NTA is fully functional and geared up, it will take other examination on board as well, gradually.
How It Will Benefit Both Students And Agencies
In November 2017, Union Cabinet which was chaired by Prime Minister Narendra Modi had approved the formation of NTA. The NTA which was in the plans since it was mentioned in the budget speech 2017 -18 is now on its way to becoming a reality. However, when will body will start functioning is not yet clear. It is reported that Government will infuse one-time grant of Rs.25 crores to NTA to start its operations.
With NTA coming into the picture, CBSE, AICTE will be in the quite relaxed mode as its half of the burden will be shifted to NTA. Moreover, aspirants who appear in various entrance exams will be able to write these exams with ease as they will be conducted under the aegis of one agency set up exclusively for this purpose.
Apart from this, candidates will be given two attempts to qualify the exam and improve their scores if they wish to.
2017, a Year for NEET, JEE
Both National Eligibility-cum-Entrance Test (NEET) for admission to medical colleges and the Joint Entrance Examination (JEE) is the national level entrance exam. In 2017, NEET, a single window for All India examination offering admissions to all medical and dental seats in colleges across India, was made compulsory for the first time for all states. While JEE, which the gateway to get admission in IITs and other top-notch engineering colleges, has recently increased the number of candidates who will qualify the JEE Main 2018.
In 2017, the top 2,20,000 candidates were eligible to appear for the JEE Advanced 2017 entrance exam. However, in 2018, top 2, 24,000 candidates will be shortlisted to appear for the JEE Advanced entrance exam.
One can't surely state that with entirely new body coming up for all entrance examinations for higher education institutions will be a boon for the students or not. However, it is sure that NTA, turning into reality will make some faces happy by reducing their burden.
Questions related to JEE Main
Related E-books and Sample Papers