NATA 2018 application form: Assam, Meghalaya, J&K students must fill in zeroes in place of Aadhaar No
NATA 2018 application process is on-going till March 2. The application process is online and one of the mandatory fields in the NATA application form 2018 is the Aadhaar number. This is one of the reasons that many students from Assam, J&K, Meghalaya wrote to Careers360 pointing out that they do not have an Aadhaar card and that exemption from having one was even provided in JEE Main. Their main fear was that they may not be able to apply for NATA on account of this factor and neither the Council of Architecture nor TCS ION had provided any alternative.  Careers360 had written to the concerned authorities for a solution to the problem and got a reply.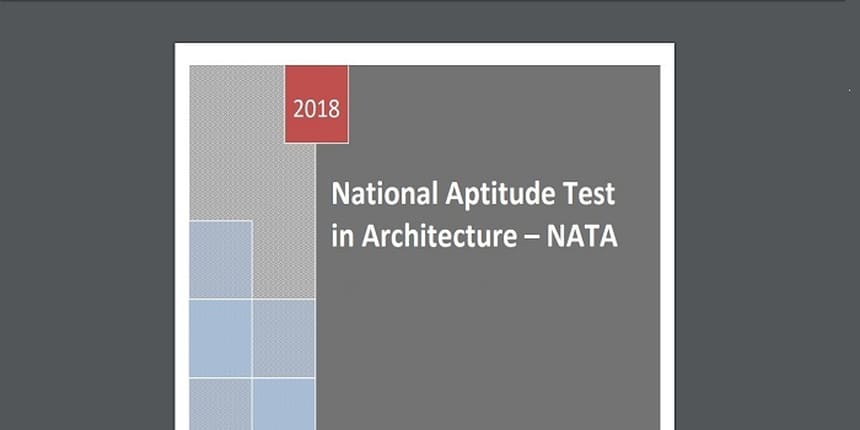 TCS ION has suggested that candidates from these states enter 00000000000 in place of their Aadhaar number and assured that it would be taken in. So all candidates from Assam or Meghalaya or Jammu & Kashmir should follow this practice and fill their NATA application form. Check the screen shot below of the mail received.
While it is fine that a reply with the solution has been given for the concerned students, it still is unclear as to why this has not been updated on the website as part of an advisory for students of these states so that they are not left in uncertainty. This has been resolved only for students who have written to Careers360 but what about the others who don't know whom to ask? It is the responsibility of COA to ensure this is clearly mentioned in the guidelines and the frequently asked questions such that students are clearly aware of what has to be entered and what should not.
The other question that is unanswered is that what of students who don't have an Aadhaar card. CBSE has given such students an opportunity to apply for one and use the enrolment number while applying for JEE Main. However NATA has not considered students who fall in this category thereby reducing the chances of these students to apply for the entrance exam.
One notable thing in the NATA process is the absence of exam centres in at least three north eastern states – Arunachal Pradesh, Manipur and Sikkim. While applicants can belong to these states,  there are no centres here. This may be due to the fact that a miniscule number of students apply from these states but it cannot be denied that if that is the case, it must also be the same for other north eastern states like Mizoram, Nagaland or Tripura.
The second notable factor is that the system takes in all data with no validation. So students are advised to carefully fill the details and ensure their accuracy as it is their onus to prove it with documentation during admissions. COA seems to have not done a thing about it except for taking the mantle of conducting the exam.
Questions related to NATA
Showing 3542 out of 3542 Questions