MHRD forms committee to suggest regulatory mechanism for deemed universities
The Ministry of Human Resource Development (MHRD) has formed a committee to examine the working of deemed to be universities. The move by the ministry comes a few days after the Supreme Court (SC) bench headed by AK Goel and UU Lalit cancelled distance engineering degree awarded by 4 institutions since 2001. These institutions included JRN Rajasthan Vidyapeeth, Institute of Advanced Studies in Education in Rajasthan, Allahabad Agricultural Institute and Vinayaka Mission Research Foundation in Tamil Nadu.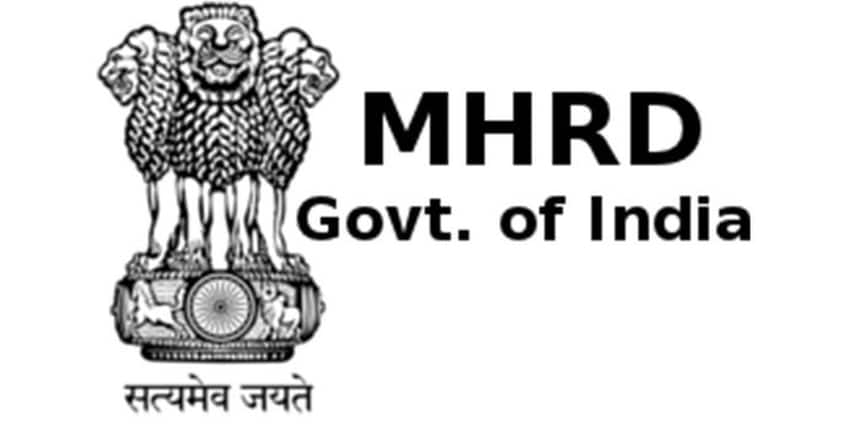 The three members committee thus constructed includes former chief justice of Patna high court, L. Narasimhan Reddy as it's head with Sukhbir Singh Sandhu, the additional secretary in the HRD Ministry and Anil Sahasrabuddhe, the chairman of All India Council for Technical Education (AICTE) as core members.
The Ministry has asked the committee to find out the reason behind post facto approvals of these universities and their overall functioning, following which they will have to put forward a regulatory mechanism for these universities within four months.
Earlier, as per the apex court's decision, these universities will be strictly restrained from offering any courses in distance mode from the academic session 2018-2019 unless and until specific permissions are granted by the concerned regulatory authorities.
While giving the verdict, the judges not only questioned University Grants Commission (UGC) for failing to restrict 'Deemed to be Universities' but also asked AICTE to frame an appropriate test for students admitted from 2001-2005. Such students will be given two chances and for those who do not wish to exercise this option, the deposited money will be refunded within a month of applying.
For candidates who got admitted in the aforementioned institutes after 2005 will have their degrees as recalled and cancelled.
A report by The Hindustan Times quoted a senior MHRD official saying, "The committee is likely to examine the issues whether more institutes were given permission by UGC to conduct distance education programme in technical education. The committee will also suggest a road map for strengthening and setting up of oversight and regulatory mechanism in the field of higher education and allied issues. The HRD ministry will examine the report and action will be taken accordingly."
In another decision taken last month, 123 deemed universities were asked by the UGC to drop university from their name. As a result of UGC's notice to these 123 institutions, except 29 institutions, rest all had agreed to not use the word university in their name. These institutions were asked to refrain from using the word 'University' in their names and instead use "Deemed to be University". Later, through 2 separate letters to the remaining 29 institutions (who initially did not revert to the UGC notice), were given 24 hours to comply with the directive or face necessary action. Finally, these 29 institutions also dropped university from their name.