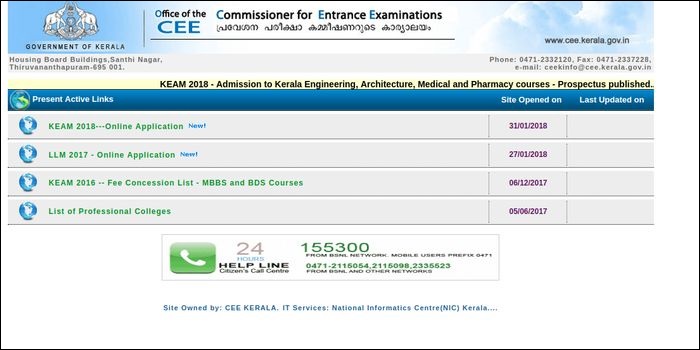 CEE, Kerala has announced the availability of KEAM application forms from February 1, 2018. Candidates can fill the online application form of KEAM till February 28. They will also be required to upload their signature, photograph and left thumb impression while filling the application form. All applicants must take a printout of the filled in application form and send them along with the specified documents by March 31, 2018 to the CEE office.  Check KEAM details below.
Latest: [Want to Know Colleges, Specialization to Apply on the basis of your KEAM Scores, Click here]
KEAM 2018 will be held on April 23 & 24 across 15 cities and towns of Kerala as well as Mumbai, Delhi and Dubai. Candidates applying for the Dubai centre will have to pay Rs 12000 additional to the application fee.