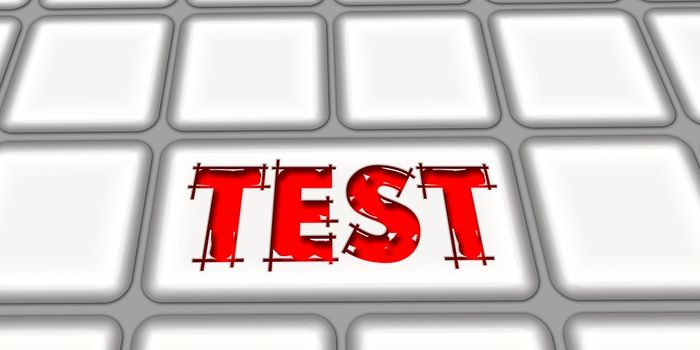 CBSE has thrown open the facility of JEE Main 2018 mock tests on December 13, thereby allowing candidates to take their exam preparation to the next level. To take the mock test, the candidate has to visit the official JEE Main 2018 site and click on the Mock Test tab. No log-in credentials are required to take the mock test, as the candidate simply needs to click on the "Sign in" buton to start the test. The JEE Main 2018 mock test is designed for the computer-based examination and would help the canddidate get attuned to the test. Questions in the mock test are set according to the JEE Main exam pattern and will have three sections – Physics, Chemistry and Mathematics. To move between section, one simply needs to click on the specific section, displayed at the top of the screen.

Latest: JEE Advanced Most Test 2018 available now 
B.Tech Admissions Open 2019
SRM Institute of Science and Technology
JEE Main Rank Predictor
Know your expected Rank
Use Now
The application form of JEE Main 2018 is currently available and will close on January 1. The JEE Main 2018 entrance exam will be conducted on April 8 ( Pen & Paper mode) and on April 15-16 (Computer-based mode).
Key Features of JEE Main 2018 Mock Test
Mode of mock test: The mock test can be attempted in online mode only

Log-in: To take the JEE Main mock test, the candidate doesn't need any log-in credentials. Simply click on "Sign in" to begin the test.

Language of test: It is mandatory to select a language (Hindi or English) to be able to take the JEE Main mock test

Sections: Questions in the test will be divided into three sections – Physics, Chemistry and Mathematics. The sections will be displayed prominently at the top left-hand corner of the test window.

Moving between sections: To move between sections, the candidate simply needs to click on the particular section. Also, the candidate can answer questions from different sections simultaneously.

Number of Questions: A total of 90 questions, 30 each from each section, will be asked as per the JEE Main 2018 exam pattern.

Timer: At the top right-hand corner there is a watch for informing candidates about time left for the exam to be over. 

Choosing a specific question: On the botom right-hand corner, there is a box with question numbers displayed. To go to a particular question, the candidate needs to simply click on its corresponding number.
How to take the JEE Main 2018 mock test
Go to the official JEE Main 2018 website and click on "Sign in" tab.

No separate log-in credentials are required
Markers to indicate status of Questions
Each question number in the box will be marked differently according to its status.
Green: Questions that are answered

Red: Not answered

Violet: Marked for review

Light grey: Not visited
Questions related to JEE Main
Related E-books and Sample Papers