JEE Main 2018: CBSE allows diabetic candidates to carry eatables, water to exam centres
Candidates suffering from diabetes can now carry some eatables and water inside the examination hall while appearing for JEE Main 2018. Central Board of Secondary Education (CBSE), which conducts JEE Main every year, has made a provision for diabetic candidates wherein they are allowed to carry eatables like sugar tablets, fruits like banana/apple/orange and transparent water bottle inside the test centre. However, packed food will not be allowed to the test centres. This information pertaining to diabetic JEE Main 2018 aspirants has been declared by CBSE through the information brochure released earlier in the month of November.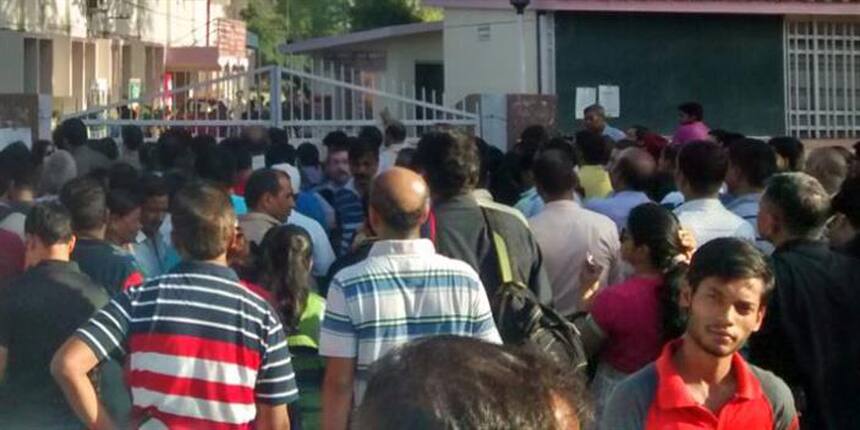 The information brochure of JEE Main 2018 reads, "The candidates, suffering from diabetes, are allowed to carry into the examination hall the eatables like sugar tablets / fruits (like banana/apple/ orange) and transparent water bottle. However, the candidates are not allowed to carry packed foods like chocolate/candy/sandwich in the examination hall."
CBSE has come up with this provision for diabetic candidates for the first time. Earlier, till last year, JEE Main information brochure did not reflect any such provision. This means that till academic year 2017, diabetic candidates were not allowed to carry any kind of eatables in JEE Main examination hall.
This move by the exam conducting body will help test takers of JEE Main 2018 to balance their sugar levels during the examination. This will also help such candidates to concentrate on the examination and balance their performance level. 
Earlier, with the release of JEE Main 2018 brochure, CBSE officials had declared that for the academic year 2018-19, the national level engineering entrance test will be held in English, Hindi and Gujarati only, whereas in 2017, JEE Main was conducted in English, Hindi, Marathi, Gujarati and Urdu languages. 
-->
Along with this change, the examination authority has also made some changes in the application form, number of examination centre cities and participating institutes.
As per the new changes, while filling the application form of JEE Main 2018, the candidates have to upload digital/scanned copy of signature of Father/ Mother/ Guardian. Also, the number of JEE Main 2018 exam centre cities has gone up to 258 from 113 last year, including 10 outside India. Number of CFTIs participating in JEE Main 2018 has also increased from 20 to 23.
 Click Here to know complete list of JEE Main participating institutes 2018.
Every year, over 12 lakh candidates appear in JEE Main for admission to National Institutes of Technology (NITs), Indian Institutes of Information Technology (IIITs) and Centrally Funded Technical Institutions (CFTIs). JEE Main is also the first stage entrance examination for admission to the Indian Institutes of Technology (IITs). In 2017, as many as 11,98,989 candidates had registered for JEE Main.
Questions related to JEE Main
Showing 112238 out of 112239 Questions