GATE 2020: M.Tech Fee Hike, Declining PSU Recruitments Cut Students Interest in Exam
The result of GATE 2020 was announced on March 13. The fate of 6,85,088 candidates who appeared in exam was declared with 18.8% students making it to the qualified list. IIT Delhi, the organising institute of GATE 2020 lowered the qualifying cutoff this year for major branches like Computer Science & IT, Mechanical Engineering, Electrical Engineering and Petroleum among others. GATE 2020 also witnessed decline in number of applicants in comparison to past years. In 2020, only 858890 candidates registered for GATE out of which 685088 appeared for the exam.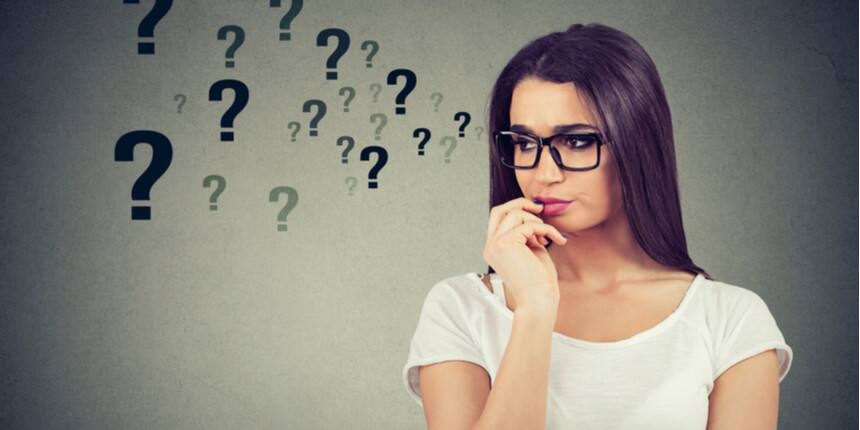 If we look into the number of applicants in GATE over the years, there is a steep decline in numbers from the year 2015 till now. There could be numerous reasons behind decline in applicants, two being recent fee hike in IITs and declining PSU recruitment
Institutes like IITs have made substantial hike in M.Tech fees on recommendation of Council of Indian Institutes of Technology. Currently, IITs charge Rs.13,500 per semester for its M.Tech programs which will be Rs. 2,00,000 per year as per the recommendations.
Decline in PSU recruitment through GATE is also a reason behind students opting out of appearing in this exam. Recent happenings in PSUs governances and not announcement of any recruitment could also have made students side-away with this exam.
GATE result analysis also brings out some interesting facts about this exam. IIT Delhi has also cut the qualifying cutoff for many branches including few with most applicants like CS & IT, Mechanical, electrical etc. Check below the detailed GATE exam analysis
Number of Applicants in GATE Over the Years
| | | | |
| --- | --- | --- | --- |
| Year | Registered | Appeared | Percentage of Qualified Candidates |
| 2020 | 8,58,890 | 685088 | 18.8 |
| 2019 | 9,27,000 (Approx) | - | - |
| 2018 | 9,71,831 | 8,18,850 | - |
| 2017 | 9,22,167 | 7,87,148 | 16 |
| 2016 | 9,71,831 | 8,18,850 | 16.53 |
| 2015 | 9,27,580 | 804,463 | 15.05 |
Subject-Wise Analysis of Number of Applicants
| | | | | | |
| --- | --- | --- | --- | --- | --- |
| Year | EC | CS & IT | ME | EE | CE |
| 2010 | 1,04,291 | 1,07,086 | 59,338 | 52,246 | 19,406 |
| 2011 | 1,37,853 | 1,36,027 | 81,175 | 72,680 | 29,347 |
| 2012 | 176944 | 156780 | 112320 | 110125 | 36,156 |
| 2013 | 256135 | 224160 | 165814 | 152381 | 67,472 |
| 2014 | 216367 | 155190 | 185578 | 141799 | 90,872 |
| 2015 | 172714 | 115425 | 185758 | 125851 | 1,01,429 |
| 2016 | 183152 | 131803 | 234727 | 146293 | 1,18,147 |
| 2017 | 152318 | 108495 | 197789 | 1,25859 | 1,19,873 |
| 2018 | 125870 | 107893 | 194496 | 121383 | 153078 |
Papers that have lowered cutoffs in 2020 in comparison to 2019
Paper Name

Paper Code

Qualifying Marks

General

OBC (NCL)

SC/ST/PwD

Electrical Engineering

EE

33.4

30.0

22.2

Computer Science and Information Technology

CS

28.5

25.6

19.0

Mechanical Engineering Minor changes

ME

34.0

30.6

22.6

Petroleum Engineering

PE

39.8

35.8

26.5

Chemistry

CY

26.7

24.0

17.8

Biotechnology

BT

30.7

27.6

20.4

Engineering Sciences Minor

XE

26.0

23.4

17.3

Textile Engineering and Fibre Science

TF

37.1

33.3

24.7

Aerospace Engineering

AE

27.2

24.4

18.1

Agricultural Engineering

AG

26.3

23.6

17.5

Architecture and Planning

AR

34.8

31.3

23.2

Geology

GG

38.4

34.5

25.6

Geophysics NEW

GG

51.9

46.7

34.6

Metallurgical Engineering

MT

49.2

44.2

32.8

Statistics

ST

25

22.5

16.6

Biomedical Engineering

BM

25.0

22.5

16.6
Questions related to GATE
Showing 14564 out of 14564 Questions