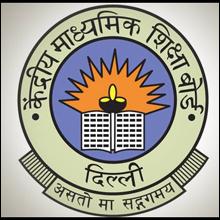 After sustained flak, for making a mess of the joint counseling, it appears CSAB will have spot round after all.

JoSAA has been making a complete mess of the counseling process by not having provision for withdrawal of seats. Careers360 has been fighting a continuous battle for ensuring the same. Read below the Careers360 open letter written to JoSAA officials.
https://www.engineering.careers360.com/articles/open-letter-josaa-demanding-seat-surrender-option-and-fee-refund
But the authorities never relented. Because of this lacuna in the software, now all the institutions in JoSAA are facing vacant seats after 3 rounds of counseling for IITs and four rounds for the rest.  Careers360 had already reported 3000 seats allotted under JoSAA lay vacant at IITs, NITs, IIITs and GFTIs with some institutions facing 50% vacancies.
In the meantime, JoSAA informed us that counseling is over and a decision on spot round will happen on 5th August, which coincided with the last date for locking choices for SFTI counseling. This would have meant by the time the spot round was announced students would have locked the choices for SFTI. This would have been completely unfair. We again brought this to the attention of the authorities.
https://www.engineering.careers360.com/articles/iits-nits-why-are-you-filling-private-institutes-seats-when-your-own-are-vacant
Now we just heard the JoSAA meeting yesterday has decided that the CSAB will conduct a spot round for vacant seats. And thankfully they have extended the dates for locking the seats in SFTI to 11th august. Hopefully the spot round will happen before that.
And we sincerely hope that IITs will come down from their high horses and conduct a spot round for all institutions IITs, NITs and IIITS and other central institutions. Hope CSAB conducting the spot round does not mean vacant seats in IITs remain just that vacant.
Thank you Madam Smriti Irani for acting for the welfare of students!
Latest: [Know admission chances for NIT's, and other B.Tech Colleges based on your JEE Main 2019 Percentile] - JEE Main College Predictor
JEE Main 2019 Rank Predictor
Know your Expected Rank and Percentile based on your JEE Main Score
Predict Now