AICTE signs MoU with Monster.com to provide better job prospects to students


As many as 10,360 All India Council for Technical Education (AICTE) approved institutions with a collective intake capacity of over 36 lakh students are soon going to have a common platform for better job opportunities to the students. The technical education regulatory body has signed an MoU with Monster India, to aid in providing job opportunities to students and fresher candidates across India. As a part of this alliance, Monster India will act as an interface among students, colleges, and recruiters by empowering institutions approved by AICTE, to map their students' talent and provide them with relevant job opportunities.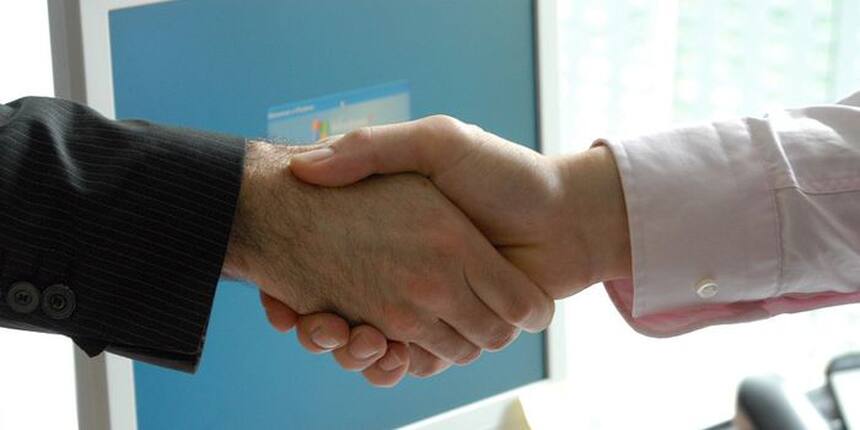 Speaking on the occasion, AICTE Chairman, Dr. Anil Sahasrabudhe said, "Such MoU will definitely help college students and fresher candidates seeking career opportunities. The young population is going to set the stage for a bright India tomorrow. It has been the endeavour of AICTE and colleges to provide the right platform and to ensure maximum students get employed."
As per the MoU, Monster India will manage and monitor campus recruitment activities of over 10,360 colleges approved by AICTE. This comprises of students from various streams - engineering and technology; applied arts and craft; hotel management and catering; management; pharmacy and architecture and town planning.
Monster India, apart from creating and managing the platform, will also provide the facility for practice tests to check employability, identify skill gaps through assessment and suggest proactive measures to overcome it. The practice tests include two aspects - general aptitude and core subject related. These tests are currently available for engineering streams and will be soon added for other streams as well. This non-exclusive agreement is a part of AICTE's efforts towards improving campus placements and attracting maximum employer participation.
The changing global scenario and the demographic transition has made it imperative to equip the workforce with necessary skills. The alignment of skills is directly linked to the dynamics of industry demand and supply. Skills need a life-cycle approach; this kind of platform for technical institutions is likely to ensure the kind of skills imparted to students and fresher candidates are marketable and allied to available jobs. Employability will certainly drive the future of India, but we need to be well equipped to lay a progressive foundation for jobs ahead.
Sanjay Modi, Managing Director (APAC & Middle East), Monster.com said, "Our association with AICTE will allow greater access to students and colleges with a large pool of employers present on our database and provide relevant job opportunities. We are aware of the huge skill demand and supply equation that currently exists in our country. However, we have 12 million people entering the workforce every year, the focus should be towards enhancing high-level thinking skills, creativity, machine learning, and communication."