AICTE to shut down 800 engineering colleges by 2018 citing lack of admission?
The All India Council for Technical Education (AICTE), taking cognizance of the dwindling number of admissions in some 800 odd colleges, has reportedly decided to close them down by 2018. As per the norms laid down by the council, functioning colleges need to have minimum 30% admission for five consecutive years along with having proper infrastructure, which these colleges failed to achieve.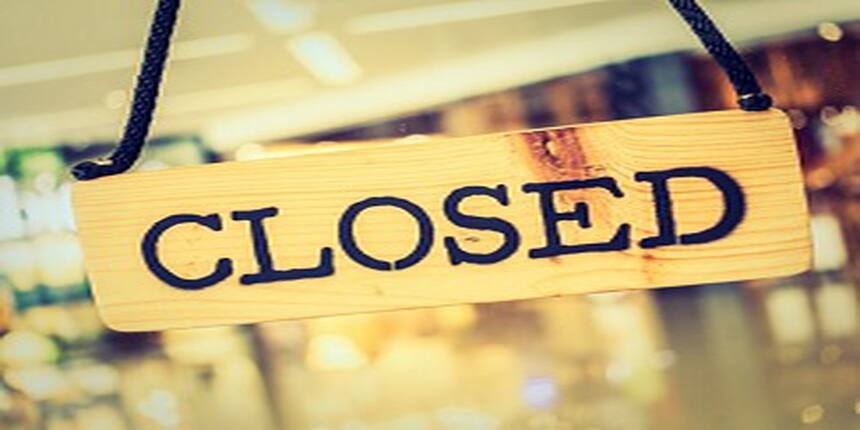 Speaking of the decision, the chairman of the All India Council for Technical Education (AICTE), Anil D. Sahasrabudhe, emphasized that it had to happen considering the consistent poor performance of these colleges. He informed that the decision had been arrived at after much deliberation between council members and after collating data from colleges from various states.
Affected colleges, though, have been given the option of merging with a nearby college if they wish to do so. The choices made by the colleges, whether to close down or merge with another college, have to be submitted in the form of a report to the council by the second week of September. AICTE sources while claiming the step was necessary to improve the overall quality of engineering education in the country, added that more are on the way.
Currently there are 6447 engineering and technology and 171 architecture institutes in the country with a capacity of around 29 lakh seats. And of the available seats, only some 10 lakh odd only gets filled.
What is cause of plunging numbers in colleges?
According to an official from Karnataka's Department of Technical Education, one primary reason for seats remaining vacant in the listed colleges is poor infrastructure and inept faculty members.

In other cases, some streams are losing their popularity and have hardly any takers. Even some reputed colleges are reported to have approached the AICTE to close down streams as they don't have enough students
The Paradox
While many colleges are struggling to find students and every year lakhs of seats go vacant, management of several colleges are filing applications with AICTE to start new engineering colleges
AICTE's Plan to improve quality and employability
Currently, many engineering colleges employ MTech or PhD holders who aren't exactly cut out to be a teacher. To correct this discrepancy, AICTE is introducing a teacher training programme. Under this new scheme, an aspiring teacher will have to undergo six months of exclusive and mandatory training to be a teacher. In case of existing teachers, they have been provided a three years window to complete the mandatory training.

Finally, some colleges bid time
Following the decision, some colleges have requested a time period of one year to improve. AICTE is yet to take a call in this regard, though.
Stay tuned to engineering.careers360.com for more news and updates on  2018.

Get real-time alerts on exam & colleges at your fingertips with Careers360 App!
Click Here to Install or Give a missed call on 08080944727 to get app link.