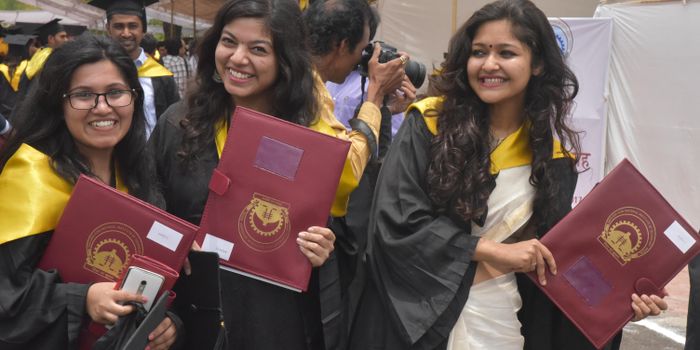 The Ministry of Human Resource Development (MHRD) has sent a directive to all 31 NITs and the Indian Institute of Engineering Science and Technology (IIEST), Shibpur to increase the participation of women in these central technical institutes.
B.Tech Admissions Open 2019
Manipal Institute of Technology
JEE Main Sample Paper
Download Free Sample Paper For JEE Main
Download Now
The directive states that each of these institutes will have to admit minimum 14% women in the academic year 2018-19. The institutes have been asked to create supernumerary seats for such admissions this year, if required.
In April, last year, Joint Admission Board (JAB) asked IITs to admit more women candidates from 2018.
As a result, IITs had set up a panel under the leadership of Professor Timothy Gonsalves to address the issue.
"The idea is to restore a gender balance among premier engineering colleges as they have been highly skewed against the girls.Entrance exams are so tough that one cannot crack it without rigorous coaching. Generally, girls are not sent to coaching centres which are in far-flung areas such as Kota and Hyderabad," said an MHRD official to ET.
The admission to NITs & IIEST is on JEE Main entrance exam scores and common counselling process is conducted through JoSAA.
Last year, the total number of registrations were 11,98,989 for both Paper 1 & Paper 2. Out of the total registrations, 8,62,526 were male candidates, 3,36,460 were female candidates and 3 were transgenders.
The registrations for JEE Main 2018 were 11,48,000 with a drop of 50,989.
With the creation of more seats for women in NITs and promotion of equality on higher education front, the number of registrations may increase in the upcoming years.