GATE 2021 College Predictor with PSU Chances
Know your Chances for M.Tech Admission in Engineering Colleges based on GATE Score & Marks, Caste group, GATE Paper & Qualifying Degree
Know your Eligibility & Shortlisting Chances in PSUs like GAIL, PowerGrid, RITES, IOCL, NPCIL, AAI, NHPC, NTPC, HPVNL with vacancies & pay-scale
Download EBooks for M.Tech Admissions through GATE and PSUs Recruitment
3 Lac engineering aspirants used Careers360 College Predictors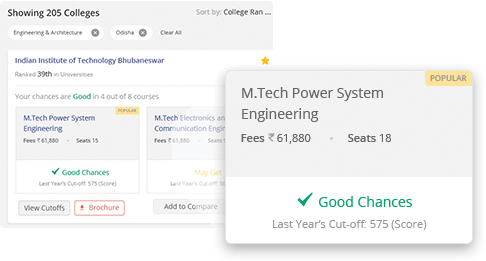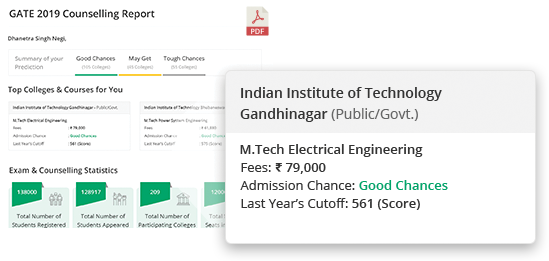 GATE 2021 College Predictor with PSU Chances
Did you appear for GATE 2021 and look forward to the results and counselling? Are you eager to know the GATE 2021 colleges/ PSUs that you may land upon based on your performance in the exam? Start here with the GATE 2021 college predictor with PSU chances presented by Careers360 for aspiring candidates.
How to use the GATE 2021 college predictor?
In order to check the expected college for admission based on your performance through Careers360's GATE college predictor 2021, the following steps have to be followed:
Enter the GATE Score out of 1000 and also GATE 2021 marks out of 100.
Now select your caste group as applied for the exam in the section specified in GATE college predictor 2021.
Select the disability status and also enter the percentage of marks obtained during graduation.
Select the GATE 2021 Paper appeared for
Candidates will now be required to select their Educational Qualification based on the graduation programme completed earlier and then click on the 'Predict My Colleges' button.
The GATE College Predictor results will include both the Colleges & PSUs you are eligible for & show the Chances of getting in.
We also recommend checking the PSU Recruitment through GATE 2021
Features of GATE 2021 College Predictor
The college predictor of GATE 2021 with PSU chances and e-books is based on previous years' data of cut-offs, official information released by the various institutes & conducting body. The College Predictor also considers which group you will fall in based on your eligible GATE Paper & Qualifying Degree. Thus, GATE college predictor 2021 brings in quite reliable results.
GATE 2021 Participating Colleges
Given below are some of the participating institute of GATE 2021
Browse the complete list of 1000+ engineering colleges in India accepting GATE scores including IITs and NITs here.
What users have to say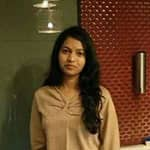 "Dear CAREERS360, i do not know how far this works, but i got a peace of mind once i came to know my marks will fetch me a seat in RV college. so thank u very much."

"I commend all the efforts and help provided i guess something kind has really helped people in terms of guidance exposure towards various education institutions"

"I cannot explain that how much help you have provided because it is obviously not easy to choose few from 62 institutes.
Thankyou
Regards."
Career360 is doing yeoman service by College Predictor and Rank Predictor options for various competitive exams... Kudos to the team which is making it happen in a professional way. Keep it up!
Yes, the site is navigator to the candidates to choose their choices at an advance stage of announcing results, before appearing to counselling and getting seats.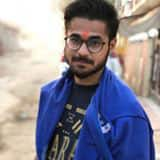 Your information is far more accurate than all those websites out there.Thank you for your work as it was a great deal of help in finding my best college.Thank you again and keep up the good work.