Will JEE Main April 2021 be postponed?
Will JEE Main April 2021 be postponed? - Ramesh Pokhriyal twitter announced that JEE Mains April postponed 2021. The authorities notified JEE Mains postponed due to rapid surge in COVID-19 cases in the country. Revised JEE Main 2021 exam date will be announced 15 days prior to the phase 3 dates. JEE Main April 2021 was scheduled from April 27 to 30. The authorities had opened JEE Main application form till April 7 for the upcoming session. Candidates have been awaiting the JEE Main admit card 2021 release date and time for April session. Candidates may refer here for JEE Main postponed latest news.
Latest Updates for JEE Main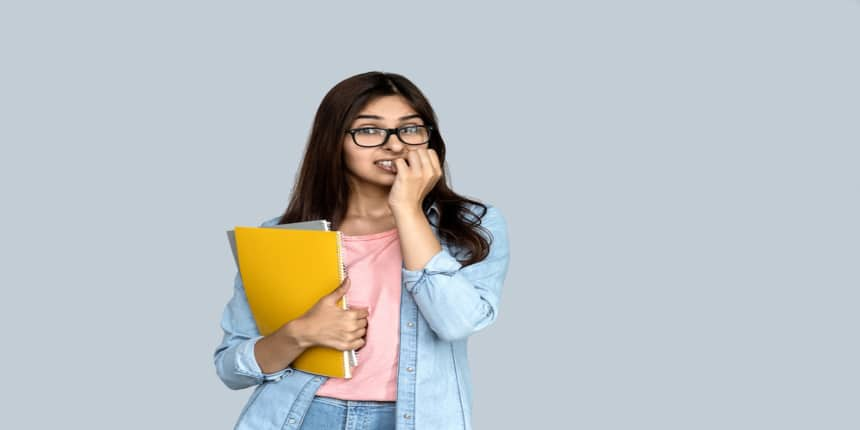 Ramesh Pokhriyal Twitter Announcement on 'JEE Mains postponed'
📢 Announcement
Given the current #covid19 situation, I have advised @DG_NTA to postpone the JEE (Main) – 2021 April Session.

I would like to reiterate that safety of our students & their academic career are @EduMinOfIndia's and my prime concerns right now. pic.twitter.com/Pe3qC2hy8T

— Dr. Ramesh Pokhriyal Nishank (@DrRPNishank) April 18, 2021
The National Testing Agency (NTA) is going to conduct four sessions of JEE Mains 2021 - February, March, April and May. The authorities successfully concluded the first two phases of NTA JEE Main 2021. However, with the JEE Main April 2021 approaching, the surge in COVID-19 cases under the second wave had increased the dilemma amongst the student community. JEE Main postponed twitter was in trends. Students requested the authorities for JEE Main April postponed. "Will JEE Main April 2021 be postponed?" has been the main concern of students in the past few days.
The increasing number of coronavirus cases on a daily basis across the country led to the demand for JEE Main April postponement. Students across the country were citing sudden hike in the COVID-19 infections while demanding the postponement of JEE Main 2021. Curfew/ partial lockdown in several states due to rapid spread of coronavirus infection within a few days was also a major concern for NTA JEE Main April students and their wards. Social media hashtags like #postponejee2021 and #canceljeemains have been trending on Twitter while students questioned the NTA authorities 'Will JEE Main April 2021 be postponed?'.
The postponement of CBSE Class 12 exams gave adequate hope for aspiring candidates. One question that has been circulating among the engineering aspirants - "Will JEE Main 2021 be postponed?". With Dr Ramesh Pokhriyal 'Nishank' twitter post, all such speculations have been put to rest.
'JEE Main postponed?' on Twitter
Students want JEE Main postponed as the number of students appearing for the exam is higher considering the COVID-19 crisis in the country.
Sir please postpone jee main April
Plzz talk about JEE mains April attempt also .. 7 to 8 lacks stu. Appear for it#postponejee2021@DrRPNishank @DG_NTA @ArvindKejriwal https://t.co/fYGTkC3tx1

— Shivani tiwari (@Shivani58076278) April 13, 2021
Kaustubh requests the authorities to consider the well being of JEE Main April candidates.
I request to the @DG_NTA @PMOIndia @DrRPNishank to postpone Jee Main April 2021 and NEET PG .It is very dangerous to conduct examinations amid Covid-19 .
PLEASE THINK ABOUT THE WELL BEING OF STUDENTS.#postponejee2021 #postponeneetpg #postponeneetpg2021 #PostponeJEEApril

— Kaustubh Gaur (@KaustubhGaur7) April 14, 2021
Shivam reminds that JEE Main 2021 candidates are the same as those appearing for CBSE class 12.
sir those who will write CBSE examination are same who will write JEE main please postpone JEE main @narendramodi @DrRPNishank @SonuSood @anubha1812 @DG_NTA @PMOIndia

— shivam jain (@shivamj19550138) April 15, 2021
Night curfew is another concern for students whose JEE exam centres are located far away if JEE Main 2021 is not postponed.
@drdineshbjp please education minister for letter likhar jee mains postpone karwa dijiye sir in night curfew, if night curfew will break at 7 ,how we will reach our examination centre by 7:40 if we live in a rural part and we have our jee main center at raebarellli road

— Student (@Student39318602) April 16, 2021
Frequently Asked Question (FAQs) - Will JEE Main April 2021 be postponed?
Question: Will JEE Mains be postponed for April 2021?
Answer:
Ramesh Pokhriyal twitter post on 'Will JEE Main April 2021 be postponed?' specifies that JEE Main April postponed.
Question: Where can I find JEE Main postponed latest news?
Answer:
Candidates may track NTA JEE Main official website and Ramesh Pokhriyal twitter for JEE Main postponed news. JEE Main postponed latest news is updated here as well.
Question: What is the update on JEE Main postponed twitter?
Answer:
Ramesh Pokhriyal (Union Minister of Education) has announced that JEE Mains postponed 2021 and revised dates will be announced 15 days prior to the exam date.
Question: What is JEE Main April 2021 admit card release date?
Questions related to JEE Main
Showing 115695 out of 115695 Questions