What will be the Validity of GATE 2021 ?
Graduate Aptitude Test in Engineering, commonly known as GATE, is the entrance exam for admission in M.Tech/Phd courses in IITs, NITs, IIITs, GFTIs and other institutes of higher learning. The exam is held in February every year but the validity of the GATE scorecard is three years. It means a candidate once qualified GATE 2021 will be eligible for admission until three years from date of result announcement. Candidates might have doubts like what will be the validity of GATE 2021 ? For what will be the validity of GATE 2021 - answer is three years from the date of declaration of GATE result. So if a candidate appears in GATE 2021, result of which will be declared in March 22, 2021, then candidate can use its score card up to March 21, 2024 for admission or PSU recruitment through GATE, wherever applicable.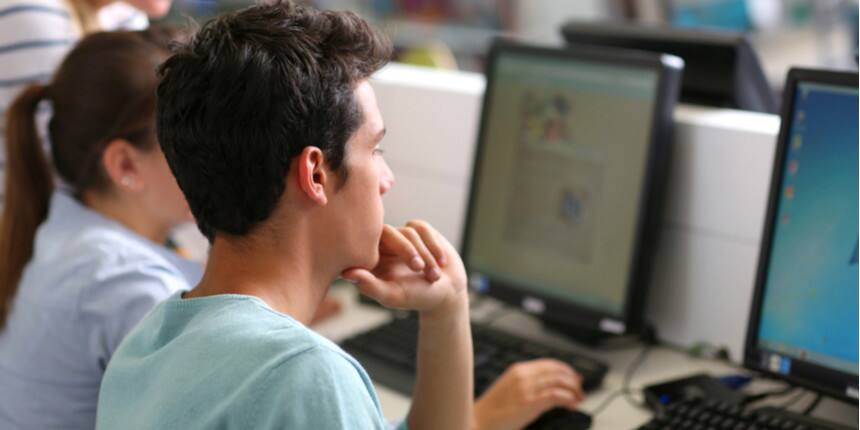 Why is GATE exam required ?
A valid score in Graduate Aptitude Test in Engineering (GATE) is the minimum requirement which a candidate must possess in order to secure admission in M.Tech/Phd courses in engineering discipline at IIT, NIT, IIIT and other CFTI. Beside these primary institutes, almost all institutes of higher learning in all states require GATE as the minimum eligibility for admission to PG engineering courses. It is thus a prerequisite for every candidate aspiring M.Tech/Phd admission in good institute to qualify GATE exam. Also candidates having queries like what will be validity of GATE 2021 for M.Tech admission must note that they can take admission up to three years.
What is the use of GATE exam ?
Having a valid GATE score is very beneficial not only for M.Tech/Phd admission but it also offers various other opportunities which include PSU recruitment. Public sector undertakings or PSUs are the public companies having large capital and diversified operations. Many state PSUs like BHEL, SAIL, GAIL, Indian Oil, ONGC recruit GATE qualified candidates in top executive positions under high salary offers. Beside PSUs government departments like DRDO also recruit GATE qualified candidates as Scientist B or higher. Candidates must note that for what will be the validity of GATE 2021 for PSU recruitment, the score holds valid up to three years.
What are the benefits of GATE exam ?
GATE also offers many benefits to students besides admission and jobs at PSU. GATE qualified candidates are entitled for a monthly stipend of Rs.12,400 and an annual contingency grant of Rs.20,000 in M.Tech by the Ministry of Education, Govt of India. Students at Phd level are offered higher scholarships and also many other scholarships at institute level are also provided to GATE qualified candidates.
Many other countries besides India also accept the score in GATE as a mode of admission in higher learning courses in engineering and allied disciplines.
How to download GATE scorecard 2021 ?
IIT Bombay, the organising institute of GATE 2021 will issue scorecards to all the qualified candidates. It must be noted that the GATE score card is issued only to those candidates who obtain the minimum qualifying marks. After the declaration of results, GATE 2021 scorecards can be downloaded free of cost between March 26 to May 31, 2021 from the GOAPS GATE login. It is highly recommended that a softcopy of the GATE scorecard is safely stored by the candidate for all the future uses.
In case, GATE qualified candidates require the soft copy of their GATE Scorecard after May 31 and till December 31, 2021, they have to pay a fee of Rs.500 for obtaining the same. Candidates must note that after January 1, 2022, no scorecard will be issued for GATE 2021 qualified candidates. There is NO provision for the issue of hard copies of the GATE Scorecard.
GATE Application Form 2021
IIT Bombay, the organising institute of GATE 2021, has released the application form. GATE application form 2021 is available online at gate.iitb.ac.in also at appsgate.iitb.ac.in. Interested candidates can now fill the application form up to September 30. Late applications will also be accepted up to October 7 with an additional fee. GATE 2021 exam will be conducted on February 5, 6, 7, 12, 13 and 14.
Questions related to GATE
Showing 14838 out of 14838 Questions