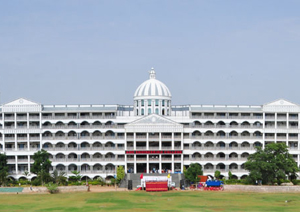 AMC College responds to a student's plight

Careers360 saw the newspaper report regarding the plight of a Nepalese student Prashanth Risal.  http://www.southasia.com.au/?p=1751.
We felt that whatever be the legal issue, the student must not suffer. So, we decided in principle to pay the fees and ensure the release of certificates. Hence we spoke to Prof. Srinivas of AMC College anonymously, as a concerned individual from Delhi who directed us to the principal T N. Sreenivas. The principal responded through an email saying "all originals are collected by Mr Prashant Raisal on 2/5/2015 itself. In fact our management has decided to provide free education for three years to Mr.Prashant Risal in our college considering his plight".
We are attempting to get in touch with Mr. Prabhahar Risal, the father of Prashanth Risal and will keep you posted on further developments.
In case Risal needs any further assistance he could get in touch with us at careers360.