VNIT Nagpur Placement Report 2018
VNIT Nagpur Placement Report 2018 - Visvesvaraya National Institute of Technology (VNIT), Nagpur, is one of the most sought after engineering colleges in India. A member of the NIT system, VNIT Nagpur is ranked 42nd in the NIRF rankings published by MHRD, so it is not difficult to see why it is in high demand. It may be noted that the NIRF ranking is prepared based on five key parameters -  Teaching, learning and resources (TLR), Research, professional practice and collaborative performance (RPC), Graduation outcomes (GO), Outreach and inclusivity (OI), and Perception. Of these five parameters, GO looks at the placement record of the institute, among other things. The institute scored 61.04 out of 100 in this matrix. But the question is what does this score signify? In our bid to find answer to this question, we decided to prepare a placement report 2018 of VNIT Nagpur.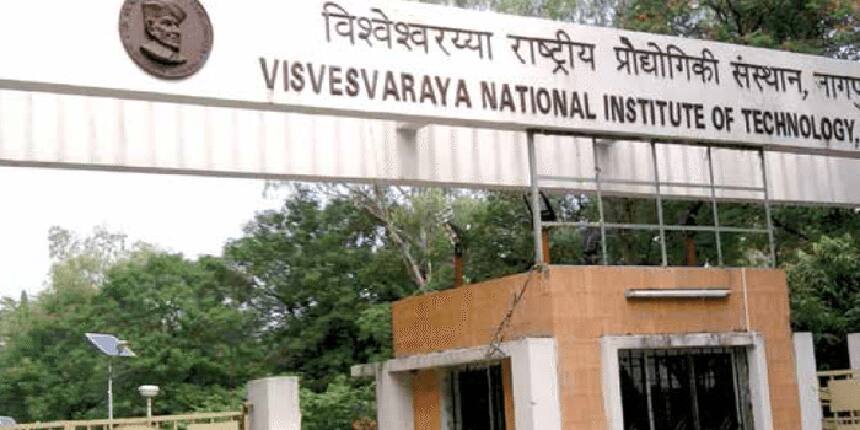 It goes without saying that a good placement record can be a big incentive for students to study at an institute. In our VNIT Nagpur Placement Report 2018, we break the report into several components like – number of participating students, companies participating in the process, number of offers made, to name a few. Each of these components in the VNIT Nagpur Placement Report will enable the candidate to understand the various nuances associated with the placement process.
Take for example, in the current academic year a total of 570 candidates participated in the placement process, while there were a total of 400 offers. So, around 70% of the students that participated got placed. Now consider a scenario where we only know the number of offers made, but don't know the number of candidates registering for the process. In that case, we will not be able to determine the success or failure of the process.
Computer Science is the flavour of the season
A total of 78 offers were made to computer science graduates, making it the number one choice of recruiters, as per the VNIT Nagpur Placement Report 2018. The next two spots were occupied by Mechanical and Electrical, with 69 and 68 offers respectively. The last spot went to Mining, who had only 8 offers.
Among the recruiting companies, L&T ECC offered a maximum 40 offers, followed by Reliance Industries (27) and Fidelity Investments (21).
The student is requested to refer the tables below for a full details on VNIT Nagpur Placement Report 2018. 
VNIT Nagpur Placement Report 2018
| | |
| --- | --- |
| Number of participating students | 570 |
| Number of participating companies | 112 |
| Number of first time recruiters | 20 |
| Number of offers | 400 |
| Average salary | 7 LPA |
| Highest salary | 22 LPA |
| Lowest salary | 3.3 LPA |
| Highest recruiting sector | Core |
| Highest recruiting branch | Computer Science |
| Highest recruiting profile/function | GET |
| Company making highest offer | L&T ECC |
Branch-wise offers made
| | |
| --- | --- |
| Branch | Offers |
| | 45 |
| | 69 |
| | 68 |
| | 44 |
| | 55 |
| | 78 |
| | 33 |
| | 8 |
| Total | 400 |
Top Recruiting Companies
| | |
| --- | --- |
| Company | Offers |
| L&T ECC | 40 |
| Reliance Industries | 27 |
| Fidelity Investments | 21 |
| Deloitte | 17 |
| JP Morgan | 12 |
| Aditya Birla Group | 12 |
VNIT Nagpur Updates and Articles
Questions related to VNIT Nagpur
Showing 649 out of 649 Questions