VITEEE Marks Vs Rank 2023 - Candidates can check the VITEEE marks vs rank online at the official website. The authority has released the VIT B.Tech result online at viteee.vit.ac.in. Candidates can check the result for VITEEE marks vs rank secured in the VITEEE exam. VITEEE marks vs rank will help the candidates to know their chance of participating in the VIT Vellore counselling. Candidates whose rank fall under the 20000 have higher chances of getting Mechanical, Civil, ECE, EE, and CSE in VIT along with the preferred courses in the relative branch. The merit ranks differ from year to year. Moreover, candidates can use predict the rank using the VITEEE rank predictor until the result is announced. Higher the marks, the higher the chance of the top rank in the VIT Btech entrance test.
Latest: VITEEE 2023 Result Declared
Also Check: JEE Main result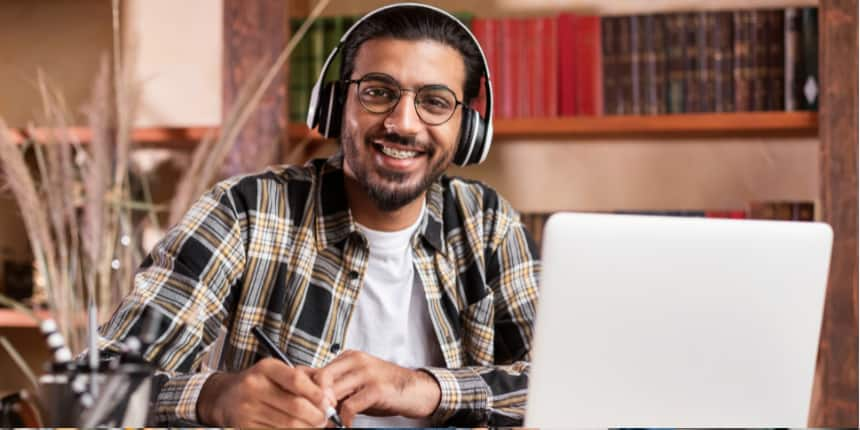 VITEEE 2023 Marks Vs Rank
VITEEE Marks vs Rank 2023: Expected
Candidates can check the table to get an idea of rank distributions based on the marks secured in the VITEEE exam 2023.
| | |
| --- | --- |
| VITEEE Marks | Expected Ranks |
| 118+ | 1-250 |
| 113-117 | 250-500 |
| 90-113 | 501-2,500 |
| 81-90 | 2,501-5,000 |
| 72-81 | 5,001-6,500 |
| 60-72 | 6,501-8,500 |
| 43-60 | 8,501-11,000 |
| 31-43 | 15,001-20,000 |
| Less than 31 | 20,001-Last rank |
After the entrance test, many candidates are confused about what marks and ranks they may get. Candidates shall be able to predict the marks using the VITEEE answer key, and when the marks are known it becomes easy in predicting the ranks. VIT Vellore conducts the VITEEE for admission to the engineering courses offered in the VIT campuses. Candidates who qualify in the exam and secure the cutoff rank are eligible for admission to the courses offered. Here in this article, candidates can check the VITEEE marks vs rank.
VITEEE Marks vs Ranks 2023
Candidates with higher ranks have a higher chance of getting the desirable courses. VITEEE rank 2023 will be calculated using the marks secured in the exam. Candidates can check the expected VITEEE 2023 marks vs rank based on the previous year's analysis.
How to check VITEEE result 2023?
Candidates appearing for the VITEEE exam 2023 can check the marks online on the official website. The process to check the VITEEE 2023 result is quite simple. Follow the steps mentioned below to check the marks for the VITEEE exam 2023.
Visit the website, viteee.vit.ac.in

Now click on the VITEEE 2023 result link

Enter the login details - application number and password

Click on the submit button

Thereafter check your marks and take the print of the VITEEE 2023 result
VITEEE Marks vs Rank: Categories
VITEEE ranks are categories in 4 different categories. The rank is categorized based on the marks secured by the candidates in the exam. Below is a rough idea of the VITEEE category wise rank 2023.
| | |
| --- | --- |
| Category | Ranks |
| Category 1 | 1-20K |
| Category 2 | 20-50K |
| Category 3 | 50-75K |
| Category 4 | 75-99.9K |
VITEEE Cutoff 2023
VITEEE cutoff marks are determined by various factors. The closing rank of any engineering courses will be considered as the cutoff of the VITEEE 2023. A percentile rank is assigned to the candidate based on the marks obtained in the exam. The factors for determining the VITEEE cutoff are as follows
Number of candidates appearing for the exam

Number of candidates qualified in the exam

Exam difficulty level;

No. of seats available
VITEEE Cutoff 2023: Previous year cutoff (2015-2016)
Candidates can check the VITEEE cutoff of previous years to get an idea of subject wise cutoff. Check the table for VIT, Vellore campus subject-wise cutoff
| | | |
| --- | --- | --- |
| Subject Name | 2016 Closing Rank | 2015 Closing Rank |
| Computer Science & Engineering (CSE) | 7000 | 15000 |
| Information Technology | 12000 | 17000 |
| Computer Science and Engineering (specialisation in Bioinformatics) | 13500 | 7500 |
| Biomedical Engineering | 45000 | 13000 |
| Biotechnology | 2000 | 13500 |
| Civil Engineering | 35000 | 14300 |
| Electronics & Communication Engineering (ECE) | 14500 | 15500 |
| Electrical & Instrumentation Engineering | 18500 | 16500 |
| Electrical & Electronics Engineering | 15500 | 16000 |
| Mechanical Engineering | 19500 | 19000 |
| Mechanical (Spec. in Automotive Engineering) | 12300 | 20000 |
| Mechanical (Spec. in Energy Engineering) | 20000 | 25000 |
| Production and Industrial Engineering | 50000 | 27500 |
| Chemical Engineering | 19500 | - |
| ECE (Spec. Internet of Things and Sensor) | 14800 | - |
| Computer Science Engineering (Spec.in Information Security) | 7500 | - |