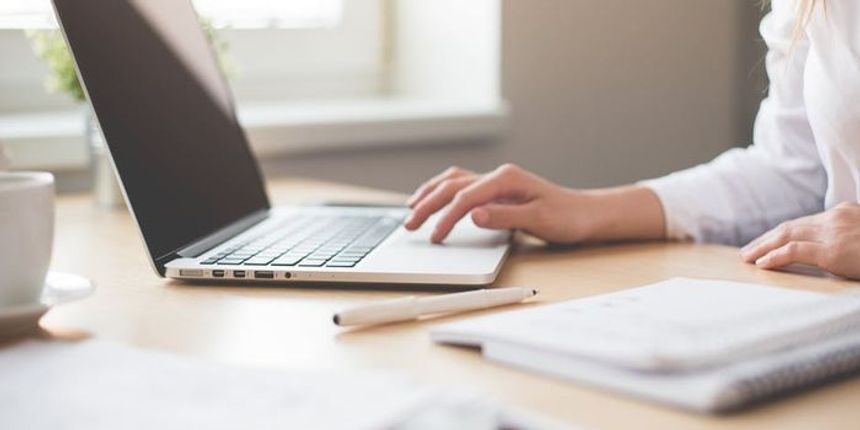 VITEEE Cutoff 2019 - Vellore Institute of Technology, officially will not publish the cutoff of VITEEE 2019. If it releases the VITEEE 2019 cutoff, the same will be updated on this page. VITEEE cutoff 2019 will be the closing rank at which admission will close at the institute. That is, candidates seeking admission at VIT, will have to secure equal to or below the closing rank. If a candidate have a rank above the cutoff of VITEEE 2019 will not be given admission to the programmes. As VIT does not announce the cutoff of VITEEE, it is suggested to he candidates to check opening and closing rank of the previous years. Knowing previous year VITEEE 2019 will give candidate a good idea of ranks which will stand a chance of admissions. As Bhopal and Amaravati campuses of VIT are relatively new, the cutoff of VITEEE is not available currently. However, candidates can check the previous years VITEEE cutoff for Chennai and Vellore campuses from the table given on this page. To determine the VITEEE cutoff 2019, various factors are taken into consideration. Candidates can check campus-wise and course-wise cutoff or closing ranks of VITEEE by going through the article in detail: 
B.Tech Admissions Open 2019
Manipal Institute of Technology
VITEEE Sample Paper
Download Free Sample Paper for VITEEE
Download Now
Factors Determining VITEEE Cutoff 2019 
There are various factors which are taken into consideration before preparing the cutoff of VITEEE 2019. Mentioned below are the factors for the candidates reference:
Difficulty level of VITEEE 2019

Previous year trends

Total number of candidates appeared for the entrance exam

Total number of seats available

Total number of applicants applied for the entrance exam
To Fill VITEEE 2019 Application Form - Click Here Or Apply from the window given below:
Key Points Related to VITEEE Cutoff 2019
Officially, VIT does not release cutoff of VITEEE. If released, it will be available as the closing rank.

Checking cutoff will give candidates an idea about their admission chances.

Knowing VITEEE 2019 cutoff will give them an idea about how many ranks they need to get in the entrance test.

The cutoff will varies programmes and campuses-wise and it will be released separately.
VITEEE Previous Years Closing Rank
As current year VITEEE cutoff is not able, candidates can refer previous year cutoff given in the table below:
VITEEE Cutoff for VIT University, Vellore (2016-2015)
| | | | |
| --- | --- | --- | --- |
| S.No | Course Name | 2016 Closing Rank | 2015 Closing Rank |
| 1 | | 7000 | 15000 |
| 2 | | 12000 | 17000 |
| 3 | Computer science and Engg. (Specialisation in Bioinformatics) | 13500 | 7500 |
| 4 | Bio Medical Engineering | 45000 | 13000 |
| 5 | | 20000 | 13500 |
| 6 | | 35000 | 14300 |
| 7 | | 14500 | 15500 |
| 8 | | 15500 | 16000 |
| 9 | | 18500 | 16500 |
| 10 | | 19500 | 19000 |
| 11 | Mechanical (Spec. in Automotive Engineering) | 12300 | 20000 |
| 12 | Mechanical (Spec. in Energy Engineering) | 20000 | 25000 |
| 13 | Production and Industrial Engg | 50000 | 27500 |
| 14 | | 19500 | - |
| 15 | ECE (Spec. Internet of Things and Sensor) | 14800 | - |
| 16 | Comp.Science Engg.(Spec.in Information Security) | 7500 | - |
VITEEE Cutoff for VIT University, Chennai (2016-2015)
S.No

Course Name

2016 Closing Rank

2015 Closing Rank

1

Civil Engineering

40000

29000

2

Computer Science and Engineering

14000

33000

3

Electronics and Communication Engineering

25000

39000

4

Electrical and Electronics Engineering

28000

39000

5

Mechanical Engineering

32000

39500

6

Fashion Technology

55000

-

7

Electronics and Computer Engineering

42000





Various B.Tech Programmes offered at VIT
Mentioned below is the list of undergraduate engineering programmes offered at 4 campuses of VIT:
| | |
| --- | --- |
| B.Tech programmes in Group A | B.Tech programmes offered in Group B |
| Civil Engineering | Electronics & Communication Engineering |
| Chemical Engineering | Electronics and Communication Engineering with Spec. in Internet of Things and Sensors |
| Biotechnology | Mechanical Engineering |
| Biomedical Engineering | Mechanical Engineering with specialization in Automotive Engineering |
| Computer Science & Engineering (Spec. in Bioinformatics) | Computer Science and Engineering |
| Electrical & Electronics Engineering | Computer Science and Engineering with Spec. in Information Security |
| Mechanical Engineering with specialization in Energy Engineering | Computer Science and Engineering with Specialization in Data Analytics |
| Production and Industrial Engineering | Computer Science and Engineering with Specialization in Networks and Security  |
| Information Technology | - |
| Electronics and Computer Engineering (available at Chennai campus only) | - |
| Electronics and Instrumentation Engineering | - |
| Fashion Technology (available at Chennai campus only) | - |
Questions related to VITEEE
Related E-books and Sample Papers