UPTAC Participating Institutes 2023 - Dr. A.P.J Abdul Kalam Technical University (AKTU) has commenced the UPTAC counselling for admisison to engineering programmes. Candidates can check the name of UPTAC B.Tech participating institutes from this page. Candidates interested in B.Tech admissions at Dr. APJ Abdul Kalam Technical University and other Uttar Pradesh engineering institutes should have a valid JEE Main scores.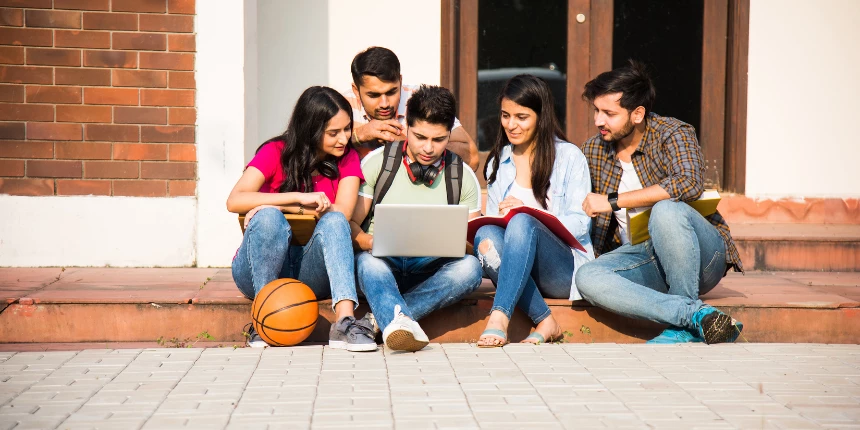 UPTAC Participating Institutes 2023 - Check here List of Colleges
There are around 13 government aided colleges, 8 state universities and around 200 private/unaided colleges in Uttar Pradesh offering engineering admissions. The UPTAC 2023 participating institutes for B.Tech courses will be offering admissions through JEE Main 2023. Candidates may find the list of UPTAC participating institutes 2023 in the article below.
List of Government Colleges offering B.Tech in Uttar Pradesh
Uttar Pradesh Engineering Institutes

Tech Programmes

Seats

60

60

60

60

60

60

60

30

Civil Engineering

60

Computer Science

60

Chemical Engineering

60

Electronics and Communication Engineering

60

Electronics and Instrumentation

60

Information Technology

60

Electrical Engineering

60

Mechanical Engineering

60

Civil Engineering

60

Computer Science

60

Electronics and Communication Engineering

60

Information Technology

60

Electrical Engineering

60

Mechanical Engineering

60

60

60

40

40

Civil Engineering

48

Information Technology

48

Electrical Engineering

48

Civil Engineering

60

Information Technology

60

Mechanical Engineering

60

Information Technology

60

Electrical Engineering

60

Mechanical Engineering

60

Civil Engineering

60

Electrical Engineering

60

Information Technology

60

Civil Engineering

60

Computer Science

60

Electronics and Communication Engineering

60

Electrical Engineering

60

Civil Engineering

60

Electrical Engineering

60

Mechanical Engineering

60

Computer Science

60

Electronics and Communication Engineering

60

Electrical Engineering

60

Dr. Ambedkar Institute of Technology for Handicappeds, Kanpur

60

Computer Science

60

Chemical Engineering

60

Information Technology

60

Electronics Engineering

60
List of Universities in U.P. Accepting JEE Main Score for B.Tech
University

B.Tech Courses

Seats offered

Civil Engineering

60

Computer Science Engineering

90

Electronics and Communication Engineering

60

Electrical Engineering

60

Mechanical Engineering

60

Computer Science

60

Electronics and Communication Engineering

60

Mechanical Engineering

60

Computer Science Engineering

60

Chemical Engineering

60

Information Technology

60

Electronics Engineering

60

Material Science Engineering

60

Mechanical Engineering

60

Electronics and Communication Engineering

60

Electronics and Instrumentation Engineering

60

Computer Science and Engineering

60

Information Technology

60

Mechanical Engineering

60

60

Chemical Engineering

60

60

Biotechnology Engineering

60

Computer Science and Engineering

60

Electronics and Communication Engineering

60

Mechanical Engineering

60

Instrumentation Engineering

60

Food Technology Engineering

60

Computer Science and Information Technology

60

Chemical Engineering

60

Electronics and Communication Engineering

60

Electronics and Instrumentation Engineering

60

Electrical Engineering

60

Mechanical Engineering

60

Computer Science and Engineering

60

Electronics Engineering

60

Electrical Engineering

60

Electronics and Instrumentation Engineering

60

Information Technology

60

Mechanical Engineering

60

Computer Science and Engineering

60

Electronics and Communication Engineering

60

Information Technology

60

Mechanical Engineering

60
Students can check the complete list of UPSEE participating institutes from the official portal of AKTU