UPES Placement Report 2018
UPES Placement Report 2018 - University of Petroleum and Energy Studies (UPES) concluded its campus placements for the academic year 2017-18. According to the placement report of UPES 2018, it recorded the placements of 1,789 students and 1,868 job offers. The UPES 2018 placement report further highlighted that overall 93% of graduates who were eligible and opted for placements have been placed with more than 400 companies this year. 56% of these recruiters were first timers at UPES.  Graduates who are placed are from five constituent Schools of UPES, namely School of Computer Science, School of Engineering, School of Law, School of Business and School of Design.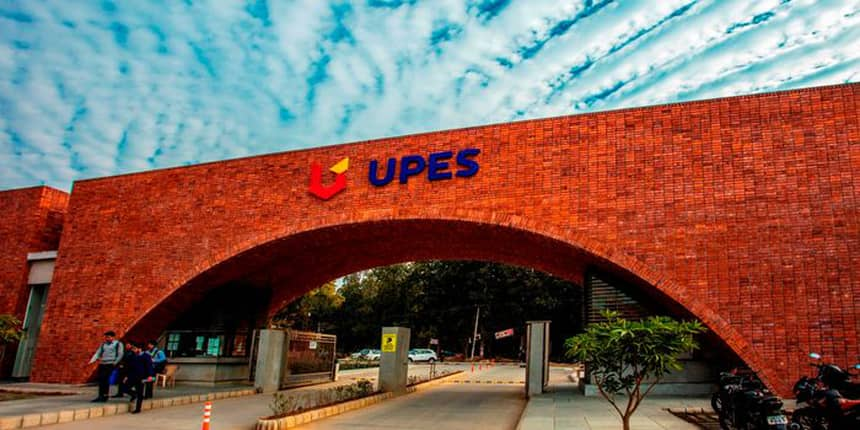 Speaking on the UPES placements, Alka Madhan, Director-Corporate Relations at UPES, said, "This is the third consecutive year of UPES placement track record of above 90%. The quality and sheer number of organizations who recruit UPES graduates every year validates our approach to developing industry-aligned, future-ready professionals".
To Recruiters includes: Amazon, Accenture, Aditya Birla, Bombardier Capgemini, Belcopters, CA Technologies, Commvault, Dell, Denso, Deloitte, ExxonMobil, FedEx, Flipkart, Flutura, Fluor Daniel, General Motors, Honda Cars, HSBC, HCL, IBM, Infosys, Jubilant Life Sciences, KPMG, KPIT, Royal Enfield, Reliance, Siemens, Shell India, Schlumberger, TATA, Trident Juris, UST Global, Vodafone India, Vedanta, ZS Associates and many more.
UPES Initiatives for Better Placements
UPES has undertaken several initiatives with an aim to transform students into employable and make them ready to take future jobs. These initiatives include:
Industry-academic collaborations: UPES has academic partnerships with IBM, Cisco, L&T, Aditya Birla, Philips Carbon Black, Xebia, Bombay Stock Exchange Institute, Infosys and many more.

Personality Enhancement and Professional Assessment: UPES has created several tools to facilitate holistic development and multi-dimensional growth of students. These tools include personality enhancement programs conducted by professional trainers from Dale Carnegie Training and systematic Professional Assessment. In addition to a student's academic performance, this Professional Assessment will help employers assess the student on desired workplace competencies such as analysing and problem-solving, working well with others, adapting to change etc.

Faculty Internship: A four to six weeks of learning process in a business environment provides opportunities for the faculty to correlate theory with practical application, in turn making teaching relevant to the industry and augmenting the realism of the classroom course.
UPES was established in 2003 through the UPES Act, 2003 of the State Legislature of Uttarakhand, UPES is a UGC-recognized and NAAC-accredited University. The offers graduate and postgraduate courses through its five schools: School of Engineering, School of Computer Science, School of Design, School of Law and School of Business.
School of Engineering, University of Petroleum and Energy Studies, Dehradun Updates and Articles
Questions related to School of Engineering, University of Petroleum and Energy Studies, Dehradun
Showing 639 out of 639 Questions