UEM Jaipur establishes electricity distribution lab to enhance students learning
The Department of Electrical Engineering at University of Engineering and Management, Jaipur has set up an electrical transmission and distribution lab for improving the students' learning. This new lab will help students in understanding various processes and stages in transmission and distribution of electricity. Establishment of Transmission & Distribution Lab is operational under 11/0.44 kV GSS standard and students of UEM Jaipur will now be able to work exactly with the industry standards.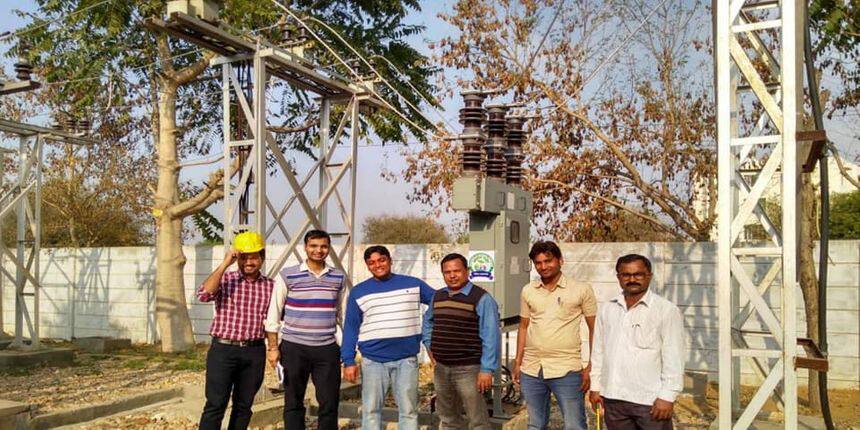 The lab is a live demonstration of controlling and safety apparatus for employees in a real transmission and distribution grid sub station (GSS). This lab is also equipped with real-time simulation for relay and breaker switching and will help students to learn about the PLC controlling, SCADA monitoring, switch gears, fault diagnosis, distribution supply, CT, PT, breakers, isolators, bay and feeder connection, regular maintenance of Transformers and other equipment which are necessary for reliable power supply. Students will also be able to do hand-on practices on this live power system.
Transmission and distribution refers to the various stages of transferring electricity over wires & poles from power generating stations to a household or to a firm or office. Transmission lines advance to sizable loads of power at a towering voltage level and the level of this voltage is way more extreme to be transferred directly to a firm or an office.
The main focus behind setting up this lab at UEM Jaipur is to uplift and encourage students to execute the specific ideas through which an innovation can come into existence and come up with fresh ideas in the field of electricity transmission and distribution. The innovation lab will illustrate cross functional proficiency and fabricate joint ventures to create services and products.
It is also a matter of pride for us that UEM Jaipur is the only University in North India to establish this lab at 11000 Volt, only for academic and training purposes. Department of Electrical Engineering, UEM Jaipur is also planning to charge this GSS with the renewable energy resources (i.e. Photovoltaic Systems) to demonstrate both Interconnected Power System and Isolated Power System Operations.
University of Engineering and Management, Jaipur Updates and Articles