Transportation Engineering
About Course
Transportation engineering deals with the application of technology and scientific principles to the setting up, functional design, operation and supervision of facilities for any mode of transportation. They also do so keeping in mind the safety, rapidity, and convenience of people and also transportation of goods from one place to another.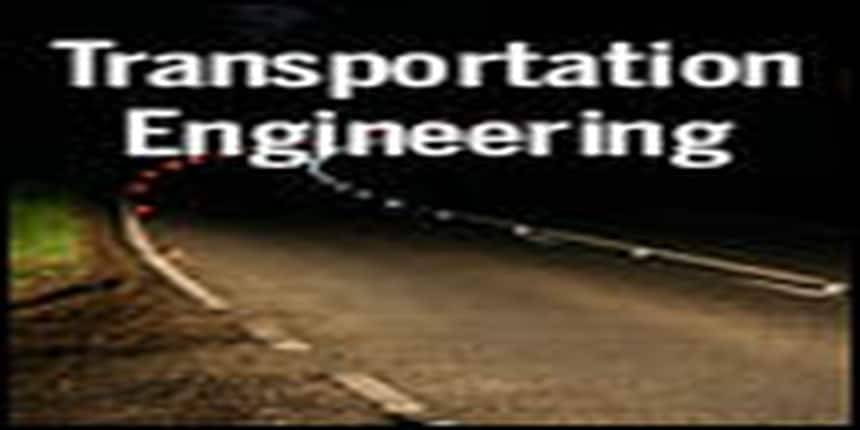 Transportation engineering as a diverse and multidisciplinary field deals with the planning, design, operation and maintenance of transportation systems. Transport engineers are the ones who come up with solutions and ideas to ensure safe, rapid, comfortable, convenient yet economically viable means of transport. Good planning and development of transportation facilities generally raises the standard of living in a community and enhances the value of the community too. In a way, transport engineers are responsible for the regional development as a whole.
Major disciplines of study include Transportation Planning, Geometric Design, Pavement Design and Traffic Engineering. Students also get to learn about Financial and economic analysis, Environmental impact assessment, Accident analysis and reduction.
Core Subjects
Engineering Mathematics

Engineering Physics

Engineering Chemistry

Basic Civil Engineering

Engineering Mechanics

Engineering Graphics

Basic Electrical and Electronics Engineering

Basic Mechanical Engineering

Basic Communication and Information

Engineering

Mechanics of Structures

Fluid Mechanics

Building Technology & Drawing

Engineering Geology

Humanities

Design of Reinforced Concrete Structures

Building Planning & Drawing

Geo-technical Engineering

Programming and Numerical Methods
 
Further Education
Those who have obtained a BE or BTech degree in transportation engineering they can also go for ME, MTech or Doctoral level programs.

Job Profiles
Following job profiles can be offered after the completion of the course:
Researcher

Chief Engineer

Division Head

Project Manager

Senior Engineer

Supervisory Engineer

Professor and Teachers

Independent Consultants

Director of Public Works
Top Recruiters
Engineers can find job opportunities in all private construction firms, railways projects, military, engineering services, state or central government and consultancy services. Some of the top names are:
IRCTC

Ashok Leyland

State roadways