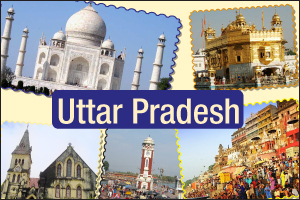 Top Engineering Colleges in Uttar Pradesh 2014 is based on rating done by Careers360 to help you with comprehensive listing of top Engineering colleges in this state.

Every state hopes to acquire at least one IIT, but Uttar Pradesh, has the distinction of housing two: IIT Kanpur and IIT-BHU Varanasi. There are two other institutes of national importance in engineering namely Motilal Nehru National Institute of Technology Allahabad (MNNIT) and Rajiv Gandhi Institute of Petroleum Technology Raebareili.


Read More

Click Here to Enroll for All India Engineering Target pack to get  Expert guidance for UG 2015 Engineering Entrance Exam Preparation, Counseling and College Selection.
 While IIT Kanpur is rated at AAAAA, IIT-BHU has got AAAA+. There are three AAAA rated institutes among the Top Engineering Colleges in Uttar Pradesh 2014, but all of them are government institutions just like the top two in the state. These are MNNIT, IIIT Allahabad and Harcourt Butler Technological Institute Kanpur. The latter offers unique programmes in leather as well as oil technology.


The most common branches comprise Mechanical, Computer Science and Civil. This is followed by Electronics & Communication, IT and Electrical and Electronics. UPSEE institutes also offers two of India's seven Plastic Technology programmes. Over 12 institutes in UP offer Food Technology and Automobile Engineering programmes.


The state's 280+ colleges have an uneven quality across institutions. Colleges near industrial and service hubs like Noida, Greater Noida, Lucknow and Allahabad fare much better vis-Ã -vis colleges in other parts of the state. After the State Private Universities Act, the state is also host to numerous private sector engineering universities. While the relatively new Shiv Nadar University at Dadri has lot of potential, others like Amity University Noida, Jaypee Institute of Information Technology Noida and Dayalbagh Educational Institute, Agra have consolidated their position. Students also look forward to good private universities such as Galgotias, Sharda, Integral Lucknow and SHIATS Allahabad.  



A total of 281 rated colleges are presented in the list of Top Engineering Colleges in Uttar Pradesh 2014 here.