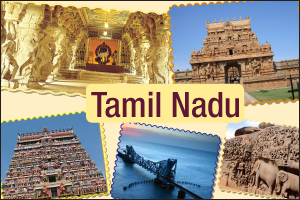 Did you know that Tamil Nadu, home to India's first engineering college at Guindy (established in 1857) currently has the second largest number of engineering institutes after Andhra Pradesh? Today, the most commonly offered branches in Top Engineering Colleges in Tamil Nadu are Electronics & Communication, Computer Science and Mechanical Engineering. However, it has the largest number of institutes offering Mechanical, Civil and IT programmes in the country.
Read More
Click Here to Enroll for Study Material, Expert guidance for UG 2015 Engineering Entrance Preparation, Counseling and college selection.
 While Alagappa College of Technology, Chennai (AAA+) offers one of India's only three leather technology programmes, Madras Institute of Technology, Chennai (AAAA) offers one of the very few programmes in rubber technology in the country. The other standalone programmes in the state are Geo Informatics and Robotics Automation. SRM University is perhaps the only one to offer a B.Tech in Genetic Engineering. This year, the state's top institute IIT Madras is rated AAAAA among the Top Engineering Colleges in Tamil Nadu 2014. NIT Tiruchirappalli and Anna University (CEG Campus) rated at AAAA+ share the same rating with five good private players namely Vellore Institute of Technology, PSG College of Technology Coimbatore, Thiagarajar College of Engineering Madurai, SASTRA Thanjavur and Amrita VishwaVidyapeetham University Coimbatore, though we found that the differential score was not uniform among the institutes. There are five institutes rated at an AAAA level among the Top Engineering Colleges in Tamil Nadu 2014. Interestingly, several institutes upgraded their score to AAA+ and AAA in 2014.
Several institutes offer programmes in lesser known disciplines such as Marine, Petrochemical, Aeronautical and Textile Engineering. A key feature of this  state is the phenomenal growth over the last five years in the number of private deemed universities that offer engineering degrees.  



As many as 527 rated colleges including Top Engineering Colleges in Tamil Nadu 2014 are presented here.