Tips to concentrate on studies during lockdown
Tips to concentrate on studies during lockdown- The entire world including India is facing the widespread outbreak of COVID-19. This has led to postponement of many major competitive exams which has created stress among the students preparing for these exams. When the entire country is under lockdown, students are finding it difficult to concentrate on their studies because of various questions in their minds such as when will these exams be conducted? When will the lockdown end? What if the exam gets cancelled?. These questions have distracted students from their exam preparations and they are not able to focus on their studies. But, this lockdown can be very beneficial for students preparing for competitive exams if utilised effectively. Due to lockdown, students have additional time to prepare for their exams; additional time to boost their preparations. So, instead of taking stress students should focus on their studies at this time. Here, we have provided some tips for the students to concentrate on their studies during lockdown. Read the full article to know about the tips.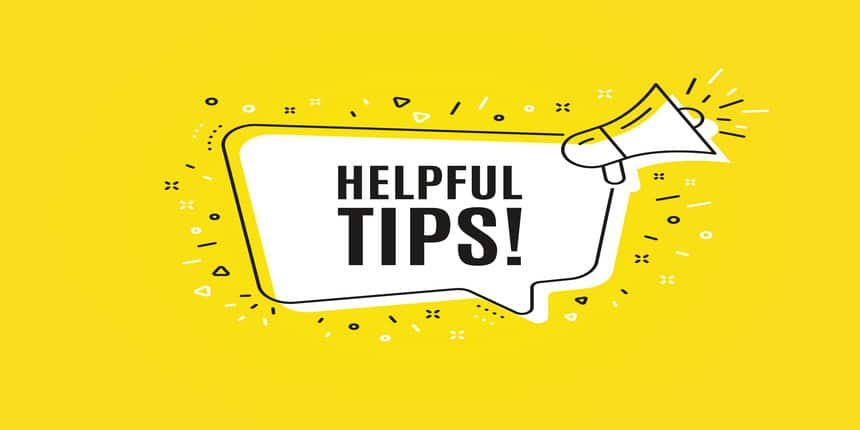 Some tips to concentrate on studies during lockdown
Here are some tips that students should follow to focus on their studies during the lockdown-
Be Self-disciplined- One of the most important things that students should do to focus on their studies is to be self-disciplined. It means as no one is there to monitor students whether they are studying properly or not, it's their responsibility that they make it a point to study regularly. Students should make up their mind that they have to study regularly in order to make their preparation stronger.
Follow a time-table- In order to be regular in studies during lockdown, students should make a time table and follow it religiously. Students should prepare a time table such that all the subjects of the exam get equal time. Students should take up the important chapters first, so they should make the time table accordingly.
Utilise Online Classes- As many coaching institutes are providing online classes during this lockdown, students should utilise these online classes to clear their doubts. This will provide them expert guidance. Along with this, students can also check various free lectures available on platforms like Youtube to clear their doubts.
Attempt Mock tests- In order to keep regularity in studies, students should try to attempt more and more mock tests. These mock tests are based on the actual pattern of the exam so they give a real feel of examination to the students. Along with this, students are also able to analyse their performance through these mock tests. Students can then work on their weaker areas.
Relax- It is important that this lockdown doesn't become all work and no play for students. It means along with studies, students should also give time to some activities like watching TV, listening to music, reading music, playing games or whatever they like in order to be relaxed and calm.
Do not waste time- Although students should give proper time to recreational activities during lockdown it is important that students understand when they need to stop. Students should not waste their time watching TV, playing video games. They should know how much time should be invested for such activities.