Success is like an iceberg. You can only see the tip, says Dr Vijay Kumar Saraswat, NITI Aayog Member
Careers360 interviews Dr. Vijay Kumar Saraswat, who is a member NITI Aayog and former Secretary Defence Research & Development. Dr Saraswat who knows the pulse of India's defence research shares the journey of his life in this interview. Read on to know, what he has to say about the status of India's missile technology.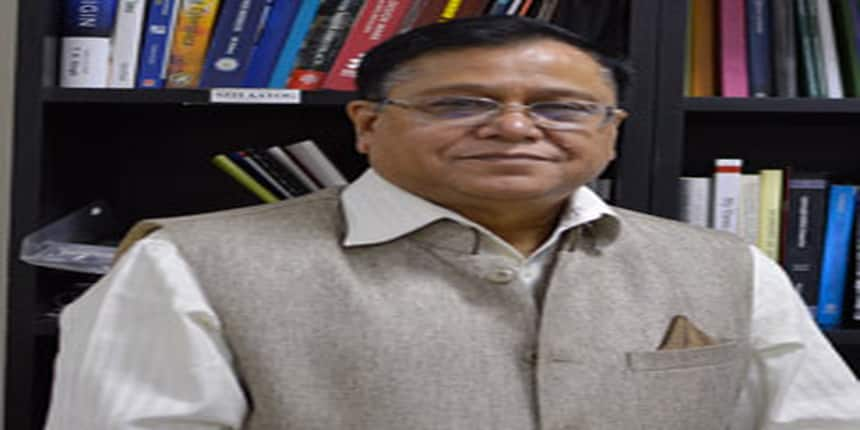 Interview-
Careers360: You have received Padmabhusan, Padmashri and so many national and international awards. Can you take us through your life's journey?
Dr. Saraswat: Right from Day-1, some of the buzz words indoctrinated to me by my father were that one has to excel in education, acquire good education and that too with an emphasis on ethics, honesty, integrity, and self-reliance. The decision to get into engineering was based on my desire as a child to do something after I knew about the first satellite being launched and Yuri Gagarin went to space. I was in sixth or seventh grade. I had to decide after my B.Tech whether I should join a conventional job or go for higher education. I was interested in doing things related to Aerospace. That's how I landed in Indian Institute of Science (IISc) Bangalore. After that I had to decide whether I should join industry or a research laboratory. When DRDO team came to campus I got excited because they were working on missiles. I took up DRDO's offer. I had decided that I will be a propulsion man and that's how I chose this field of liquid propulsion. 
Careers360: Under the guidance of Dr. APJ Abdul Kalam, you developed DEVIL, the first liquid propulsion engine and worked on several projects. How was your experience?
Dr. Saraswat: Dr. Kalam, a great mentor, transformed my personality. When I started to work with Dr. Kalam he gave us the mantra of what is called 'mission mode working'. This mantra of bringing team members together in a focused manner has helped to develop most complex systems like Prithvi. How to technically manage these institutions to deliver on time the desired results was something only Dr. Kalam could teach us. It was not part of DRDO's culture at that time. He brought this in. Some of it was completely intrinsic to him. Some of it were part of the aerospace culture which he imbibed from the Department of Space, having seen what the NASA or others were doing. So he made a potpourri of his own and then he converted all of us into that. Of course, he always believed that strength respects strength so if you don't have technology strength nobody is going to respect you and that helped us to work for technology and projects in a big way.
Careers360: Dr. Kalam used to address you and some others as 'funny guys'. What was the reason for that?
Dr. Saraswat: Dr. Kalam was a very sweet person. He never shouted at anybody. Whenever we used to hold discussions of Prithvi or Angi or any other, if he does not like an idea or some approach of ours then he would say, 'funny guys'. 'Funny guys' means what you talking is rubbish but the connotation of the word was not the same always. When he was happy also he said, 'Funny guys you have done it'. It has a message.  So when Prithvi I launch was successful, we gathered for a function and the guest house where we were staying we put a board 'Funny guys have done it'. Dr. Kalam was very happy on seeing that.
Careers360: What is the status of India's missile technology?
Dr. Saraswat: India has done exceedingly well as far as missile area is concerned. The team,  around 1962 (I was not there), took up a project of developing an anti-tank missile and conducted many launches. With practically no industrial or any kind of support from anywhere and with a primitive approach, the ingenuity of these scientists was such that they could fly a missile. Today, the country has made Prithvi I, II and, III. We have made Akash which is under production, we have made a full series of Agni. Indigenous content has increased so much today that our import dependence is less than 10 to 12 percent. All this has happened because of two things because the DRDO team followed the culture of development and secondly it has taken the mission mode approach for doing the complex, disciplinary projects. Third, it could make the three major pillars of development-- industry, academia and laboratories- in a network to deliver things. In addition, they have the foresight to test, establish all the basic infrastructure needed for missile. Today, the infrastructure in the country is almost 80-90 percent at par with the best in the world as far as missile development is concerned and hence, we are in a position to make missiles which are contemporary in technology, good and comparable in performance with the best in the world.
Careers360: Is India's space technology at par with global standards?
Dr. Saraswat: As far as space is concerned, I think we are not only at par with the world, we are ahead of the world today. We launched 104 satellites in a single mission. I don't think any nation has done this so far. We are Number One. Today NASA says that Americans and others should go and find out how India's Department of Space has been able to do such a complex technology development and realization of capabilities to launch this number of satellites in such a frugal manner. Our investment, both in the areas of missile and space has been very meagre compared to countries that have developed such systems. 
Careers360: Do we have an ecosystem where students develop interest in becoming defence scientists?
Dr. Saraswat: Research and Development, and being a scientist cannot be done by force. You should have the basic bent of mind, the flair and will to do. Compared to 1962-63, today India has an excellent ecosystem. Today we have so many programmes and I think the atmosphere is absolutely right for anybody if he wants to do science. One can choose Atomic Energy, Space, Agriculture, Medical and many more. You have got such great institutions like DRDO, ISRO etc. Okay, we might not have an institution which is among the first 100 in the world but that does not make any difference. Those who have gone out of these institutions are doing such great jobs. They are in NASA, in Boston, in Harvard, in Stanford, Intel. The same ecosystem has created them. I don't think there is anything missing. Yes, we can do better. We need to do better because technology is not static, science is not static. It is ever evolving. So the ecosystem has to transform many times. There is a requirement as we grow in technology, you need to keep upgrading.
Careers360: Are you satisfied with India's quality of research in Defence and Space?
Dr. Saraswat: R&D is the only thing missing in our scientific ecosystem. Research is not given the importance as should have in our industry. Industry is doing manufacturing, which is okay. But if you really want innovation and large-scale R&D to flourish in this country, I think besides government-sponsored R&D which is basic in India, the industry also has to take this up. They have to make investments in R&D. If they do investment in R&D this will facilitate indigenous products being created and also this syndrome of getting designs from outside for every new product which we want, it will vanish. We need to actually develop an ecosystem where industry gets into R&D more. Unfortunately, maybe we are a risk-averse nation. That is why education is also considered as a step to get employment. It is not considered you would like to learn things and use that knowledge; to not just get employment for yourself but create employment. Employment will come with R&D, incubation, innovation.
Careers360: Your message to aspirants willing to join this field?
Dr. Saraswat: My message for all those who want to join development of complex systems, whether it is space, atomic energy or any project is that success is like an iceberg. You can only see the tip but the huge mountain of ice that is buried under can't be seen. Those are the building blocks of the iceberg. So first of all students who would like to take up career in these areas got to equip themselves with right knowledge, apply design and innovation. If you want to be a scientist don't treat it like a 9 to 5 job. Research is conducted 24*7; it requires your full involvement, innovation capabilities and passion. It's a learning throughout life. It is a cycle of learn, unlearn and relearn. If you are prepared for that go ahead, enjoy!  
Stay tuned to www.engineering.careers360.com for more articles and interviews