Students Speak: JEE Main Preparation During COVID-19; Vaishnavi Vinod
Students Speak: JEE Main Preparation During COVID-19; Vaishnavi Vinod - In the present times when India is under lockdown and people are stuck at their homes because of a worldwide pandemic due to Coronavirus, various events have been surpassed off their schedule. One of such events is the April 2020 session of JEE Main exam that has affected thousands of engineering aspirants in India. Vaishnavi Vinod is one of the aspirants who feels the other way around that the postponement has brought in the opportunity for her to prepare in a better way as till now she had to keep up with the class 12 board exams. However the syllabus is not different for the two, the strategy to approach both the exams brings in the difference. In a conversation with Careers360, Vaishnavi shares how she is utilizing this bonus period and why she is not that stressed up with the situation.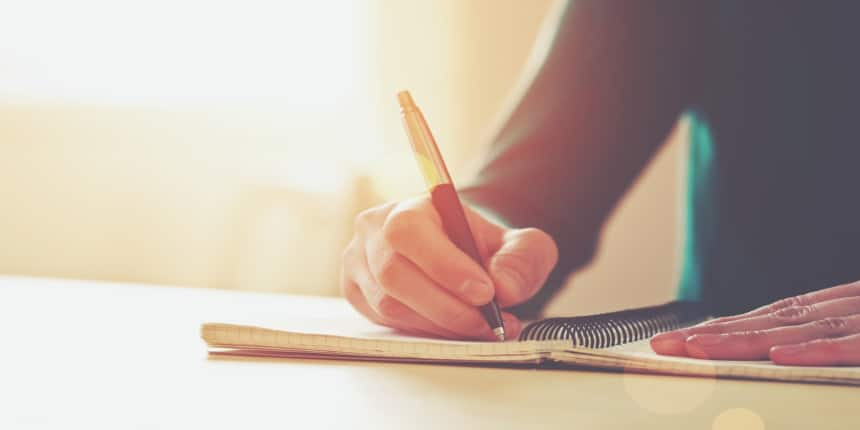 Careers360 - What are your thoughts on JEE Main 2020 being postponed?
Vaishnavi - Well I guess with the postponement of JEE Main April session, I got more time to prepare for the exam. I was not much prepared as I had my Board exams and I was studying in an entrance oriented school. So I believe I was a bit lagging behind when it came to board exams due to which I gave 2 whole months for those exams. I can say that I am a bit happy as I got additional time to prepare for JEE Main.
Careers360 - What is your preparation strategy during lockdown?
Vaishnavi - When it comes to strategy, I am not following any papers as such for now as I have forgotten many concepts covered in class 11. So I am focussing on those concepts through hearing classes as it helps more in understanding and memorizing concepts as compared to reading things.
Careers360 - How much time are you able to devote for studies these days?
Vaishnavi - There is no fixed number of hours as it depends upon the topics I take up for a day. However, it's around 5-6 hours approximately and I don't take up all the subjects in one go. I take up one subject at a time like for the last 4 days, I took up organic chemistry which I feel a bit lacking at.
Careers360- Do you practice JEE Main mock tests often?
Vaishnavi - I don't actually take up online mock tests as I prefer offline ones. I have a few books that I prefer for practising question papers.
Careers360 - Do you have any particular topics under focus in this period?
Vaishnavi - Yes there are many such pointed topics under hand like for Physics, class 11 topics of Fluid and Thermodynamics. For Chemistry the basic concepts, hydrocarbons, organic, etc. For mathematics, I am looking for integrals and limits.
Careers360 - How are you coping up with the exam stress?
Vaishnavi - As there is plenty of leisure, there is less stress as there is less study time. I am enjoying a lot of activities like yoga, cooking and there is much more.
Careers360 - What would you like to say to students like you in your current situation?
Vaishnavi - I think at this moment things should be taken in it's flow and thus, one should study for sure. But this is the time to indulge into activities that one might be missing to do as at this time, the boards just got over due to which, most of the students would have not enjoyed peace for a year or more due to studies. This is the right time to focus upon the mental and social health keeping apart the habit of reading and social media. Don't take it as a quarantine period and take it as a time to do something different.
Questions related to JEE Main
Showing 97786 out of 97787 Questions