Students Speak: JEE Main Preparation During COVID-19; Jumana Burhani shares her experience
Students Speak: JEE Main Preparation During COVID-19; Jumana Burhani - The Coronavirus pandemic across the world and the governmental measures of prolonged lockdown in India has resulted in many events being postponed across the country. One such event is the April 2020 session of JEE Main exam that has been postponed and is expected to be conducted in June, however, no exact dates have been released officially yet. Amid this confusion over lockdown period and dicey JEE Main dates, Careers360 enquired Jumana Burhani, an aspirant for April session about her preparation. Some of the aspirants are focusing upon getting the best out of this extra time that happened to be there due to postponement, while some others find it distracting for their studies when they don't even know the exact dates as to when the exam will be conducted. Check out below how the postponement impacted Jumana Burhani's JEE Main preparation strategy.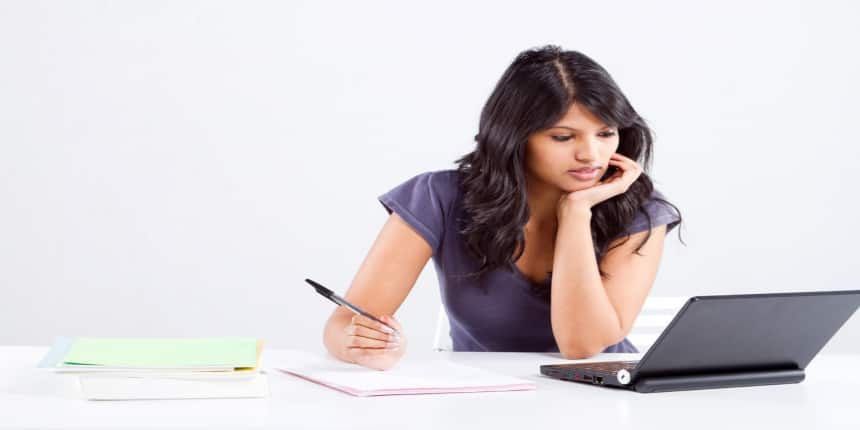 Careers360 - As the JEE Main April exam is already postponed, what if the exam is not conducted?
Jumana- However the exam is postponed, it will surely be conducted, be it in June or July as the buzz is these days. As everyone is almost done with their preparations, the authorities should conduct the exam.
Careers360 - How is your JEE Main preparation amid lockdown?
Jumana - As the lockdown is stretched, my preparation is going average. Postponement of the exam has surely given some extra time but the preparation has slowed down for now.
Careers360 - Has the stress enhanced or released due to postponement?
Jumana - The stress is relieved of course and the seriousness towards exam preparation is hampered. Things might get back on track as soon as the authorities release JEE Main exam dates.
Careers360 - What topics are you taking up to prepare in this bonus period?
Jumana - There are some topics in Organic Chemistry that I need to work upon as currently I am on Hydrocarbons. I am almost done with Mathematics by now. There are some topics in Physics that were left out in the JEE Main January session that I am focussing upon these days.
Careers360 - Do you follow a specific time table for preparation?
Jumana - Frankly speaking, I don't follow any time table as such because whenever I do, I become unable to keep up with it. I do study on a regular basis and also take frequent breaks.
Careers360 - How much time are you devoting towards studies during lockdown?
Jumana - These days the study time is on its low being 4-5 hours a day as I am unable to get back to that level of focus.
Careers360 - What is the importance of JEE Main mock tests in your preparation?
Jumana - I regularly go for mock tests provided by Careers360 that help me evaluate my level of preparation. There is another book I have which I practice with once I am done with the preparation notes. After that I note down my result and keep a record so that I refer to the loose points during revision. I seriously regard all such weaknesses and strength points that show up in the mock test results and then mould my preparation accordingly.
Questions related to JEE Main
Showing 97839 out of 97840 Questions