Student's Speak: How Suvansh Duggal from UPES cracked GATE in the first attempt
Suvansh Duggal, an alumni of UPES completed his B.Tech. in Mechanical Engineering in 2015. The student went on ahead to crack the Graduate Aptitude Test in Engineering (GATE), which is a highly coveted examination for any engineering student, in his very first attempt. Careers360 presents Suvansh Duggal's story in his own words, where he speaks about his journey which led him to qualify the national level postgraduate entrance examination and grab a recruitment offer.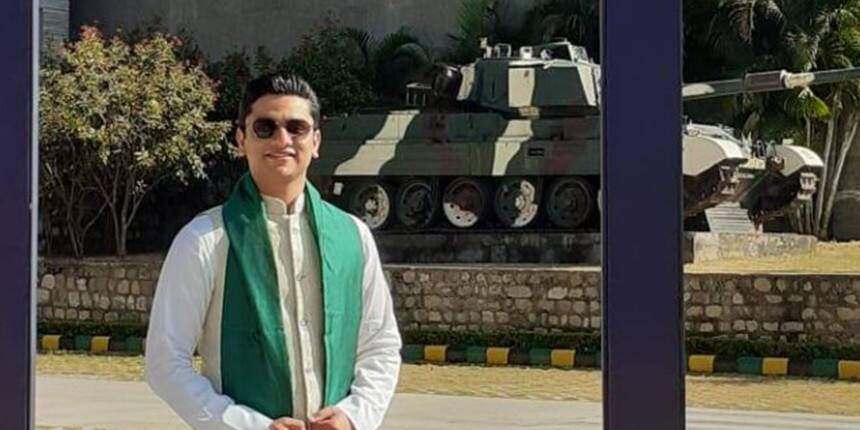 The following has been written by Suvansh Duggal, who is currently working as an Executive Officer at the Rashtriya Ispat Nigam Limited.
I joined UPES in August 2015. I observed that my batchmates were thorough with the concepts of 11th and 12th and maximum students of my class had cracked JEE Mains with a good score and that's exactly why they were there at UPES. I had come through the UPESEAT examination and had managed to get a seat through the domicile of Uttarakhand. When the first semester results were announced, I got a 6.96 SGPA, whereas the highest in my class was a 9 pointer. Almost everyone was ahead. It was then that I realised it was time to push myself.
The turning point in my life
I started studying for my college exams sincerely and managed to get an 8.39 SGPA in my second semester. This major leap in my grades motivated me. That is when the journey of GATE began. I started preparing for the GATE exam along with my college studies from my second year. I was lucky to have a supportive faculty at the Mechanical Engineering Department, who constantly helped me in my GATE preparation. They always encouraged me and gave me the motivation for working hard every day.
Slowly and steadily, my grasp at academics strengthened and my grades improved. From a 6.96 SGPA to getting a 9.69 SGPA, coupled with a scholarship from the college, was when my life changed.
I am also thankful to UPES for taking away the stress of placements. We write the GATE exam when we are in our final year and that is when companies also come for placements. I was the first one in my batch to be placed in a good company with a handsome package. Getting a placement early on helped me focus on my GATE exam more effectively. For cracking the interviews, UPES career guidance staff helped me in polishing my communication skills and helped me develop the right attitude.
In my very first attempt, I cracked GATE 2019 with an AIR 346 and 99.8 percentile. This score helped me get through the interview of a Navratna Public Sector Enterprise, Rashtriya Ispat Nigam Limited, where I am currently working as an Executive Officer. I wrote GATE again in 2020 because I knew that I could score a lot better. The hard work paid off and I got an AIR 30 in GATE 2020 and also cleared the ISRO written examination for the post of Scientist/Engineer (Mechanical).
UPES Dehradun Updates and Articles
Questions related to UPES Dehradun
Showing 111 out of 111 Questions