Stressed due to Lockdown- Check measures to boost your JEE Main exam preparation
Students are facing hard times these days due to the stress and anxiety borne out the Covid-19 lockdown. Preparation for entrance exams is at a stand-still as all coaching institutes are closed. Students who are preparing for the engineering competitive exams like JEE Main 2020 have nothing left but to study at home. Another drawback of exams getting postponed and classes suspended is that students are increasingly getting stressed and unmotivated. Mental health is as important as physical well being in order to achieve success in any part of life. In case of mental stress and anxiety, students often feel low and loss of self worth thus affecting the exam preparation.
In this time of lockdown, students can make use of this isolation to prepare better for JEE Main. As the exam has been postponed to May last week, students have this excellent opportunity to turn this period of lockdown and isolation into productive and profitable for securing good marks. Here is a list of things to do to remain calm during the quarantine and measures to boost your JEE Main exam preparation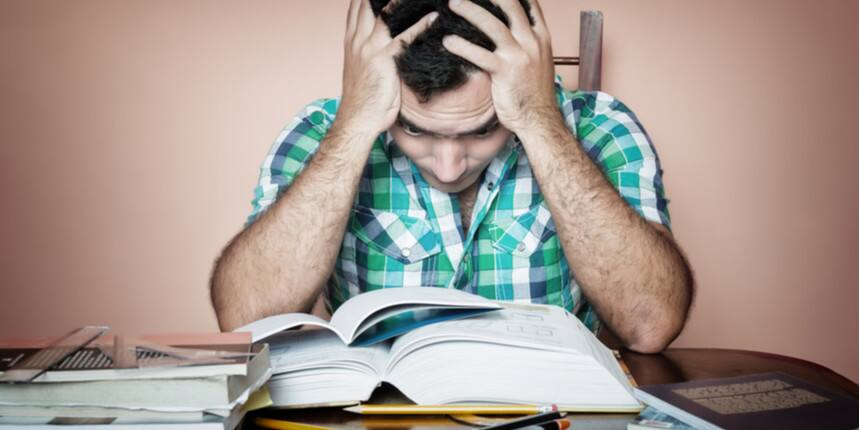 Family Gossips as Stress-Busters
At this period of lockdown, all the members of the family are at home, grand-parents, parents as well as siblings. It is important to bond with your family and share your thoughts, good or bad. It will help in releasing the mental stress. Sit with them, talk to them and get to know about their life. Spend time with your family, help your mother, have conversations with your father. Take it as a cognitive therapy and your stress will eventually subside with the help of this step and help in preparing for the exam.
Read, read and read!
If you have become bored of reading your textbooks for JEE Main preparation then you can shift your focus towards your favourite genre of novels. Even if you do not have one, you can always get them from the internet. Archive.org is one such great place where a lot of books are available for free, Reading enhances our senses and also brushes up our vocabulary.
E-Learning
Students can use e-learning platforms to study and prepare for the exams. Check out the education portals launched by centrals as well as state governments to stay up to date with your curriculum. NPTEL is one such helpful online learning portal for JEE Main preparation. Many state governments have also launched e-learning portals like Banglar Shiksha Portal in West Bengal, Swayam Sidham Himachal Pradesh.
Connect with your Friends
Connect with your friends over video calls or simply voice calls. You certainly cannot go and meet your friends or favorite aunt and uncle amid this COVID-19 outbreak but talking with your loved ones with the help of video conferencing through your phone is a good option. You can either make whatsapp calls, skype them or facetime them.
Stay in Nature's Lap
Spend some time with nature in the garden, if you have it in your home. Playing with pets can also help in relaxing . This is the best time for your pets because they are getting 24 hours of being with you everyday. So, make them feel more happy and play them with. Teach them skills, feed them good food and play. All this will help in getting relaxed and boost JEE Main preparation.
Play Games to Release Stress
Playing games can help getting relaxed and could also help in enhancement of positive thoughtfulness. Students are advised to play games which require analytical thinking to decide the next move. Chess is a good option to improve thinking and boost JEE Main preparation. There are games like Ludo, Snakes and Ladders and many more available on both android and iOS app store where you can create a room and start playing. Play and share your art games as this is really a fun game wherein you can share raw lines and ask your friends to create artwork out of it.
Questions related to JEE Main
Showing 97785 out of 97786 Questions