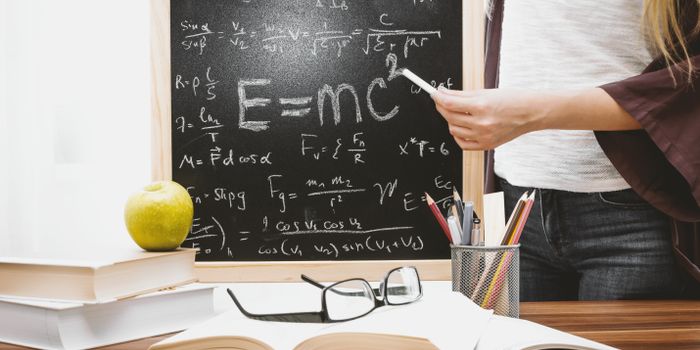 SRMJEEE Syllabus 2019 – SRM Institute of Science & Technology will release the SRMJEEE 2019 syllabus along with its notification and brochure. The syllabus of SRMJEEE 2019 will comprise of the subjects and the topics therein to be studied by aspirants wishing to crack the entrance exam. SRMJEEE 2019, conducted by SRM Institute of Science & Technology is an online based entrance exam which will be conducted from April 15-25. Candidates are advised to go through the syllabus of SRMJEEE 2019 rigorously before initiating the preparation for the exam. The SRMJEEE paper comprises of the questions from Maths, Chemistry, Physics for B.Tech paper. While candidates seeking to pursue Biomedical and Genetic Engineering have to study Biology instead of Maths. The article given below provides complete details of SRMJEEE syllabus 2019.
B.Tech Admissions Open 2019
SRM Institute of Science and Technology
Latest: To fill SRMJEEE 2019 application form - Click here Or Apply from below window
SRMJEEE Sample Paper
Download Free Sample Paper for SRMJEEE
Download Now
SRMJEEE 2019 Syllabus 
Given below is the list of topics covered in SRMJEEE syllabus 2019. Students are advised to go through the topics thoroughly and study in detail the subtopics covered under SRMJEEE 2019.
SRMJEEE 2019 Syllabus for Physics
Units And Measurements
Mechanics
Gravitation, Mechanics of Solids and Fluids.
Oscillations and Wave Motion
Heat and Thermodynamics
Ray and Wave Optics
Electricity and Magnetism
Atomic Physics and Relativity
Dual nature of Matter and Nuclear Physics
Electronics and Communication
Good books for Physics Preparation -
Concepts of Physics by H.C. Verma
Understanding Physics series by D.C. Pandey
NCERT Physics.
SRMJEEE Syllabus 2019 for Chemistry
Atomic Structure
States Of Matter
Chemical Families- Periodic Properties
Chemical Bonding, Molecular structure and s- and p- block elements.
Chemical Thermodynamics and Energetics
Solutions
Chemical Equilibrium
Electrochemistry
Surface Chemistry, Chemical Kinetics, Catalysis and Nuclear Chemistry
Purification and Characterisation of Organic Compounds
Some basic principles of Organic Chemistry
Hydrocarbons
Organic compounds containing Oxygen
Organic compounds containing Nitrogen
Polymers
Bio-Molecules
Good books for Chemistry Preparation- 
NCERT Chemistry
Physical Chemistry by O.P. Tandon
Organic Chemistry by O.P. Tandon
SRMJEEE 2019 Syllabus for Mathematics
Sets, Relations, and Functions
Complex numbers and Quadratic Equations
Matrices, Determinants and their  applications
Combinatorics
Algebra
Differential Calculus and its Applications
Integral Calculus and Differential equations of First Order
Analytical Geometry
Vector Algebra
Statistics and Probability

Good books for Mathematics Preparation-
NCERT Mathematics

Mathematics by R.S. Aggarwal

Objective Mathematics by R.D. Sharma
SRMJEEE 2019 syllabus for Biology
Taxonomy of Angiosperm
Plant Anatomy
Cell Biology and Genetics
Biotechnology
Plant Physiology
Biology in Human Welfare
Good books for Biology Preparation-
TRUEMAN's Elementary Biology for class 12

S Chand Biology for class 12

NCERT Biology
SRMJEEE 2019 Exam Pattern 
SRMJEEE is a 2 hour 30 minutes long Online examination which is held in English medium. SRMJEEE Exam Pattern is given for better understanding of the students about the types of questions asked, mode of examination, marking scheme, etc. Students are advised to go through the given exam pattern after briefing themselves with the SRMJEEE syllabus 2019
S.No

Particulars

Details

1

Mode of Examination

Online

2

Duration of Examination

2 hours 30 minutes

3

Language of Exam

English

4

Type of Questions

Objective (Multiple Choice Questions)

5

Sections

Physics – 35 Questions

Chemistry – 35 Questions

Mathematics/English – 35 Questions

6

Marking Scheme

3 marks will be awarded for each correct answer

7

Negative Marking

There will be no negative marking
SRMJEEE 2019 Question Papers 
SRMJEEE 2019 Question Papers are provided for the candidates to boost up their preparation. Students are advised to practice the previous year question papers to get an idea about the types of questions asked, their weightage and the repetition. It would help the students to improve their knowledge about the topics expected to be there in an examination.
Preparation Tips for SRMJEEE 2019
Read the syllabus thoroughly.

Start the preparation early.

Time Management is the key.

Cover every topic by heart.

Practice previous year question papers.

Keep yourself motivated.
Questions related to SRMJEEE
Related E-books and Sample Papers