SRMJEEE Exam Centres 2020
SRMJEEE Exam Centres 2020 - SRM Institute of Science and Technology has cancelled the SRMJEEE 2020 due to coronavirus pandemic. There will be no SRJEEE 2020 and admission will be on the basis of class 12 marks. Earlier, the institute released the list of exam centres for SRMJEEE 2020. In the previous year, SRMJEEE was conducted in 123 cities in India and Abroad. Now, the total number of exam cities are increased to 132 from which 127 Indian cities and 5 foreign cities. The names of the states and cities along with the centre code are made known through the exam centres of SRMJEEE 2020. While filling the online application form, the candidates will have to select their three preferred exam cities where SRMJEEE will be conducted. The candidates will be allotted their SRMJEEE exam centre 2020, on the basis of their preference and availability of centre. Details about the allotted exam centres of SRMJEEE 2020 will be available in the admit card. In case of a particular exam, the centre is cancelled due to fewer candidates, the second or third choice will be allotted to them. Read the full article to know more information about SRMJEEE Exam Centres 2020.
Latest: SRMJEEE 2020 has been cancelled. Admission to be done on the basis of +2 / Pre-University / Equivalent marks in Physics, Chemistry and Mathematics/Biology.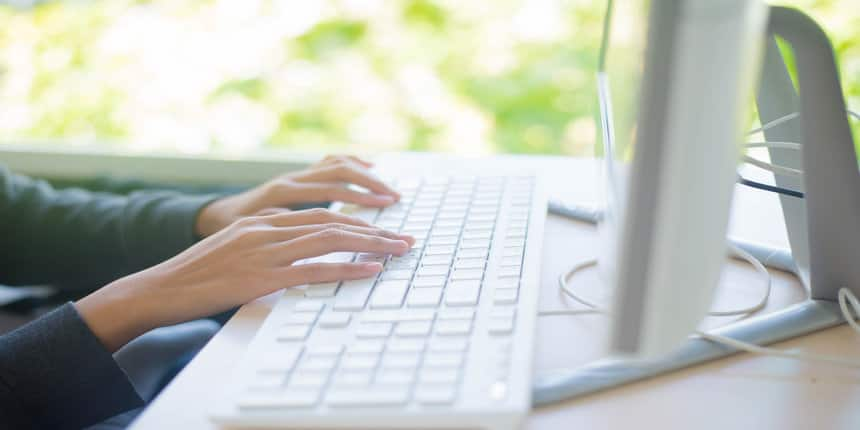 SRMJEEE 2020 Exam Centres
Candidates will have to select their preferred SRMJEEE 2020 exam centres while filling the online application form. The exam centres of SRMJEEE 2020 consist of the list of cities where the entrance examination will be conducted by the authorities. From the selected exam cities, the candidates will be allotted their exam centres.
List of SRMJEEE 2020 Exam Cities
State
Centre Name
Centre Code
State
Centre Name
Centre Code
Andaman & Nicobar
Port Blair
101
New Delhi
New Delhi
167
Andhra Pradesh
Amaravati
102
Odisha
Berhampur
168
Anantapur
103
Bhubaneswar
169
Eluru
104
Rourkela
170
Guntur
105
Sambalpur
171
Kadapa
106
Puducherry
Puducherry
172
Kakinada
107
Punjab
Amritsar
173
Kurnool
108
Bhatinda
174
Nellore
109
Jalandhar
175
Ongole
110
Ludhiana
176
Rajahmundry
111
Rajasthan
Ajmer
177
Tanuku
112
Alwar
178
Tirupati
113
Bikaner
179
Vijayawada
114
Jaipur
180
Visakhapatnam
115
Jodhpur
181
Assam
Dibrugarh
116
Kota
182
Guwahati
117
Udaipur
183
Silchar
118
Sikkim
Gangtok
184
Bihar
Bhagalpur
119
Tamil Nadu
Chennai - Kattankulathur
185
Gaya
120
Chennai - Ramapuram
186
Muzaffarpur
121
Chennai - Vadapalani
187
Patna
122
Chidambaram
188
Chandigarh
Chandigarh
123
Coimbatore
189
Chattisgarh
Bhilai
124
Erode
190


Bilaspur
125
Krishnagiri
191
Raipur
126
Madurai
192
Goa
Panaji
127
Nagercoil
193
Gujarat
Ahmedabad
128
Namakkal
194
Rajkot
129
Salem
195
Surat
130
Thanjavur
196
Vadodara
131
Tiruchirappalli
197
Haryana
Faridabad
132
Tirunelveli
198
Gurgaon
133
Tiruppur
199
Hisar
134
Vellore
200
Sonepat
135
Telangana
Hyderabad/ Secunderabad
201
Himachal Pradesh
Dharamsala
136
Karimnagar
202
Shimla
137
Khammam
203
Jammu & Kashmir
Jammu
138
Nizamabad
204
Srinagar
139
Warangal
205
Jharkhand
Bokaro Steel City
140
Tripura
Agartala
206
Dhanbad
141
Uttar Pradesh
Agra
207
Jamshedpur
142
Aligarh
208
Ranchi
143
Allahabad
209
Karnataka
Bengaluru
144
Bareilly
210
Mangaluru
145
Modi Nagar, Ghaziabad
211
Kerala
Ernakulam
146
Gorakhpur
212


Kannur
147
Jhansi
213
Kollam
148
Kanpur
214
Kottayam
149
Lucknow
215
Kozhikodu
150
Mathura
216
Thiruvananthapuram
151
Meerut
217
Thrissur
152
Noida
218
Madhya Pradesh
Bhopal
153
Rae Bareli
219
Gwalior
154
Varanasi
220
Indore
155
Uttaranchal
Dehradun
221
Jabalpur
156
Pantnagar
222
Ujjain
157
Roorkee
223
Maharashtra
Aurangabad
158
West Bengal
Asansol
224
Latur
159
Durgapur
225
Mumbai
160
Kolkata
226
Nagpur
161
Siliguri
227
Nasik
162
Overseas Centres
Dubai
228
Pune
163
Doha
229
Thane
164
Muscat
230
Manipur
Imphal
165
Bahrain
231
Meghalaya
Shillong
166
Kuwait
232
Important Points of SRMJEEE Exam Centres 2020
Selection of exam cities has to be done in the order of preference since the allotment will be accordingly.

Candidates should remember to choose exam cities which are closer to the area that they live in.

After downloading the admit card, the candidates are advised to go and check the centre one day prior to the examination date to be familiar with the route.

All of the exam day instructions and guidelines will be present in the admit card of SRMJEEE 2020.

Along with the admit card, the candidates will also have to produce a valid photo identity proof.
Frequently Asked Question (FAQs) - SRMJEEE Exam Centres 2020
Question: How many exam cities are there where the SRMJEEE is conducted?
Answer:
There are 132 cities across India where SRMJEEE exam centres are to be located.
Question: Will SRMJEEE 2020 be conducted?
Answer:
No, the authorities have announced for cancellation of SRMJEEE for this session due to the pandemic.
Question: Will the SRMJEEE be conducted the next year?
Answer:
Yes, SRMJEEE will be conducted the next year when everything gets back to normal and there is no risk to the lives of aspirants.
Question: How do I select the SRMJEEE exam centre?
Answer:
Candidates will have to select the cities of their preference while filling the online application form.
Questions related to SRMJEEE
Showing 2114 out of 2114 Questions