SRM Introduces B.Tech ECE with Specialisation in Data science
Data Science has fast emerged as the most preferred field of study in India as well as abroad. Graduates in data science are high in demand in various industries globally. Data scientists or data analysts analyse the data and process it in a structured formation for understanding of the actual phenomena behind any process. Data scientists use digital signal processing algorithms to collect and understand the structure in data, looking for compelling patterns, and finding useful information. There are not so many institutes in India which offer courses in data science and there is a continuous rise in demand for data scientists. And, to this new field of study, SRM Institute of Science and Technology, Chennai has introduced an unique program by combining engineering with data science. The program called B.Tech ECE with specialisation in Data Science has been introduced in the academic year 2020-21.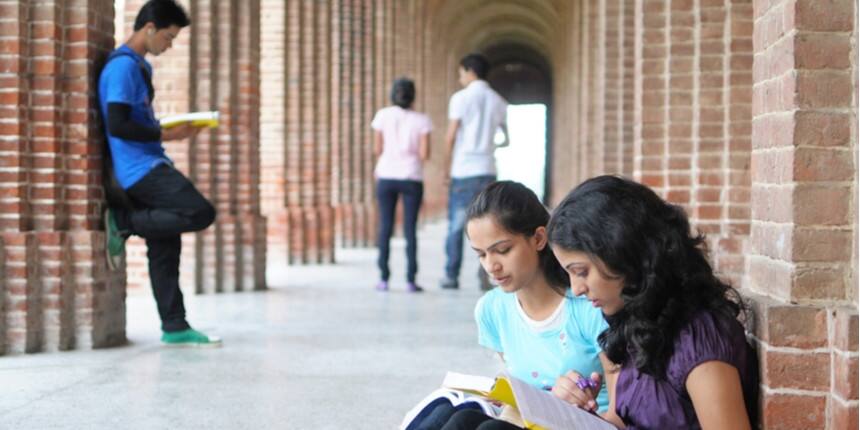 B.Tech ECE with Specialization in Data Science - Course Curriculum
The study of Electronics and Communication Engineering with Specialization in Data science has become essential to cater the growing need for professionals and researchers to deal with the future challenges. The curriculum of the B.Tech ECE with Specialization in Data Science program focuses on uncovering the students with the fundamentals of applied statistics, applied mathematics, essential electronics and programming required in the context of data science and its applications with strong weightage on having hands-on experience in solving real-world problems.
Data Science Job Opportunities
The various job opportunities in Data Science are Data Scientist, Data Engineer, Data Analyst, Data Architect, IoT Architect, Data Warehouse architect, Business Intelligence Analyst. Core companies expected to recruit ECE students specialized in data science will be Amazon, Flipkart, KPIT, Robert Bosch, Mu Sigma, ABB, Philips Healthcare, Renault Nissan etc.
What Does ECE Department at SRM IST Offers
Electronics and Communication Engineering (ECE) is a swiftly advancing field, with new ideas emerging every other second. From radio frequency, mobile phones to fiber optics and remote sensing, there are exciting avenues to explore and create. The ECE department at SRM Institute of Science and Technology (SRMIST) prepares students for careers in this constantly evolving discipline and makes them ready to face the challenges in future technologies.
The Department of Electronics and Communication Engineering (ECE) was established in 1991 and offers UG, PG and Doctoral Programs. The B.Tech ECE program of Kattankulathur campus of SRM Institute of Science and Technology is accredited by ABET, USA.
Academic Programs at SRM IST Department of ECE
The ECE department at SRM IST offer various UG, PG and doctoral programs programs which are listed here
Undergraduate Programs
Students pursuing B.Tech in ECE have a full and flexible undergraduate curriculum. Numerous streams can be tailored to fit every individual's interests, skills and career goals. Students can prepare for technological careers in industry, academia or management. The B.Tech programs offered are,
Electronics and Communication Engineering (ECE)

Electronics and Computer Engineering

B.Tech ECE with Specialization in Data Science (new addition)

B.Tech ECE with Specialization in Cyber Physical System
Postgraduate Programs
Postgraduate study in ECE prepares students for leadership roles in research, development and design positions that require skillful and imaginative engineering solutions. The department offers several postgraduate degrees in the latest advanced technology. The programs offered are M.Tech in:
M.Tech in Embedded Systems Technology

M.Tech in VLSI Design

Wireless and Mobile Communication System

M.Tech in Telecommunication Networks
Doctoral (Ph.D) Programs
Encompassing broad areas of RF, Wireless Communication., Signal/Image Processing, Nano-Electronics, VLSI & Embedded Systems, MEMS & Wireless Sensor Networks, Optics and Photonics Communications.
Research Focus and Project Grants in Doctoral Studies
The department of ECE has well equipped labs and has ample resources in computing equipment, including personal computers running the full suite of Ansys HFSS, Keysight ADS, CADENCE, OrCAD, MATLAB and Network Simulation Softwares. It has RF Vector Signal Generator & Analyzer, Network Analyzer and USRP-RIO SDR hardware. It received significant research grants from the Department of Science and Technology (DST) under Funds for Improvement of Science and Technology (FIST). Received funded research grants from Defence Research and Development Organization (DRDO), Board of Research in Nuclear Science (BRNS) and Indian Space Research Organization (ISRO). Also received, Full-Time & Part-Time Fellowships under Visvesvaraya PhD Scheme for Electronics & IT from Meity, GoI. The department has strong collaboration with industries and reputed institutes.
Career Prospects for ECE Graduates
In today's time, technology is growing at a rapid pace. In the coming future there is bound to be huge demand for competent engineers in the electronic industry. These engineers would be involved in creating and sustaining cutting edge technology to stay ahead in competition. Graduates in Electronics Engineering have opportunities various sectors like
Government and private companies for installation, operation and maintenance of electronics equipment and systems.

Defense, space and other large research organizations employ electronics engineers in design and development of complex devices and systems for signal processing and telecommunication.

Industries involved in design and fabrication of devices, integrated circuits, embedded systems, electronic equipment, etc., have also provide large scale placements for engineers with this specialization.

They may also work with computers and electronic equipment in the medical, manufacturing, industrial control, telecommunications, aeronautical and military fields.

Knowledge of computer hardware, networking equipment and communication systems enables electronics engineering graduates to help them to annex an edge in the IT job market. The skills and understanding developed in the course enable them to be preferred, as software professionals by IT companies.
Career Outlook
ECE Engineers get job in central government, state governments and their sponsored corporations in public sector and in all wings of armed forces and also the private organizations, like,
Indian Engineering Service (IES),
Indian Telephone Industries, BSNL/ MTNL, Reliance
Consumer Electronic Manufacturing MNCs (Sony, Samsung, LG)
Semiconductor, Chip Design-Industries (Lucent technologies, AT&T, Bell Lab, Motorola, IBM)
Indian Oil Corporation Ltd. (HPCL / BPCL / IPCL), Oil and Natural Gas Corporation Limited
Civil Aviation – Airport Authority of India; Indian Railways
Steel Authority of Indian Limited (SAIL),
Power Sector (NTPC / NHPC Ltd.), CSIR Laboratories; All India Radio (A-I-R)
Bharat Electronics Limited (BEL), Bharat Heavy Electricals Limited (BHEL)
Space Organizations (NASA, ISRO); I-T and I-T-E-S Industries
Typical Career Path Scenarios for ECE Graduates
An Electronic Engineer can start their career in Government departments by entry from Asst. Engineer posts by direct central recruitment through advertisements in newspapers.
They can also be Selection to Gazette posts through the competitive examinations conducted by Union and State Public Service Commission.
In the Defense Services, young engineers start as Second Lieutenants or equivalent cadres after getting selected through Indian Army, Indian Air Force, and Indian Navy.
Similarly there are vacancies in the private and public sector like ECIL, BEL, Central Electronics Ltd., Indian Railways, Atomic Energy Commission, Hindustan Aeronautics Limited, Ministry of Civil Aviation, and other electronics Companies.
They can even start their own small businesses by manufacturing Electronic circuits and devices like audio systems, Measuring instruments and medical equipment etc.
Course Content
B.Tech in Electronics and Communication Engineering
The basic principles and performance of electronic devices and circuits are introduced in the course.
Design and analysis of different analog and digital circuits are considered in detail.
Different analog and digital modulation techniques used for communication, equipments and systems involved in wireless communications, satellite and optical communication technologies, computer communication and networking, design and development of microelectronic circuits for computation and processing, components and systems for electronic instrumentation and control etc,. form major content of the course.
The course also covers the study of hardware and interfacing of computer systems, programming skills and application of computers in signal processing and communication.

Core Courses
Electronic Devices
Digital Electronic Principles
Signals and Systems
Electromagnetic & Transmission Lines
Analog Electronic Circuits
Linear Integrated Circuits
Microprocessor & Microcontroller
Digital Signal Processing
Analog & Digital Communication
VLSI Design
Wireless Communications
Microwave & Optical Communications
Computer Communication Networks

Elective Courses
Sub-Stream: Electronic System Engineering
Python and Scientific Python
Micro- & Nano-Fabrication Tech.
Semiconductor Device Modeling
ARM based Embedded System Design
FPGA based Embedded System Design
Advanced Digital System Design
Real Time Operating Systems
CMOS Analog IC Design
MEMS Technologies
Nanoelectronic Devices and Circuits
Microwave Integrated Circuits
ARM-SoC
ARM based Digital Signal Processing
Applied Machine Learning

Sub-Stream: Communication System Engineering
Advanced Mobile Communication Systems
Radar And Navigational Aids
Ad Hoc and Sensor Networks
Satellite Communication and Broadcasting
Cryptography and Network Security
Information Theory and Coding
Optical Components, Systems and Networks
Software Defined Networks
RF and Microwave Semiconductor Devices
Opto Electronics
Advanced Optical Communication

Sub-Stream: Signal Processing
Wavelets and Signal Processing
Signal Processing for Auditory System
Pattern Recognition and Neural Networks
Digital Image and Video Processing
DSP System Design
Adaptive Signal Processing
Machine Perception with Cognition
Multimedia Compression Techniques
Acoustical Signal Processing
Automatic Speech Recognition
B.Tech Electronics and Computer Engineering
Electronics and Computer Engineering is at the heart of most current technological breakthroughs. Any device with an energy or IT component is derived from Electronics and Computer Engineering knowledge. From embedded systems used in smart automobiles to using Computer based systems with Artificial Intelligence for exploring distant planets, Electronics and Computer Engineering plays a crucial role.
The two major disciplines of Electronics and Computer are interwoven to enhance our understanding of the important concepts in both the fields. This cross-discipline study gives students the advantage of becoming a multi-skilled professional Engineer.
Program Highlights
Digital hardware surrounds us all - cell phone, tablet, iPod, Auto Controller -and affords us many emerging opportunities. In the computer hardware area, students will learn the basics of digital design at the gate and system/architectural level. Students will study computer hardware, computer architecture and digital systems design.
Almost all computing systems today make use of an operating system—this includes laptops, cell phones and PDAs. Students will focus on computer software and learn the basics of operating system structures, memory management, compilers and middleware. Students will also examine the basics of data structures, programming languages, databases, security, Artificial Intelligence and software engineering.
Interdisciplinary Elective courses give access to cross-discipline modules taught by subject specialists.

Industry-related research in embedded technology, Machine Learning, Electronic System Design enables students to keep up with the latest advances throughout their Degree.

Hands-on practical experience of designing and constructing electronic systems using computer simulation and practical laboratory work
This B.Tech program offers students the opportunity to work in many fields. Elec &Comp Engg offers depth in a wide range of courses that will open doors to many careers which include Embedded Systems, Information Technology, Artificial Intelligence, Machine Learning, Digital and Analog Electronics, Software and Hardware Engineering. Potential employers include Intel, L&T, ARM, Microsoft, IBM, Cisco, Oracle, Orange, Sun, Altera, Xilinx and many start-up companies.
Core Courses:
Signals and Systems

Solid State Semiconductor Devices

Fundamentals of Computer System Design

Analog Electronic Circuits

Data Structures and Algorithms

Linear Integrated Circuits

Object Oriented Design and Programming

Computer Organization & Architectures

Microcontrollers and Interfacing

Database Management Systems

Hardware Interfacing and Networking

Embedded Hardware & Oper. Systems

FPGA based Embedded Systems
Professional Elective Courses:
Sub-Stream: Electronics Engineering
Electromagnetics and Antenna Theory

Control Systems: Theory and Applications

Applied Digital Signal Processing

Wireless and Optical Sensors

Digital Communication Systems

Wireless Communication Networks

ASIC Design

Embedded Linux

Advanced Digital System Design

Cryptography and Network Security

Digital Image and Video Processing

Opto Electronics
Sub-Stream: Computer Engineering
Machine Learning – I

Data Analysis and Visualization

Principles of Cloud Computing

Computer Vision

Data Mining and Analytics

D

eep Learning

IoT System Design

Multi-Core Architecture & Programming

Principles of Artificial Intelligence

Principles of Cyber-Physical Systems

Hardware/Software Co-Design

Introduction to Virtual Computing

Mobile Computing

Web of Things

Quantum Computing
B.Tech ECE with specialization in Data Sciences
Human activity at work or leisure, transactional or recreational is mediated by digital data. Aristotle posited the Luminiferous Ether, a hypothetical substance, spread throughout the universe through which electromagnetic radiation was supposed to propagate. A similar data ether now exists within which most activity happens. The Luminiferous Ether was shown not to exist but the data ether not only exists but its density in bits/person is increasing exponentially.
There is a big demand for analytics, data mining and data science professionals in near future. This course will enable the students to develop their skill sets and competencies of data scientists as they play main role in competitive intelligence which is a newly emerging field that encompasses data mining and analysis. This programme offers students an in-depth education experience to focus on data science as it pertains to their unique interests. As part of this course the students can do industry interaction and take up research activities in the data science field.
Further, other disciplines that intensively use data science are the physical sciences (physics, astronomy, biology, and chemistry), management, economics and finance, and medicine. There is a growing realization that in the data lies most of the knowledge. Consequently, there is a large amount of ongoing work in data science which is spread across disciplines. Given its importance it makes eminent sense to bring the different disciplinary participants together on a common academic platform.
Core Courses
Electronic Devices

Digital Electronic Principles

Signals and Systems

Electromagnetics & Transmission Lines

Analog Electronic Circuits

Linear Integrated Circuits

Microprocessor & Microcontroller

Digital Signal Processing

Analog & Digital Communication

VLSI Design

Wireless Communications

Microwave & Optical Communications

Computer Communication Networks
Professional Elective Courses
Introduction to Data Sciences

Statistical Inference Techniques

Regression and Multivariate Data Analysis

Python for Data Sciences

Cloud and Distributed Computing

Data Simulation through R

Data Science for Communication Networks

Data Base Management Systems

Data Security

Machine Learning - 1

Big Data tools and Techniques

Data Analysis and Visualization

Deep Learning

Data Mining and Analytics

Principles of Artificial Intelligence
B.Tech ECE with specialization in Cyber Physical System
Cyber Physical Systems (CPS) is another upcoming area with integrations of computation, networking, and physical processes with a strong foundation in mathematical abstractions. CPS involves transdisciplinary approaches of design and process science. CPS integrates the dynamics of the physical processes with those of the software and networking, providing abstractions and modeling, design, and analysis techniques.
The economic and societal potential of CPS is vastly greater than what has been realized, and major investments are being made worldwide to develop this fabulous futuristic technology, builds on the embedded systems, computers and software embedded in devices. CPS spans in areas as diverse as aerospace, automotive, chemical processes, civil infrastructure, energy, healthcare, manufacturing, transportation, entertainment, and consumer appliances.
Core Courses
Electronic Devices

Digital Electronic Principles

Signals and Systems

Electromagnetics & Transmission Lines

Analog Electronic Circuits

Linear Integrated Circuits

Microprocessor & Microcontroller

Digital Signal Processing

Analog & Digital Communication

VLSI Design

Wireless Communications

Microwave & Optical Communications

Computer Communication Networks
Professional Elective Courses
Cyber Physical Systems (CPS) – Foundation

CPS Enabled Sensors & Actuators

Embedded and Implanted Systems for CPS

Real Time Cyber Physical Systems

Unsupervised Intelligence in CPS

CPS Interface and Automation

High Performance CPS Computing

Cyber Physical Control Systems

Cyber Security

Cloud & Distributed Systems for CPS

Design of CPS – Hands On Experience

Mobile Cyber Physical Systems

M.Tech in Embedded Systems Technology
Core courses
• Digital System Design and Testing
• Microprocessors & Microcontrollers
• Embedded Systems Software
• Signal Processing for Embedded Systems
• Real Time Operating Systems
• Embedded System Architecture
• Microprocessor Architecture
• VLSI Design Methodologies and Programming in HDL
• FPGA Design

Elective Courses
• Computer architecture
• Embedded Linux
• Principles of Distributed Embedded Systems
• Communication Network Processors
• Embedded Wireless Sensor Networks
• Wireless & Mobile Communication
• Embedded Control Systems
• Intelligent Systems
• Digital Image Processing
• Multimedia systems
• DSP Integrated Circuits
• Real Time Systems
• Electronic Product design and reliablity engineering
• Advanced Digital Image Processing
• Thermal Image Processing
• Reconfigurable Architecture for Heterogeneous Systems
• Oceanographic Sensor Systems
• Advanced Optical Instrumentation and Data Acquisition
• Advanced Thermoelectric
• Physiochemical of Thermoelectric Energy
• Retinal Image Analysis
• IoT Technologies and Applications
• Quantum Information and Computing
• Fundamentals of Quantum Computing
• Reversible Logic Optimization and Testing
• Fetal Electrocardiography

M.Tech in VLSI Design
Core courses
• Digital Systems Design using Verilog
• MOS Device Modeling
• DSP structures for VLSI
• CMOS Analog VLSI
• VLSI Design Automation
• VLSI Technology
• Testing of VLSI Circuits
• Reconfigurable Architectures for VLSI

Elective Courses
• Digital System Synthesis & Verification
• Nano Electronics
• Low Power VLSI Design
• Neural Networks for VLSI
• VLSI Digital Signal Processing systems
• ASIC Design
• CMOS Mixed signal Circuit Design
• DSP Architectures and Applications
• Design of Semiconductor Memories
• System-on-Chip design
• Genetic Algorithms and their Applications in VLSI
• Reliability Engineering
• Fundamentals & Application of MEMS
• RF VLSI Design
• High Speed VLSI
• Magneto-electronics
• VLSI interconnects and its design techniques
• Digital HDL Design and Verification
• Computational Aspects of VLSI
• Computational Intelligence
• Chromatic Graph Theory
• Solar Cells and Thin Film Technologies
• Next Generation Photovoltaics
• Quantum Computation and Information
• Superconductivity: Theory and its Effects
• Multicore Processors and Scheduling Algorithms
• Advanced Semiconductor Physics
• Stochastic Computing and Process
M.Tech in Wireless and Mobile Communication Systems
Core courses
Coding Theory

Digital Communication Techniques

Optical Fiber Communication

Antenna Theory and Design

Mobile Communication Systems

High Speed Communication Networks

Wireless MIMO Communications

Global Positioning Systems

Mobile Adhoc Networks

Adaptive Signal Processing

Microwave Communication
Coding Techniques for Spread Spectrum Communication

Cognitive Radio Technology

Communication Network Security

Digital Communication Receive

Electromagnetic Interference & Compatibility in System Design

High Speed Switching Architecture

Microwave Integrated Circuits

Multi User Detection

Non Linear Fiber Optics

OFDM / OFDMA Communications

Optical Network & Photonic Switching

RF MEMS for wireless Communication

Satellite Communication

Statistical Signal Processing

Statistical Theory of Communication

UWB Communication Systems

WCDMA for UMTS

Wireless Sensor Networks

Stochastic Processes & Queuing theory

Multicasting Techniques in MANETs

Wavelet Transforms and Applications

Reconfigurable Antennas

Fiber Wireless Access Networks

Semiconductor Optical Amplifier based all Optical Circuits and Devices

Semiconductor Optoelectronic Devices

Wireless Optical Communication

Compressive Sensing

Photonic Integrated Circuits

Integrated Photonic Micro Ring Resonators

Near Field Optics and Plasmonics

Signal Processing Techniques for Speech Recognition

M.Tech in Telecommunication Networks
Core courses
Digital Communication Systems

High Performance Data Networks

Cryptography and Wireless Network Security

RF System Engineering

Network Routing Algorithms

Wireless IP Communication Networks

Wireless and Mobile Network Architectures

AdHoc Wireless Networks

Elective Courses
Multicarrier and Spread Spectrum Systems

Wireless Body Area Networks

Wireless Broadband Networks

Cooperative Communications

Wireless Local And Personal Area Networks

Cognitive Wireless Networks

Architectures and Protocols for Wireless Sensor

Antenna Array Engineering

Networks

Millimeter Wave Communication

Radio Network Planning and Optimization

Telecom Billing and Revenue

MIMO- OFDM Communication Networks

Microwave Photonics

TCP/IP Principles, Protocols and Architecture

Optical Networking Technology

Random Process and Statistical Methods

Graph Theory and Optimization

Telecom Network Management
SRM Institute of Science and Technology, Chennai Updates and Articles
Questions related to SRM Institute of Science and Technology, Chennai
Showing 2687 out of 2687 Questions