Should JEE Main 2021 syllabus be reduced?
Undoubtedly, COVID-19 has affected the education sector significantly. April was supposed to be one of the most important months for students, especially engineering students. It is a month in which most of the engineering entrance exams are conducted. But, due to the outbreak of coronavirus, every event has been postponed, including JEE Main 2020 April session exam. The postponement of the exam has allowed students to get more time to prepare for the entrance exam. But, what about those students who are planning to appear for JEE Main 2021?
Latest: JEE Main 2020 exam dates announced; to be held on July 18, 20, 21, 22 and 23. Also, JEE Main 2020 image correction facility is now available.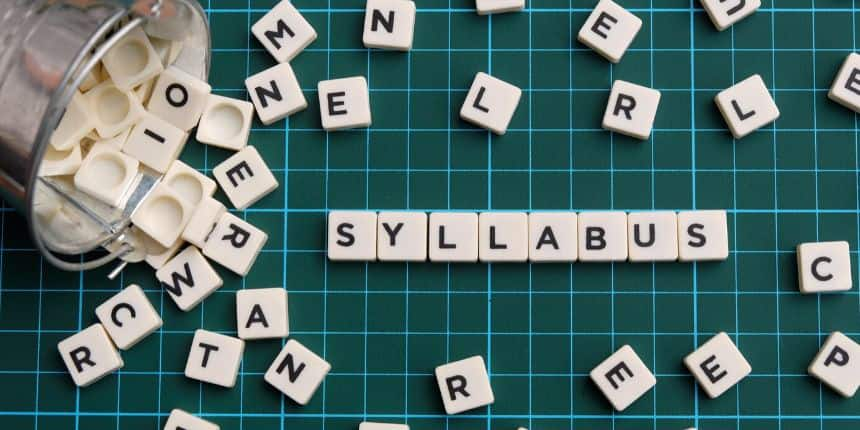 Along with the entrance examinations, April is also a month in which a lot of students who aspire to become an engineer start preparing for JEE Main entrance exam. As JEE Main is becoming more and more competitive, it is important for candidates to build a strong base from the beginning. All concepts should be cleared. This year, due to an imposed lockdown, students are unable to get guidance in a best possible way. JEE Main 2021 aspirants are required to do self study or take help of online classes.
So, should JEE Main 2021 syllabus be reduced?
Looking at the ongoing situation, the problems due to coronavirus will not end soon. JEE Main 2021 aspirants are required to work on your thought process and should start preparing for the exam online. Students should understand that anyone can only guide them, the main work has to be done by them only. Since CBSE has initiated a process to reduce a syllabus, there are high chances of JEE Main syllabus to be reduced for the year 2021. This will lessen the burden of the students and will help them to have less topics to work upon independently.
All JEE Main 2021 aspirants are advised to start self study, starting from books and E-books. They can also consider watching online lectures to have a clear understanding of each subject. Solve as many mock tests as you can.
JEE Main 2020 Syllabus
Candidates can find the subject wise JEE Main 2020 syllabus for the reference purpose in the tables given below.
Syllabus for JEE Main 2020 Paper 1
Syllabus for JEE Main 2020 Paper 2
Part I

Awareness of persons, places, Buildings, Materials. Objects, Texture related to Architecture and build—environment. Visualising three-dimensional objects from two-dimensional drawings. Visualising. different sides of three-dimensional objects. Analytical Reasoning Mental Ability (Visual, Numerical and Verbal).

Part II

Three dimensional - perception: Understanding and appreciation of scale and proportion of objects, building forms and elements, colour texture, harmony and contrast. Design and drawing of geometrical or abstract shapes and patterns in pencil. Transformation of forms both 2 D and 3 D union, subtraction, rotation, development of surfaces and volumes, Generation of Plan, elevations and 3 D views of objects. Creating two dimensional and three dimensional compositions using given shapes and forms.

Sketching of scenes and activities from memory of urbanscape (public space, market, festivals, street scenes, monuments, recreational spaces, ect.), landscape (river fronts, jungles, trees, plants, etc.) and rural life.

Part III (Planning)

General Awareness regarding development issues, government programs/schemes etc., Comprehension, critical thinking and analytical skills, graphs, charts and map reading skills, simple statistics, CBSE class X Social Sciences topics.
Questions related to JEE Main
Showing 97782 out of 97783 Questions