SASTRA announces "SASTRA-CNR Rao Labs" for STEM in schools of Tamil Nadu
SASTRA University has announced the creation of SASTRA-CNR Rao Labs in honour of the visit of Bharat's Ratna.CNR Rao to the university campus and celebration of his 80th birthday. The University which was committed to establish the STEM lab facility in around 10 schools of the state has now announced the list of selected 10 schools who will benefit from this facility.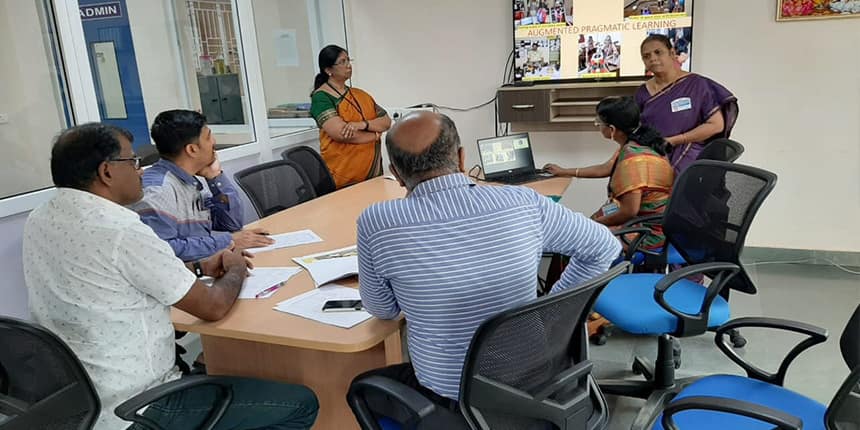 SASTRA has been committed to establish this lab facility in 10 schools at a cost of Rs.5 lac each. It has launched the SASTRA-CNR Rao Lab. initiative to setup the laboratory facility with DIY kits on Robotics, IoT, 3D Printing, AI and Drones. This is to strengthen the science and technology-based learning at the school level. As part of this initiative, SASTRA had announced a competitive proposal submission from all schools all over Tamilnadu. This proposal asked for a detailed presentation on the lab's objective, outcome and need for STEM.
More than a hundred schools had submitted their proposals and 25 schools were shortlisted to interact and present using the DIY Kits and their school's vision on STEM. On the basis of the presentation and project proposals by the shortlisted schools at SASTRA Thanjavur Campus on February 28 and March 8, 2020, ten schools were selected. The selection took into consideration the objectives & outcome of this laboratory set up in their respective schools.
Selected schools are
1. Adhyapana School, Madurai
2. Swami Dayananda School, Manjakudi
3. Chinmaya Vidyalaya Matric, Trichy
4. Govt Model Girls Hr.Sec .School, Manachanallur, Trichy
5. Sri Matha, Matric Hr. Sec. School, Kumbakonam
6. PSBB KKN, Chennai,
7. Akshaya Academy, Coimbatore
8. PS Senior Sec. School, Chennai
9. Gurukulam Matric, Chengalpet
10. Sitadevi Garodia Hindu Vidyalaya, Chengalpet
These selected schools are from both rural and urban areas. The proposals sent by these schools were evaluated on the requirement and interest level of the teachers and management to utilize this new lab facility by students of class 6 to 12. Few schools have opted to use this lab up to class 9 during the working hours while others have opted to use it as a special but compulsory course for learning and experiencing. Most of the schools were of the consensus that this lab will kindle new ideas and facilitate the students to choose their career fields after class 12.
Shanmugha Arts Science Technology Research and Academy, Thanjavur Updates and Articles
Questions related to Shanmugha Arts Science Technology Research and Academy, Thanjavur
Showing 1503 out of 1503 Questions