The role of an inspector is transformed to a facilitator, says Dr. M. P. Punia, AICTE Vice Chairman
Dr. M. P. Punia, Vice Chairman of AICTE, tells Careers360 how the role of the regulator has changed over the years and also the regulator's plans to connect academia with industry to raise quality of teaching.

AICTE has always been focused on creating and strengthening infrastructure in technical institutions in the country. It was quite successful initially when it allowed institutions to start functioning from temporary campuses, but with time changes came and now we ensure that a full-fledged infrastructure is in place before an institution starts functioning. It's worthy to note that the kind of infrastructure that is there in India is no way less than what is there at the top-rated institutions.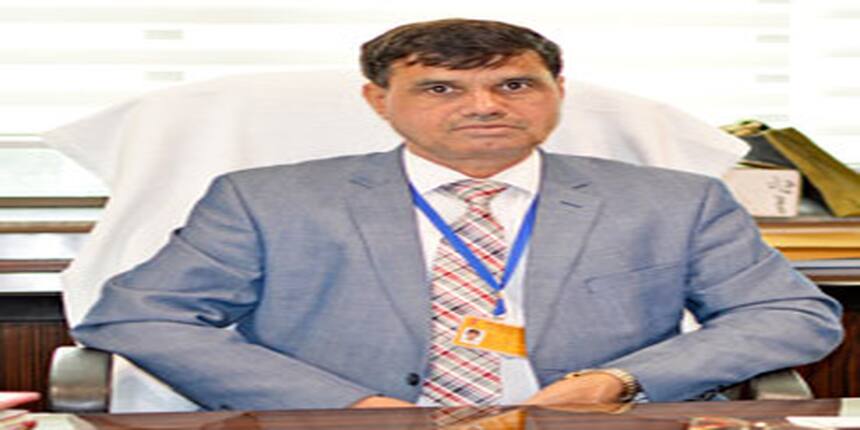 In the next five years, AICTE wants to strengthen the learning environment which the student gets once he is inside a campus. For this, we would like to work on the curriculum and we are in the process of creating a model curriculum for the country. All the technical institutes will follow that curriculum, which will be revised every third year. 
Our institutions are also facing the problem of quality of teachers. We do not have good quality teachers. We are also unable to attract good quality students to teach. It is a very sad story that no good student wants to get into teaching. Our motive is to make maximum use of good teachers available in the country. Keeping this in mind, we have started to record lectures and experiments of teachers and upload them on the SWAYAM platform so that students can access it from any part of the country. We plan to connect three crore students with this online initiative in the next three years.
Another change that we are bringing in the curriculum is regarding the 2-year M.Tech programme. In the first 12 months, the students will be asked to study the course rigorously. What we are planning is that these M.Tech students should also get into teaching for a few months in the institutions where they are studying by engaging with the faculties and taking tutorials. In the new curriculum, we are keeping some subjects which generate interests in teaching. We are also attaching a training element in the second year. The AICTE gives scholarship to students who are doing M.Tech and have come through GATE and some of them are also getting funding under TEQUIP.
We are also asking industry to give their problems to these students. They will work on those problems and will do their thesis or project work with them. After completing nine months with the industry and completing their projects, they would come back to the institution with the same industry partner that will certify him that he/she has solved their problem. These industry partners will also pay some money to these students for working on their projects. These students have industry experience as well as experience of teaching and will be better teachers if they get into the profession and also will be better prepared to meet industry needs. Another idea is to allow institutions to recruit 20 percent of the people from industry with a certain level of experience as faculty members and they do not need any M.Tech or PhD degree. AICTE is soon coming up with a policy document for teacher-training named 'Training Policy for Technical Teachers'. 
This way we want to change the role of AICTE from that of an inspector to a facilitator and help the institutions grow.
Stay tuned to engineering.careers360.com for more articles and interviews