Quantity Surveying as a Prospering Profession - An Indian Perspective
The article on Quantity Surveying – Prospering Profession – An Indian Perspective shall present the roles and responsibilities of a quantity surveyor and the required skill sets and career graph of a quantity surveyor in the Indian construction sector.
What does the Quantity Surveyor do?
Quantity surveying has its roots from the 17th and 18th centuries in different parts of the world. Quantity surveyors were regarded as "measurers" with a skill of calculating the quantities before the construction work commenced and preparing the bill of quantities for the project. The role of a quantity surveyor has evolved to the next level in the current construction sector. There are lot of myths (Ting, n.d.) about a quantity surveyor (QS) that their job role is limited to measurements and preparation of Bill of Quantities (BOQ), they need to be experts in mathematics, there is lot of documentation to be carried out and that it is a boring office job. The role of a QS must be looked from the perspective of the following: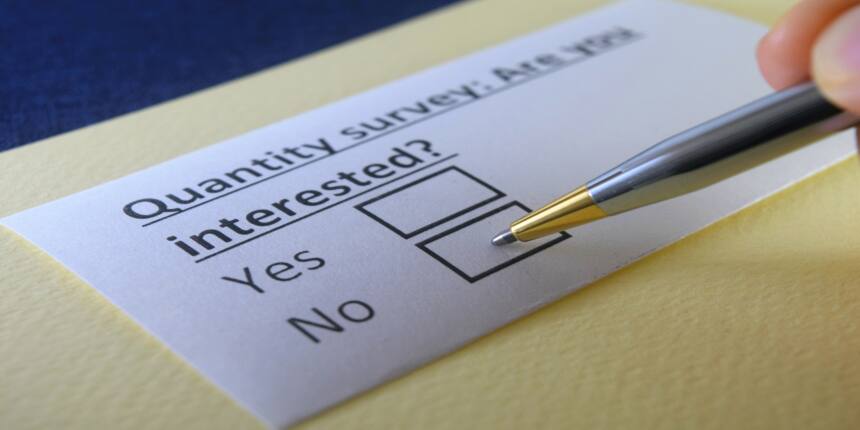 Pre-Contract management role, which could include the feasibility analysis, cost planning, design economics, value engineering, procurement, tendering, quantification of works, cost estimation and contracts

Post-contract management role, which shall include cost budgeting, project cost monitoring, reporting, valuation of interim and final accounts, commercial management, contracts management, contractual claims, cost analysis and change management
Looking at the industry 4.0, there is a plethora of opportunities in the domestic and international construction markets that a QS can avail. With a growing trend of Digitalization in the construction industry, QS needs to adapt to Digital take-offs and utilization of Building Information modelling (BIM). With the adoption of 4D and 5D BIM, a more collaborative approach is expected among the stakeholders in delivering the project. With the intervention of technology, the costing and monitoring could go online from the site itself.
Skills Required for a Quantity Surveyor
In a questionnaire survey floated to the alumni of QS graduated from the RICS School of Built Environment, the required skill sets are captured. The survey is sent to a sample of 200 respondents and the response rate is 20%. The skill sets are classified into three groups, namely Technical Skills, Software skills and Soft skills.
Technical Skills: These comprise of the knowledge and application in aspects related to pre- and post-contract management as stated above.
Software Skills: It could be inferred from the survey results that certain software tools would require a basic level of awareness, certain tools could need intermediate level with exposure from the application perspective and others would need advanced understanding (Refer to Figure 1 which denotes the % of respondents that opted for the basic, intermediate and advanced level). It could be understood that the QS would certainly need the best skills in MS Excel to deliver the best performance. Looking at the survey results, QS would need to have a good hold on software such as CostX and MS Project. Working with cost consultants, these three software would form the core requirements of a QS skill. The Indian construction sector is yet to indulge in BIM models to enable QS to learn Revit and Navisworks to the advanced level. Job opportunities of a QS would be enhanced with the knowledge of BIM, Primavera, @Risk, and Candy CCS in addition to the expertise in MS Excel, MS Project and CostX.
Soft skills: Soft skills required for a QS are also captured though the questionnaire survey and it was found that the following are predominantly required for them to succeed (Exactal, 2016):
Time management, as the QS's activities are mostly time bound

Numeracy and analytical skills

Communication and presentation skills, owing to dealing with different stakeholders such as clients, contractors or sub-contractors.

Negotiation skills, as a QS's primary responsibility is to finalize the cost effective products, processes and resources

Critical thinking, to work out different possible scenarios and outcomes to factor them for projects

Ability to work under pressure and remain calm with the deadlines, as the QS shall work on multiple projects simultaneously

Patience and keenness to look at things with accuracy and greater details

Team Building skills, considering the coordination of work with other departments

Leadership skills and professional ethics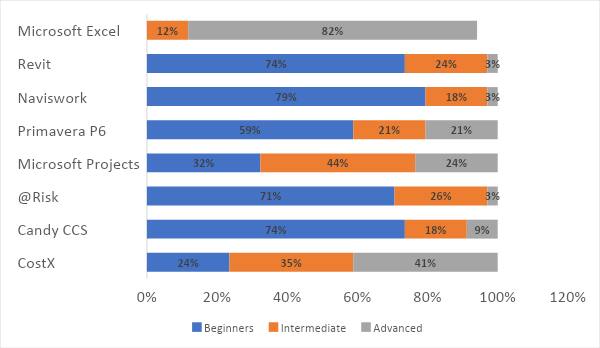 Figure 1 Software Tools needed for QS (Source: Authors)
Career pathway for a QS
Quantity surveyors have got a lucrative career in terms of growth and earnings. They would start their career with different designations such as Asst. QS, Junior QS, Asst. Cost Manager, and Asst. Manager contracts after completing their degree in quantity surveying. They could start their career in any construction contracting firm, client firm or consultant firm. The career path, as shown in Figure 2, shall take 10–12 years to climb up the ladder to become the Asst. Vice President (AVP) OR Asst. Director or General Manager (GM) from a fresher QS. The packages shall start from INR 4.5 Lakhs per annum to INR 6.5 lakhs depending on the type of organization they start their career with, corresponding to the Indian construction market; it starts from INR 10 Lakhs to INR 15 lakhs per annum for international opportunities. The QS profession has got plenty of opportunities in the Middle East, Singapore and other parts of the world.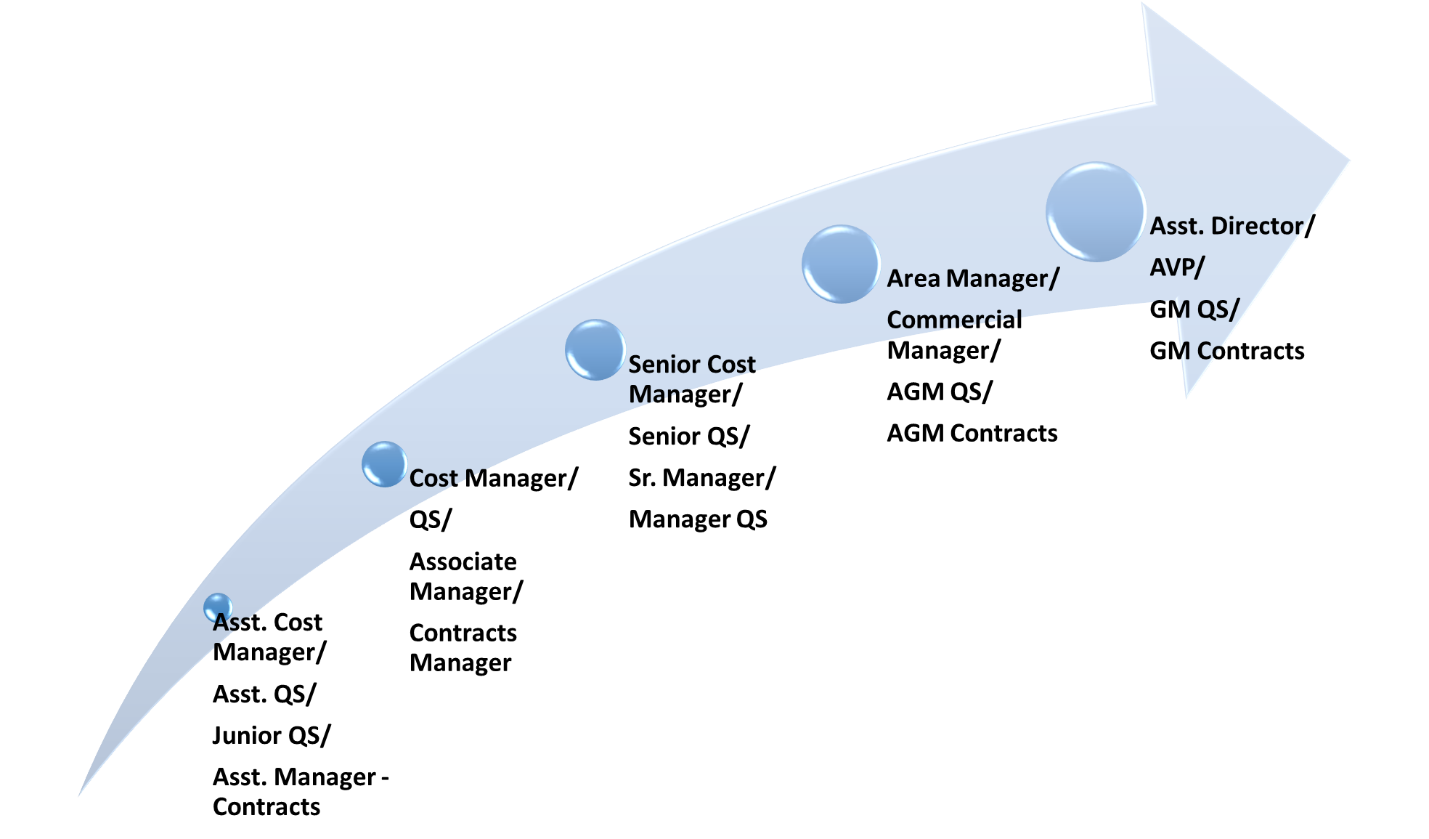 Figure 2 Career Path for a QS (Source: Authors compiled from the questionnaire analysis)
Skills and competency upgradation are possible through different chartered affiliations and memberships. One of the well renowned chartered memberships is provided by Royal Institution of Chartered surveyors (RICS) to all the professionals working in the quantity surveying pathway. A RICS membership could be obtained by different routes, namely getting two years of professional experience with an accredited degree or five years of experience with one year of assessment of professional competence after a non-accredited degree. In India, we have RICS School of Built Environment, Amity University, accredited by RICS. There are similar chartered memberships offered by Australian Institute of Quantity Surveyors, Indian Institute of Quantity Surveyors, Hong Kong Institute of Surveyors and the like.
Considering the services, skills and scope, the demand for QS is very high in the construction market with an objective of managing cost and commercials of a project thereby enhancing the profitability.
This article is authored by VPS Nihar Nanyam – MBA CEQS, Asst. Professor and Mohd Suhail Khan, Research and Teaching Associate, RICS School of Built Environment, Amity University, Noida, India.
RICS School of Built Environment, Amity University, Noida Updates and Articles
Know the importance of emerging technologies in Construction a...
24 Apr 2020
Careers360 presents an expert insight regarding careers in arc...
27 Mar 2020
Questions related to RICS School of Built Environment, Amity University, Noida
Showing 136 out of 136 Questions