Pros and Cons of Online Classes- The widespread outbreak of coronavirus has led to moving towards online classes by schools, colleges, coachings, etc. Although online classes were already in place in many places, COVID-19 has paved a new way of teaching all over the country through online classes. Almost all schools, colleges, universities, etc. have now started online classes for the students so as to continue the studies in this time of pandemic. These online classes are being helpful for the teachers and students in completing the syllabus of the class which has not been possible in any other way. At present, both teachers and students have adopted this new model of education and are trying to get used to it with each passing day. But along with various advantages of online classes, there are some disadvantages too. Students are facing some difficulties in online classes like difficulty in clearing doubts properly, network issues and many more. Along with this, many still believe that online classes can never be an alternative to brick and mortar classes. Here, we have listed some of the pros and cons of online classes. Read the full article to know about all the pros and cons of online classes.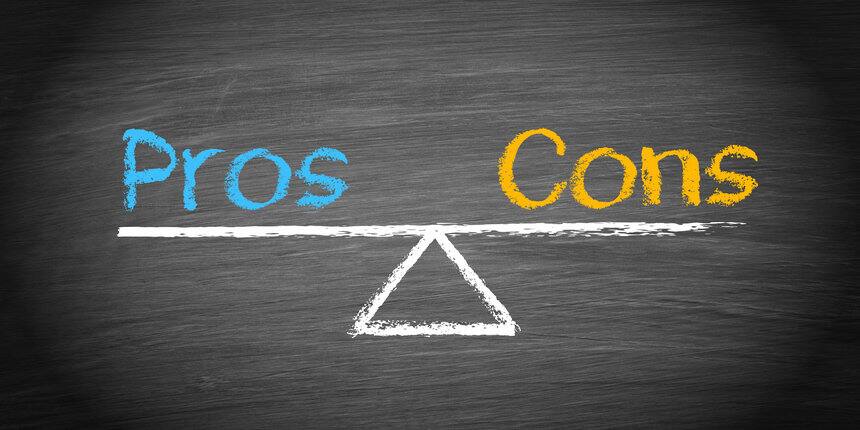 Pros and Cons of Online Classes
Pros of Online Classes
Following are the pros of online classes-
Study Anywhere- Online classes are available to a student sitting anywhere in the world provided he/she has a proper internet connection. So, if students are not in the city of their school or college then also they can avail the online classes easily. All they need to have is a working internet connection.
Elimination of travel time and Cost- Online classes have eliminated the time and cost required to reach the school or college. In this way students are saving a lot of their precious time which they can utilize in any other productive work. Also, the cost incurred in daily travel to school and back to home has been totally eliminated with online classes.
Prevention of loss of studies- In this time of pandemic, online classes have come up as a boon for students. This is because if schools and colleges did not use online classes for studies, students would have wasted a lot of time in the session and it would have been really difficult to cover the entire course later. Through online classes, the session is going on at a similar pace as it would have been in offline classes.
Individualized study- Online classes provide an individualized study environment to a student where he/she can study alone. Many times, students become shy in asking queries in front of the entire class but in online classes no one is around, so students can easily ask questions. Moreover, this individualized study also prevents students from any kind of disturbance.
Monitoring by Parents- With the help of online classes, parents are also able to check and know what their children are studying, how teachers are teaching in the class. Also, they can also motivate their children to take up doubts. Basically, online classes also involve parents in the studies of students which was not the same in case of offline classes.
Introduction to new technologies- Online classes have introduced students to new technologies. They now know how to use a particular software through which the school is teaching or have knowledge about various other platforms which are being used for online classes. So, these classes are also making the students technologically advanced.
Cons of Online Classes
As online classes have emerged as the only solution for education during lockdown, there are many cons related to it. However, these can be minimized with a little care.
Network Issues- One of the biggest problems of online classes is network issues. It has been seen students struggle a lot to connect to the session due to internet issues. Many times, teachers are not audible, not visible and much more. In such cases of network disruption, all the students start to talk at the same time which again creates another mess. So, network issues must be resolved for proper conduction of online classes.
Lacks One to One teaching- Online classes lack one to one teaching means these lack proper communication between students and teachers. Although students have the option to ask their queries in the online classes also but students find it difficult to get their doubts solved in a proper way. So many students are asking or putting their queries in the chat section that some are missed.
Continuous Use of Mobile/Laptop- One major concern of online classes is that students have to be on electronic devices like mobile phones, laptops or tablets continuously for 5-6 hours. This is not beneficial for students and will also cause health issues like eye strain to the students.
Requires Self-Discipline- In online classes, teachers are not able to monitor the students in the same way as offline classes, so these require a student to be self-disciplined. If a student is not disciplined, he/she may not pay attention to what the teacher is teaching in the class.
Proper utilization of online classes can lead to a new model of education involving online classes along with offline classes. But, proper care should be taken to minimize the cons of online classes.